Critical Linking: August 5th, 2014
10 literary friendships to cherish forever
Good list, though that number one pick is complicated, isn't it?
____________________
In this bookish city, Animal Farm is a farm off of Wuthering Heights road. The park system includes Lunar Park, Jurassic Park, Mansfield Park, and The Asphalt Jungle. You can go hiking At the Mountains of Madness and Cold Mountain, or take a dip in Dead Lagoon.
An amazing little project.
____________________
It's true that these material costs are removed from the equation of e-book costs. But most publishers are still publishing print books, so those costs remain part of their bottom line. Publishing e-books adds costs: making design adjustments, encoding in multiple formats, creating metadata methodology, etc. Making an e-book is not cost-free.
This is one thing people seem to forget: ebooks aren't that much cheaper to make, manuscript to reader, than print.
____________________
So, over two days last week, I convened a meeting in New York of some of the brightest minds in publishing to tackle the topic of creating the "perfect" e-book store. The premise was simple: if we—as readers, writers, publishers, agents, librarians, and booksellers—were given unlimited time and resources to build our own vision of e-book nirvana, what features would it have that are either lacking at Amazon or that exist only in bits and pieces across a disconnected e-book ecosystem?
Really good question. I, for one, don't think we've yet seen the best of what can be done selling books on the internet.
____________________
For a limited time, our READ HARDER shirt is back. Less than $20 bucks, shipping and taxes included. Get it here: http://teespring.com/readharder3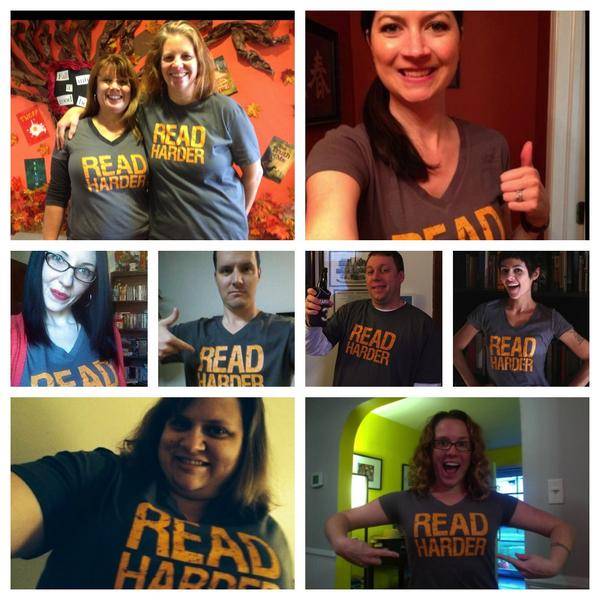 Sign up for "This Week in Books" and stay up to date with the most interesting news in the world of books and reading!
FREE BOOK ALERT!
Sign up for an Audible account
, and get
two
audiobooks free.