Buy, Borrow, Bypass: January 14, 2014
I've been having the best time reading my Christmas/Holiday present books! So without further ado, some of my favorite reads of the new year!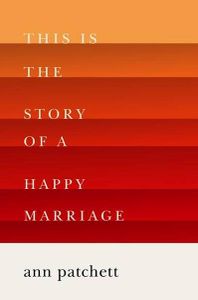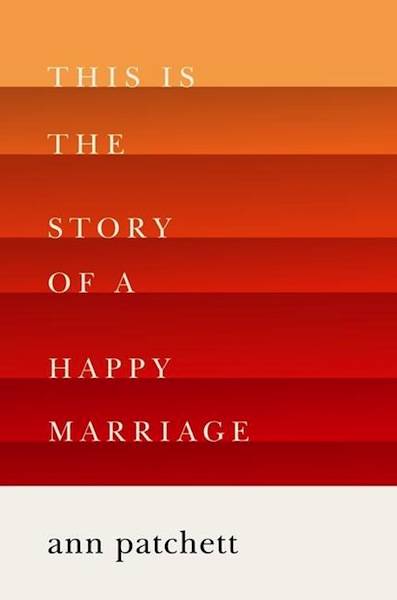 This is the Story of a Happy Marriage by Ann Patchett
If you read my recent Book Riot post grading this book essay by essay, you know I need to SHUT UP about this collection of personal essays regarding Patchett's husbands, parents, puppy, bookstore, career, parochial education, and more, but the thing is I CAN'T SHUT UP ABOUT THIS BOOK because it is probably the best collection of personal essays I've read since, you know what, I'm going to go with EVER!!!!!
Verdict: Buy if you are a human being.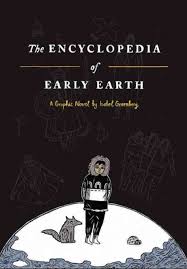 The Encyclopedia of Early Earth by Isabel Greenberg
I got this graphic novel for Christmas (thank you Mama Claus!) and devoured it the next day (how can you not devour a graphic novel? What are you supposed to do, read a couple chapters a night? I don't get how that works!). This is such an odd and wonderful little bird of a book. It reimagines early human civilization with gods and myths that resemble some of our familiar gods and myths of yore, but it's all twisted, turned, and reinvented, with an episodic odyssey as its skeleton and a terrific love story as its heart.
Verdict: Buy if you like gorgeous graphic novels and stories about storytelling with a side of magic and whimsy.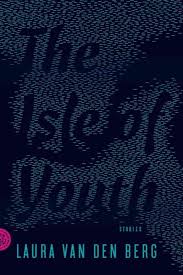 The Isle of Youth by Laura Van den Berg
Rebecca Schinsky recommended an awesome book, everyone dies of shock. No, but seriously, this was my first intro to Van den Berg and I'm all aboard with this short story writer. Her voice is so specific, she writes these hardboiled, melancholy, deeply weird short stories that are set all around the world (South America! Antarctica! Florida!) and tell the stories of the most lost and lonely people you are likely to find in fiction. Great locales, sad characters, odd turns of events, I'm all in.
Verdict: Buy if you're a short story/lit fiction kid.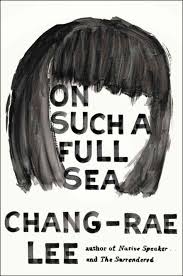 On Such a Full Sea by Chang-Rae Lee
This is such a cool take on the dystopic sub-genre. Lee imagines a future America divided into rich enclaves, the transplanted Chinese villages that service these communities, and the wild, wild lands in between. Our heroine is a teen girl (it must be very hard to write a dystopia without a rebellious young female protagonist) who leaves her service settlement to find her boyfriend who has disappeared into the wilds. What really makes this book work is the narration– plural first person, told by the community the girl leaves behind, imagining her adventures, which elevates what could have been just another dystopic into an odyssey that explores the effects of a myth in the making on a community on the verge of collapse. This is a book where style and world-building (which are very flashy and fancy) triumph over character and plot (which are more of the serviceable variety)
Verdict: Buy if you are a Margaret Atwood/Cormac McCarthy dystopia-lover, borrow if Divergent is more your speed.
What about you guys? What are you buying, borrowing, and bypassing this week?
_________________________
Sign up for our newsletter to have the best of Book Riot delivered straight to your inbox every week. No spam. We promise.
To keep up with Book Riot on a daily basis, follow us on Twitter, like us on Facebook, , and subscribe to the Book Riot podcast in iTunes or via RSS. So much bookish goodness–all day, every day.
By signing up you agree to our Terms of Service
We have 5 copies of
The Library Book by Susan Orlean
to give away!
Go here to enter for a chance to win
, or just click the image below. Good luck!