The Week's Most Popular Posts: September 28-October 4, 2013
We are celebrating Book Riot's 2nd Birthday, so this week we took a look back at some of our favorite content from the last two years. Here's a look at the ones that you liked the most:  
Karl Lagerfield's Personal Library: Not as cozy as I would pick for my own, but I would pay money to look through those titles… that's a LOAD of books, folks! Aren't you the least bit curious what is on those shelves?
-from Libraries of the Rich and Famous by Wallace Yovetich
______________________
This kid's bookshelf opens to a secret reading nook. A SECRET READING NOOK. I would've never left. (fromEverything About Secret Bookcase Doors)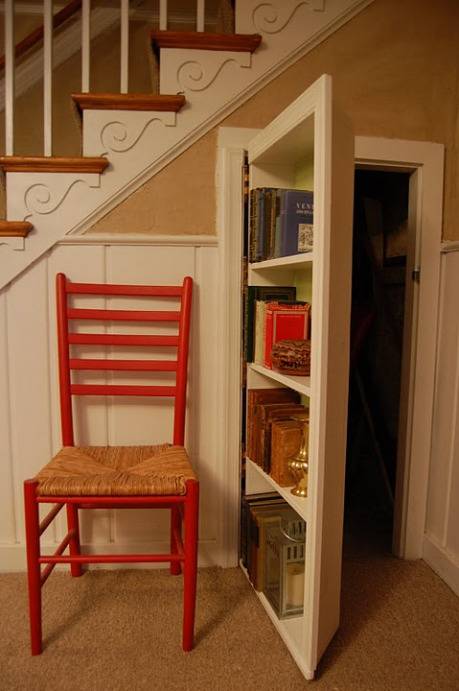 -from 10 Awesome Secret Passage Bookshelves by Amanda Nelson
______________________
20. Infinite Jest by David Foster Wallace
21. Persuasion by Jane Austen
22. The PIcture of Dorian Gray by Oscar Wilde
23. The Brothers Karamozov by Fyodor Dostoevsky
24. The Outlander series by Diana Gabaldon
25. East of Eden by John Steinbeck
-from Book Riot Readers' 50 Favorite Novels by Jeff O'Neal
______________________
Everything tastes better in a banned books mug.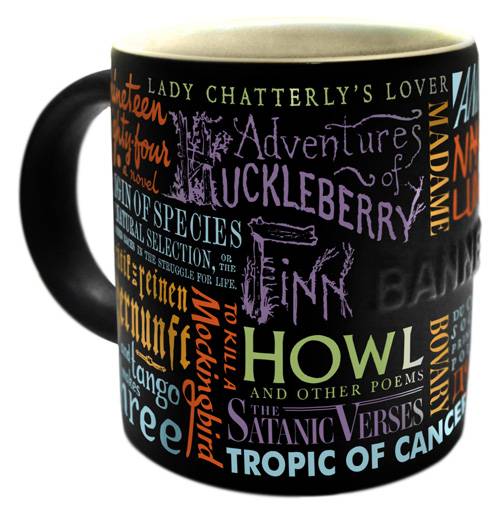 -from The Best Coffee Mugs for Book Lovers by Rebecca Joines Schinsky
______________________
The week's most popular post over at Food Riot was…. 
It's like the world is at an imbalance because the Pope recognized gay people as people (GASP!) last week and some other Italian dude needed to get his condamnation in before it was too late. I mean, it just wouldn't be Italy without the parmesan cheese and anti-gay sentiment. I don't know about y'all, but my local Italian joint always asks me if I want any shredded cheese or anti-gay sentiment on my pasta when they serve me.

–from Pasta Baron: "We Don't Want Gays!" by Brett Sandusky
______________________
Sign up for our newsletter to have the best of Book Riot delivered straight to your inbox every week. No spam. We promise.
To keep up with Book Riot on a daily basis, follow us on Twitter, like us on Facebook, and subscribe to the Book Riot podcast in iTunes or via RSS. So much bookish goodness–all day, every day.
By signing up you agree to our Terms of Service
We have 5 copies of 
the
Forbidden Hearts series
by Alisha Rai to give away to Book Riot readers!
Go here to enter for a chance to win
, or just click the image below. Good luck!