The Week's Most Popular Posts: September 21-27, 2013
Let's take a look back at the most popular posts from the week that was….
 I've just moved, so my library at home is unfortunately in storage. A thousand, maybe twelve hundred books are in storage. The books here, this tends to be what I teach. These are, of course, the treasured Proust, one of my great joys is not only having read Proust but having read him twice, and having listened to the audio CD twice.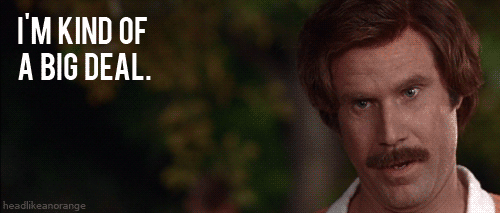 -from "I'm not interested in teaching books by women." A GIF Response by Amanda Nelson
______________________
You know how silly young love is? The kinds of crazy, nutty promises young people in love make to one another? The life-or-death feelings the most minor of inconveniences can engender because you so long to be with your best beloved? My new script plays on all the dopiness of teenage romance.
-from Kickstart the Classics: Romeo and Juliet by Brenna Clarke Gray
______________________
Gilmour sees his role in the classroom very differently. He tells us:
I'm a natural teacher, I was trained in television for many years. I know how to talk to a camera, therefore I know how to talk to a room of students. It's the same thing.
Respectfully, David Gilmour, no. No it is not. A television audience, a camera, cannot respond to you. It cannot ask questions. It cannot argue. It cannot disagree. It can only sit passively. If your students — University of Toronto students ostensibly being some of the best and brightest in Canada — are sitting passively in your class, you are failing them. You are failing to engage them and you are failing to train them as scholars.
-from David Gilmour: Shallow. Misguided. Wrong by Brenna Clarke Gray
______________________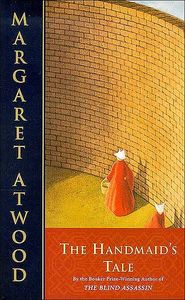 The Book: The Handmaid's Tale by Margaret Atwood
Where: Guilford County, North Carolina
The Problem: Atwood's novel was deemed "detrimental to Christian values." This challenge emerged last fall, but the decision on the book's fate didn't get handed down until last week. The school board chose to keep the book not only in the libraries, but on the recommended list of reads for 12th-graders.
-from On the "Banned" Wagon: The Month in Book Challenges
______________________
The week's most popular post over at Food Riot was…. 
I can't count the times I've gone out to dinner just because I didn't have the energy (or ingredients) to cook anything. I call this "dining out by default," and it's a very costly habit. After all, isn't it more fun to dine out when you really want to dine out, rather than when you're simply desperate to eat something? 
-from Five Ways to Avoid Dining Out by Default by Wini Moranville
______________________
Sign up for our newsletter to have the best of Book Riot delivered straight to your inbox every week. No spam. We promise.
To keep up with Book Riot on a daily basis, follow us on Twitter, like us on Facebook, and subscribe to the Book Riot podcast in iTunes or via RSS. So much bookish goodness–all day, every day.
By signing up you agree to our Terms of Service
You could win a six-month subscription to an amazing Romance box!
Go here to enter for a chance to win
, or just click the image below: