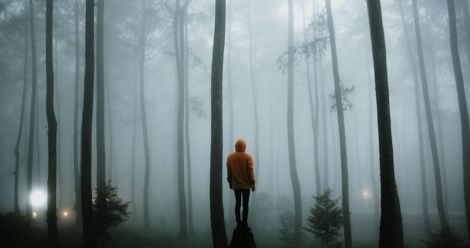 Horror
Mystery Novels and Thrillers for Horror Fans
This content contains affiliate links. When you buy through these links, we may earn an affiliate commission.
This list of mystery novels and thrillers for horror fans is sponsored by The Best American Mystery Stories 2018.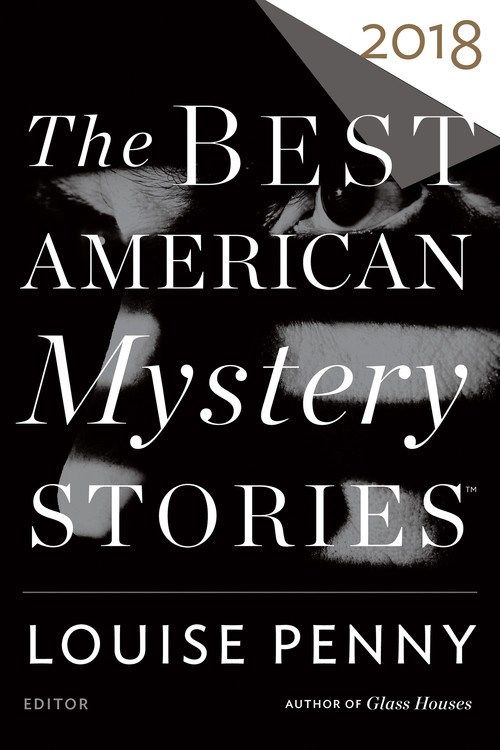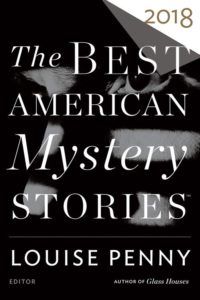 Louise Penny, #1 New York Times best-selling author of the Chief Inspector Armand Gamache novels, selects the best short mystery and crime fiction of the year, including contributions from T. C. Boyle, James Lee Burke, Lee Child, Michael Connelly, Charlaine Harris, Andrew Klavan, Martin Limón, Joyce Carol Oates, and others.
---
The crime genre and horror genre aren't always that far off from each other, as they can have neighboring or overlapping elements. Some authors even manage to blend both genres together into one book, satisfying two fan bases. Here are a bunch of mystery novels and thrillers for horror fans based on a specific element you might look for when reading horror. This list also works for crime readers who want to inch their way into horror.
Horror Element: Terror!
If you ever wondered what Annie Wilkes and Norman Bates would give birth to, the answer is this thriller—which still freaks me out when I remember one scene from it. *Shudders* This is a white-knuckle read which follows Teo, a medical student, as he becomes obsessed with Clarice, an aspiring writer. As a sociopath, he decides his best course of action is to kidnap her after her rejection and force her to love him. Just remembering this novel's intensity as she tries to escape, his fabrications to her family and his, and everything that happens up until the ending has me needing to go put this back in the freezer.
Horror Element: For Fans of Get Out
Forty Acres by Dwayne Alexander Smith
This is an unsettling social thriller perfect for fans of Get Out. And honestly that's all you need to know if you want to feel every layer of this novel as things are slowly revealed. If you need more I'll say it follows Martin Grey, a Black lawyer who thinks he's found his big break when a group of very successful and influential Black men invite him on a weekend retreat for their secret society…(Andre Blake narrates the audiobook and definitely the choice to go with if you're an audiobook listener.)
Horror Element: Slasher Movie
Security by Gina Wohlsdorf
This is literally a slasher movie in book form. Imagine a hotel where the employees are racing against time at the last minute to finish everything before its grand opening. Now imagine there is a killer picking off the employees one by one and they are none the wiser! If you enjoy shouting, "OMG don't go in there you're going to die!" this is the book for you. Also, good luck trying to figure out the mystery of who is the murderer and why…It's just fun!
Horror Element: Final Girl Trope
This thriller cleverly brings together "final girls" from separate massacres. Everyone seems untrustworthy and you get the flashback chapters of how one of the women, Quincy Carpenter, came to be a final girl—Think cabin in the woods and straight up massacre! Except Carpenter has no recollection of how all her friends died and she didn't. And now ten years later another final girl is trying to cozy her way into her life and another final girl is found dead. That's a lot of unrelated final girls and coincidences…
Horror Element: All That Blood!
If you watch horror movies for the blood, you can't sit next to me but you may enjoy this awesome hitwoman graphic novel with quite a few blood splattered pages. Jones's artwork is amazing—look at that cover!—and this is a super fun graphic novel that's like a violent kick to '60s stereotypes as Josie Schuller, a perfect homemaker, is really a violent hired killer!
Horror Element: Horror Movie Body Count!
This is a coming-of-age novel with a whodunnit and the body count of a horror movie. Rufus Holt has serious family drama and is heartbroken over his breakup with his boyfriend. And life's about to get worse when his stepsister wakes up holding a knife, covered in blood and her boyfriend dead, because she needs Rufus to help her figure out what really happened. And he ends up stuck having to play sleuth with his ex-boyfriend. All while people keep dying, so Rufus better figure things out quickly or him, his love, and his sister aren't going to make it out alive…