Horror
8+ Atmospheric and Scary Short Stories You Can Read Right Now
This list of scary short stories to read for free is sponsored by Devil's Day by Andrew Michael Hurley.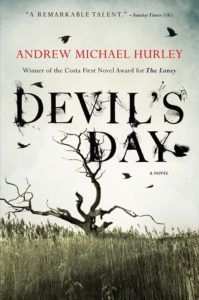 Every autumn, John Pentecost returns to the farm where he grew up, to help gather the sheep down from the moors for the winter. Legend has it that over a hundred years ago, the Devil himself attacked John's town, leaving thirteen dead and the survivors terrified.
Each year, the townspeople redraw the boundary lines of the village, with pen and paper but also through song, dance, and rituals, which keep the sheep safe from the Devil. But as the farmers of the Endlands prepare to gather the sheep, they begin to wonder whether they've let the Devil in after all.
---
I love horror, and I love short stories, and I especially love scary short stories so I can scare myself almost to death and then the story is over just in the nick of time.
Some of these are scary-scary, while others are just a little creepy, unsettling, and/or atmospheric. All of them can be read right away, on your phone or whatever screen you have handy.
Atmospheric and Scary Short Stories to Read for Free
"By Degrees and Dilatory Time" by SL Huang, Strange Horizons, Reprinted in Uncanny Issue 24 (also available as a podcast from Strange Horizons)
"But I don't want new eyes, he thought."
"Dead Air" by Nino Cipri, Nightmare Magazine Issue 71
An unusually formatted story with a ton of mounting dread and a constant feeling of "What is going on?"
"Hover" by Samantha Mabry, Foreshadow YA Issue 0
This ghost story kind of sneaks up on you.
I think this is a fairytale. I know I couldn't stop thinking about it for weeks after I first read it.
This is a lovely retelling of Bluebeard, all about witches and choices.
Second person is always unsettling; this story is beautiful, too, and has perhaps too sweet an ending to truly qualify for this list (but I am including it anyway).
This story seamlessly blends modern technology with the classic "I heard the house on the corner is haunted" narrative and it's TERRIFYING.
"With Lips Sewn Shut" by Kristi DeMeester, Apex Magazine Issue 113
This story may not quite be straight horror, but the world it is set in certainly is horrific.
Bonus: Scary Short Stories to Read for a Few Dollars
This collection, which you can buy for $3 (digital) or $10 (print, if you can find it), would be a bargain at twice the price.
More Horror from Book Riot
In addition to today's Haunted Riot content, check out these posts:
7 Short Horror Stories You Can Read for Free
If You Loved That B Horror Flick, Read This Novel