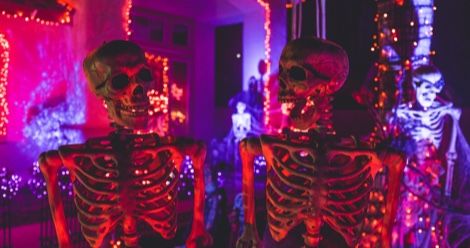 Horror
9 Short Horror Stories To Keep You Awake All Halloween Night
This content contains affiliate links. When you buy through these links, we may earn an affiliate commission.
This list of short horror stories is sponsored by The Fourth Monkey by J.D. Barker.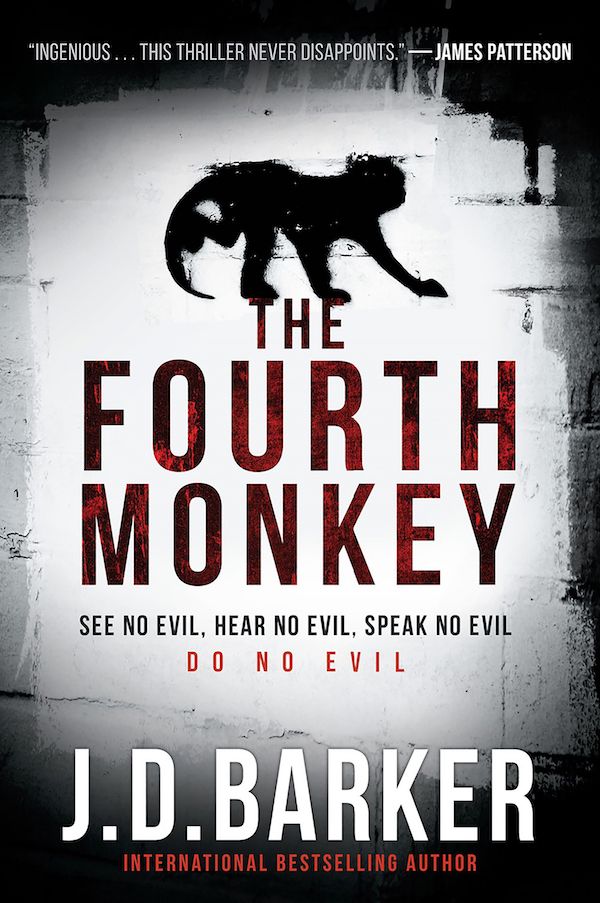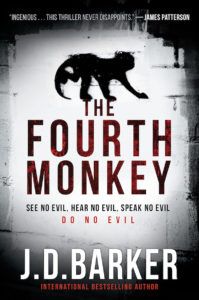 For over five years, the Four Monkey Killer has terrorized the residents of Chicago. When his body is found, the police realize he was on his way to deliver one final message, one which proves he has taken another victim who may still be alive.
Detective Sam Porter, the lead investigator on the 4MK task force, discovers a personal diary in the jacket pocket of the body, and finds himself caught up in the mind of a psychopath, unraveling a twisted history in hopes of finding one last victim.
---
The nights are dark. The mornings are misty. Pumpkins are popping up in every store. It's nearly Halloween, and what better way to get into the spirit of the season than reading some short horror stories? Here are some spooky suggestions that are bound to give you goosebumps.
In her collection Rise, Mira Grant digs into the backstory of the zombie-infested world she first introduced us to in her post-apocalyptic political thriller Feed. There are many excellent short stories in Rise, but one of the most chilling is Countdown, a novella which charts the short and sickening tipping point that plunged humanity into a zombie apocalypse. Countdown is essential reading for fans of Grant's Newsflesh series, but is also a great entry point for new readers, as we live through the medical mistakes that led to two benevolent viruses meeting, mutating, and raising the dead.
"We Can Get Them For You Wholesale" by Neil Gaiman
"We Can Get Them For You Wholesale," from Neil Gaiman's collection Smoke and Mirrors, follows the story of Peter Pinter, who believes his girlfriend is cheating on him and decides to hire an assassin. Clearly, he hasn't listened to the warnings in any other horror stories about the dangers of making deals with mysterious beings, or being careful what you ask for…A creepy, slow-burning story with one of the most frightening endings I've ever read, this tale will keep you glancing nervously at the door.
the Evening and The Morning and the Night (From Bloodchild and Other Stories) by Octavia Butler
Set in a post-cancer world where the cure may be worse than the illness, this story by one of sci-fi's giants is full of creeping dread. The children of people who took the cancer cure are at risk of developing Dureya-Gode Disease, a condition that causes them to self-harm and experience terrifying psychosis. Lynn, the protagonist, has to grapple with social stigma against her and other DGD people, while also dealing with the fear of her illness slowly making her lose herself.
"CUE: Change" (From Let's Play White) by Chesya Burke
Chesya Burke's short story is a social commentary that bites as hard as the zombies that walk through it, with much of the rising being ignored until it starts affecting the rich white neighbourhoods. This story falls into the fast-paced action side of horror (can we get a film of this, please?), following the narrator through a zombie outbreak in short, punchy scenes that'll leave you breathless.
Danger Word by Stephen Barnes and Tananarive Due
What can I say, I'm a sucker for zombies. This story explores the relationship between a grandfather and grandson, Joe and 9-year-old Kendrick, who have come up with a "danger word" that will let the other know that something is wrong, and help them avoid being eaten by zombies that are smart enough to hunt, lay traps, and try to deceive their prey.
"The Mussel Eater" by Octavia Cade
In this short story published by Book Smugglers, horror goes back to its fairytale roots as we learn once again not to spend too much time around supernatural creatures. Fisherman Karitoki is determined to build a relationship with the Pania, a sea-creature who guards the whales and dolphins that live by the shore, and tries to seduce her with beautifully cooked mussels. But unfortunately for him, the Pania likes her food raw…
Not all grandfathers are as good as Barnes and Due's Grandpa Joe. In another Book Smugglers story, with one of the most terrifying covers I've ever seen, Luna returns to her childhood home, feeling the presence of her long-dead grandfather hanging over her at every point. As the story unfolds, she realises that this feeling might be rather more literal than she thought…
This story is written as a radio transcript, which just adds to the scary factor, plunging us right into the middle of the tale as it unfolds. Nita is recording an interview with the mysterious Maddie for a sociology project, but we soon see that there's an unsettling undertone to their flirting. The more Maddie talks about her hometown, the name of which we can never quite hear, and avoids questions about her past, her parents, and how she got the scratches on her back, the more we're drawn in, like Nita, unable to escape until it's too late.
"The Anatomist's Mnemonic" brings us the kind of deep-rooted horror that comes with obsession and fixation, following a young man determined to find a woman with what he considers to be the perfect pair of hands. As he becomes increasingly focused on a medical illustrator he employs, Sharma's story becomes increasingly jarring and unsettling in a way that will stay with you long after you've turned the final page.
Want to get your teeth into some longer horror fiction? Have a look at The Best Horror Books From 2018 To Read This Halloween Season. If you want to dive deep into why we find some horror tropes so incredibly scary, read Women, Trauma and Haunted Houses.