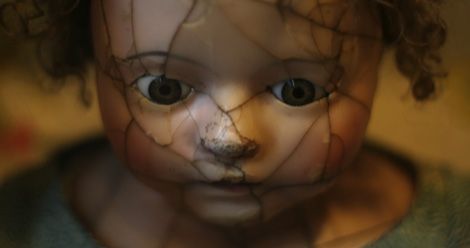 Horror
6 of the Best Novels Featuring Evil Kids
This content contains affiliate links. When you buy through these links, we may earn an affiliate commission.
This post on scary books about creepy children is sponsored by Eden by Andrea Kleine.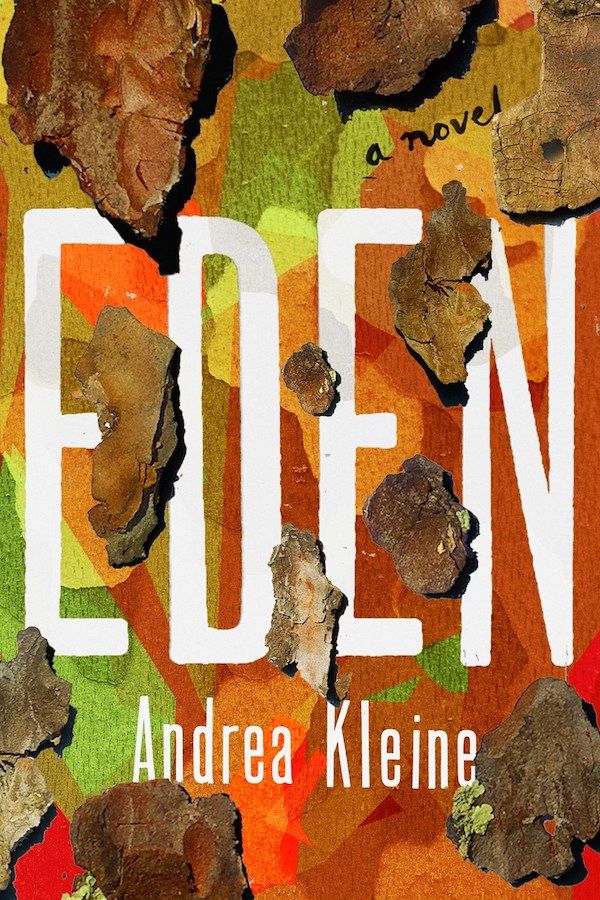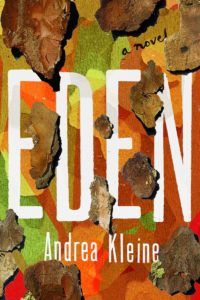 One of "Summer's Smartest and Most Innovative Thrillers" (Vanity Fair)
Every other weekend, Hope and Eden wait for their father to pick them up, only this weekend, he's screwed up, forgotten, and their world will irrevocably change when a stranger lures them into his truck with a false story and smile.
Twenty years later, Hope discovers that the man who abducted them is up for parole and the sisters might be able to offer testimony to keep him in jail. There's only one problem: Eden is nowhere to be found. Will Hope find Eden in time? And what will she learn about herself along the way?
---
When I was young, my parents never told me what I could or couldn't read. So I read a LOT of books that were not age-appropriate. One that still stands out is Mutation by Robin Cook. I was 12 and it gave me nightmares for weeks. It's about a doctor named Victor Frank (which I did not pick up on until I was an adult) who genetically creates an embryo and implants it in his wife. The baby comes out a super genius, and also an evil monster. He's talking almost immediately, and he's running a cocaine empire by the time he's 11. He was so creepy! He is one of the evil kids that I still think of when I think of bad children in books.
There are lots of examples of horrible children in novels, but these are six books I particularly like. If rotten kids are a thing you like to read about, you'll want to pick them up soon. But be warned, no one—and nothing—is safe from them.
Holland and Niles Perry are identical 13-year-old twins. Niles is the good twin and Holland is the evil twin. Really, really evil. They're spending the summer with family after the death of their father, who died a gruesome death. (Three guesses as to who was involved.) Niles loves his brother, but he wants him to behave. Will they—or anyone else—survive the summer?
Thirteen-year-old Noboru is part of a gang of kids who resent adult authority, and the concept of adulthood. But he is pleased when a local sailor, Ryuji, starts to woo his widow mother. However, when Ryuji gives up his independent life on the sea for love, he invokes Noboru's ire. Which is REALLY not good, because Noboru is an evil little monster. (Just ask the poor kitten.)
Reporter Camille Preaker returns to her suffocating small hometown to cover a series of murders. She stays with her awful mother and her teenage half-sister, Amma, who turns out to be the town's queen bee. Amma lords over the other girls with a vicious streak a mile long, and torments the boys, yet manages to sweet talk her and Camille's mother into thinking she's a perfect little angel.
Such Small Hands
by
Andrés Barba,
Lisa Dillman (translator)
When 7-year-old Marina arrives at the orphanage, she is an object of fascination for the other children. An outcast, she asserts her place by inventing a nighttime game to play with the others. (It's not a good game. You wouldn't want to play it.) The book delves in and out of a sort of nightmarish narration by Marie, who is also suffering injuries after a fatal car accident involving her parents.
"At first I mistook the severed head for something else." And with that first line, this thriller is off and running! It's two stories: one is about a woman's missing boyfriend, but the other one involves an evil child who torments her mother. Hannah is one of the best child villains to come along in a while. She is devious and awful, and gaslights her mother, starting at a very young age. What do you do when your child is a monster?
If you've seen the films based on this book, you already know what I'm going to say. Ring is about a videotape that mysteriously appears and warns viewers they will die if they don't perform certain tasks in a week. It's tied in the disappearance 30 years earlier of a young girl named Sadako Yamamura. You really, really don't want to see her now.