Fiction
8 Amazing Historical Fiction Books with Lesbian and Bisexual Women
This content contains affiliate links. When you buy through these links, we may earn an affiliate commission.
This list of historical fiction books about lesbians and bisexual women is sponsored by THE CASSANDRA, the new novel by Sharma Shields, winner of the Washington State Book Award. Published by Henry Holt & Co.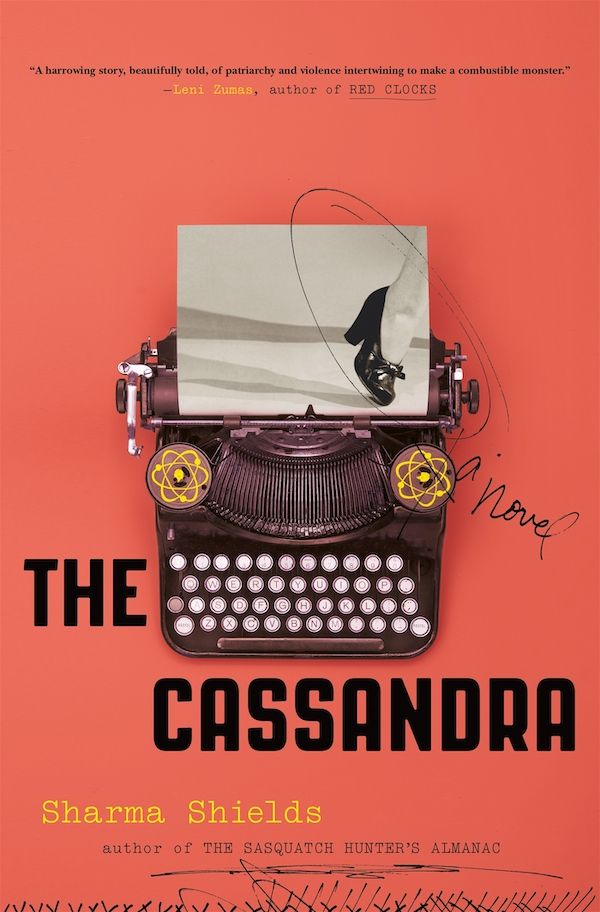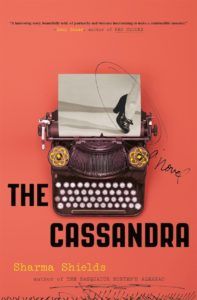 Gifted and cursed with the ability to see the future, Mildred Groves takes a position at the Hanford Research Center in the early 1940s. Hanford tests and manufactures a mysterious product to aid the war effort. Only the top officials know that this product is processed plutonium, to make the first atomic bombs. Inspired by the classic Greek myth, this 20th-century reimagining is based on a real WWII compound. A timely novel about patriarchy and militancy, The Cassandra uses both legend and history to examine man's capacity for destruction, and the compassion it takes to challenge the powerful.
---
I am telling you, these are all incredible must-read books featuring lady-loving-ladies in historical fiction (defined here as fiction set pre-1980 written by contemporary-ish authors). YA and/or historical fantasy are not included, although one book on this list I would definitely classify as magical realism. I just couldn't leave it off because it is THAT GOOD. Presented in alphabetical order, here are 8 great historical fiction books with lesbian and bisexual women main characters.
This novel is set in Paris in the decadent 1920s period between the two world wars. From the first unassuming sentence ("I only met Tamara de Lempicka because I needed a hundred francs"), The Last Nude is captivating and delightful. The writing is exquisite; the characterization rich; and the setting wonderfully and lovingly rendered in superb detail. We are introduced to the whirlwind environment of 1920s Paris in all its queer, smoky glory through the eyes of Rafaela Fano, an Italian American Jew who is also experiencing it for the first time. Rafaela (her actual last name isn't known) is a real historical person about whom we don't know much. Except: she was Art Deco painter Tamara de Lempicka's model and inspiration for some of her most arresting works. Also: they fall in love.
This sexy historical crime/thriller novel is set in the Pacific Northwest in 1887. Alma Rosales is a woman who wears many masks. As a spy, she can be dressed in drag one day as "Jack Camp," scrappy dock worker and the next playing the part of a demure naïve Scottish governess. Any way she can get the information. Her so-called bad behavior—including fudging her gender to get the job done—has got her in trouble with her former employer, the Pinkerton Detective Agency. Her current employer is Delphine Beaumond, a seductive genius and boss of a West Coast smuggling ring—and Alma's former lover. Recovering stolen opium seems at first like a straightforward job for "Jack Camp." But soon all of Alma's double crossing gets a bit complicated. Is she able to keep track of all her cover stories? How can she work her way back into Delphine's bed? And most importantly: who can she really trust?
Hild by Nicola Griffith
Set in the fascinating period of transition from paganism to Christianity in 7th century Britain, Hild is about a young woman of the same name. She's a fictionalized (bisexual) version of St Hild of Whitby, an eventual Catholic Saint and the king's youngest niece. Hild's politically ambitious mother is raising her with her own motives. The king takes her in as a seer as her powers for observation and prophecy become apparent. But while it's a position of privilege, it's also a dangerous one. If she leads the king down the wrong path, it could spell disaster, not only for her but for everyone who is important to her. If you really want to live a time in the past, Griffith's novel is a superb option. Hild is full of political strife, religious complexities, medieval sexuality, and fully realized women characters that will transplant you into the past. And you've got lots of time to sink in, as the novel reaches almost 550 pages.
This is an ambitious, wide-reaching novel that is at once historical, spiritual, magical, and fantastical. It reimagines and brings queer Black women from the past into the spotlight. Hopkinson does this so well, but she also refuses to stay within the bounds of realist historical fiction. It's a tantalizing, fabulous mix and a moving recreation and celebration of Black women's voices and spaces. Interwoven narratives follow three women in different time periods: Mer, a loving but hard woman and a doctor, midwife, and plantation slave in mid 18th century Saint Domingue (Haiti); Jeanne Duval, a biracial woman living in 19th century Paris who was a long-term lover and muse of the French poet Charles Baudelaire; and Saint Mary of Egypt, aka Thais, who is a indentured sex worker in the 4th century working towards her freedom.
Okparanta's debut novel is just so unbelievably beautifully written. Set in Nigeria and inspired by its folktales and by its civil war, Under the Udala Trees follows the journey of Ijeoma as she comes of age along with her country. As she struggles with identity and selfhood, so does the nation. When the war breaks out in 1967, Ijeoma is an 11-year-old girl. Sent away from home for her own safety, Ijeoma meets another displaced girl from a different ethnic group. They fall in love. But their secret isn't safe, and Ijeoma learns at a young age that her lesbian sexuality is something she has to hide. And hide it she does, for decades of her life to come. She even hides it through marriage to a man and through childbirth and child rearing. When the burden of hiding this part of herself becomes too heavy to bear, Ijeoma makes some risky attempts to find queer community. There, as the novel winds down, is a sliver of light at the end of the tunnel.
This novel takes place alternately in old Hollywood moving through the decades of the 20th century and in the present day. I don't know what I loved more about this book: the fascinating historical details, the insights into the human condition, the nuanced and lovable characters, or the beautiful epic love story. The characters are completely mesmerizing, complex human beings in whose lives you will be 110% invested. Most of all this is Evelyn Hugo herself, who is one of the best bisexual characters I have ever encountered. She's a wonderfully nuanced, smart, ambitious character. It's a joy to witness her story from arriving in L.A. in the 1950s to becoming a huge movie star and then finally leaving show business. Somehow she fits in seven husbands along the way—although none of them are actually her life's great love. Be prepared to cry tears of joy and sadness.
You should read this book if you love historical queer fiction. You should also read it if a tantalizing mixture of inter-class lesbian romance and mid-1700s navy action sounds exciting to you. Also: if you are desperately waiting for Sarah Waters's next book. Really, She Rises should be at the top of your reading list. The novel alternates between the perspective of two teenagers, Luke and Lousie. Luke has been press-ganged and forced to work on a navy ship. Louise is a former dairy maid who has recently arrived in the seaside town of Harwich to become a lady's maid. Both settings are richly imagined: the harsh world of survival on the boat and the dirty world of the oceanic city. Worsley's writing is full of authentic, rough language that disorients and dazzles.
No list of queer women's historical fiction would be complete without at least one book by Sarah Waters. Tipping the Velvet is her first novel, and my person favorite (although Fingersmith is a close second). Set in late 19th century London, the book follows the trials and tribulations of Nan King. She starts out a simple oyster girl and then moves onto starring in a double drag musical hall act with her first crush. When the drag act goes south, Nan tries her hand at sex work, and then finally settles into working class life and activism. What I love about this book is it feels very much like a novel written in the Victorian period: melodrama, bananas plot twists, and unrealistic coincidences. But it has explicitly lesbian characters and smoking hot sex scenes!
What are your favorite historical fiction books with lesbian and bisexual women protagonists? Share in the comments!
Want more queer historical fiction? Check out 28 Fabulous Works of Queer Historical Fiction for Pride Month.