Fiction
9 Historical Fiction Books About Artists
This content contains affiliate links. When you buy through these links, we may earn an affiliate commission.
This list of historical fiction books about artists is sponsored by THE CASSANDRA, the new novel by Sharma Shields, winner of the Washington State Book Award. Published by Henry Holt & Co.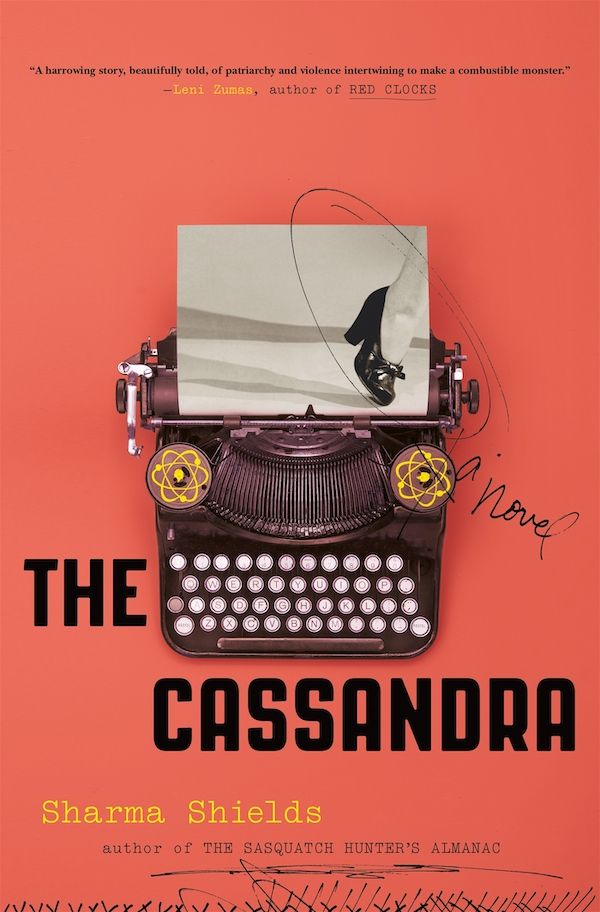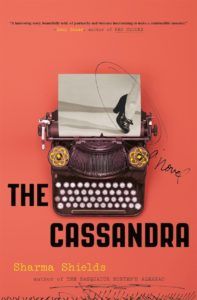 Gifted and cursed with the ability to see the future, Mildred Groves takes a position at the Hanford Research Center in the early 1940s. Hanford tests and manufactures a mysterious product to aid the war effort. Only the top officials know that this product is processed plutonium, to make the first atomic bombs. Inspired by the classic Greek myth, this 20th-century reimagining is based on a real WWII compound. A timely novel about patriarchy and militancy, The Cassandra uses both legend and history to examine man's capacity for destruction, and the compassion it takes to challenge the powerful.
---
To help celebrate this wondrous Historical Fiction Day, I have assembled a list of nine historical fiction books about artists. These evocative books help to bring these enormous personalities and their artworks to life. Some are told from the viewpoint of the artists; others by those near them. Most are fine artists, while some are performers and designers. Most are prose, though there are some poetry and graphic novels included in the list to give it some variety.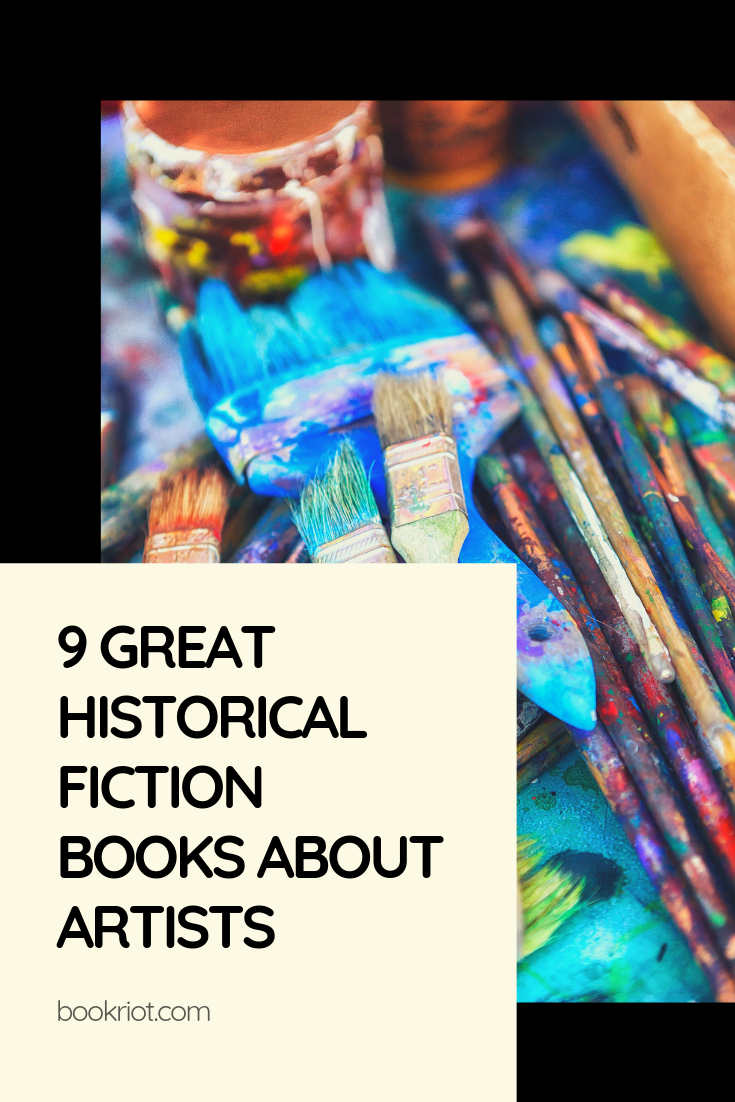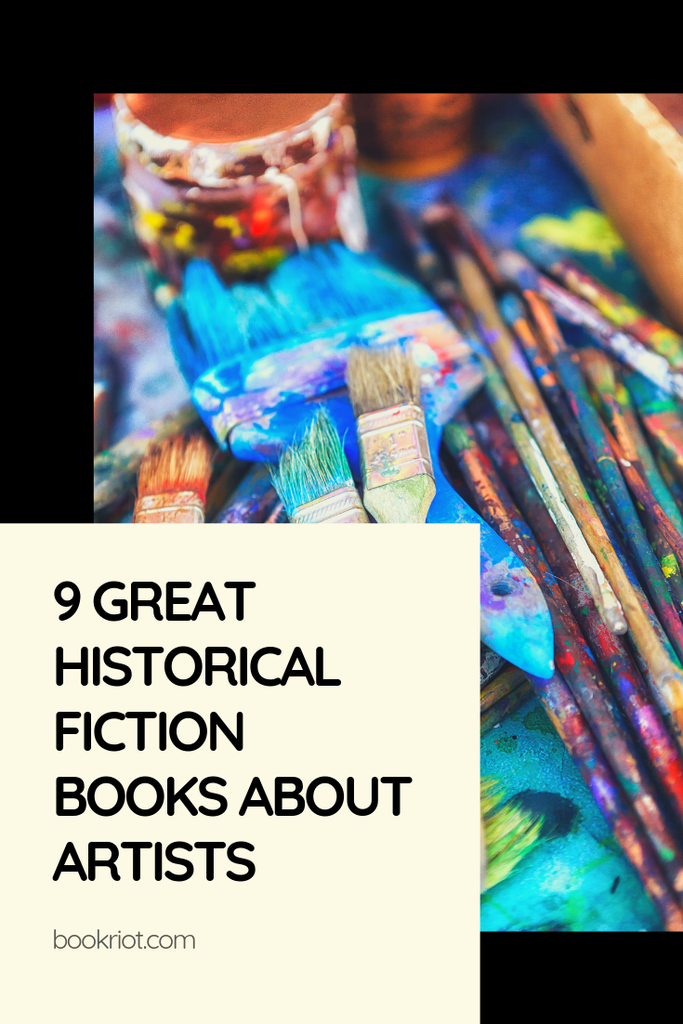 This novelization of the life of Michelangelo, Renaissance master and namesake of a Ninja Turtle, was the first book of its kind I read. It blew me away at digging into the psychology, at times tortured, of this great artist. While I have come to learn that the book had sidelined aspects of Michaelangelo's sexuality, it still brought me into this world of art and history while inspiring me to pursue my own artistic passions.
While the book was made into a movie with Scarlett Johansson and Colin Firth, it's a compelling look at 17th century Holland. Told from the point of view of Griet, a young servant in the household of the famous artist Johannes Vermeer. It provides a delightful imagining behind the famous painting that the book gets its name from. But it also explores the perils of being a young servant woman at the time.
This book is astonishing historical poetry. It's the story of George Bridgetower, a biracial musician who was friends with Beethoven and was written out of history by Beethoven and subsequent historians. This book is still a revelation to me. I've yet to find anything like it.
This work tells the tale of Camille Claudel, who becomes the muse and apprentice of famous sculptor Auguste Rodin. It's about the struggle of women artists to find their way in the world and find their own success while they see their partners achieve stardom.
Vincent by Barbara Stok
This graphic novel of the life of Vincent Van Gogh focuses on his time in Arles in Southern France. Using bright colors and bold shapes, the text shows Van Gogh trying to make a life for himself while suffering from mental illness. It follows the tragedy of his attempt to live with Paul Gaugin in an artistic paradise of the Yellow House.
This book novelizes the life of Clara Driscoll, employee and creator at Louis Comfort Tiffany's glass factory. While Tiffany's works are collected around the world, this work shares her own contributions, creating many of the most famous lamps in the Tiffany collection. The book focuses on her efforts to find her own space as an artist and designer despite the pressures against her.
This award-winning book within a book tells the story of Dora Maar, a Surrealist artist in her own right, who ends up becoming entangled with Picasso. Her image is commemorated in his paintings but he shatters her life. It follows her journey to Venice with Picasso devotees, which results in her becoming a reclusive until her death.
Isadora by Amelia Gray
This book tells the story of the famous dancer Isadora Duncan after she tragically loses her children in a drowning accident. It presents a vivid portrait of the dancer in Europe after WWII. It was designated a NPR Great Read in 2017.
No list of artists would be complete with Frida Kahlo. While a lot has been written about the proliferation of her image, this work was inspired by the discovery of her letters. The story tells the tale of this formidable artist as she dealt with lifelong health repercussions from a bus accident, and of her tumultuous affair with Diego Rivera.
These nine are a selection of historical books about artists. I do hope to see more historical fiction about recent artists, including Jean-Michel Basquiat and Remedios Varo. Or more historical novels about women artists who don't have to compete with their partners.
If you are interested in more books about art, check out this piece by Laura Oosterbeck about Books about Art That Aren't Art Books or S.W. Sondheimer's Six Artful Books about Leonardo Da Vinci.