This content contains affiliate links. When you buy through these links, we may earn an affiliate commission.
This list of historical fiction books set in Latin America is sponsored by THE CASSANDRA, the new novel by Sharma Shields, winner of the Washington State Book Award. Published by Henry Holt & Co.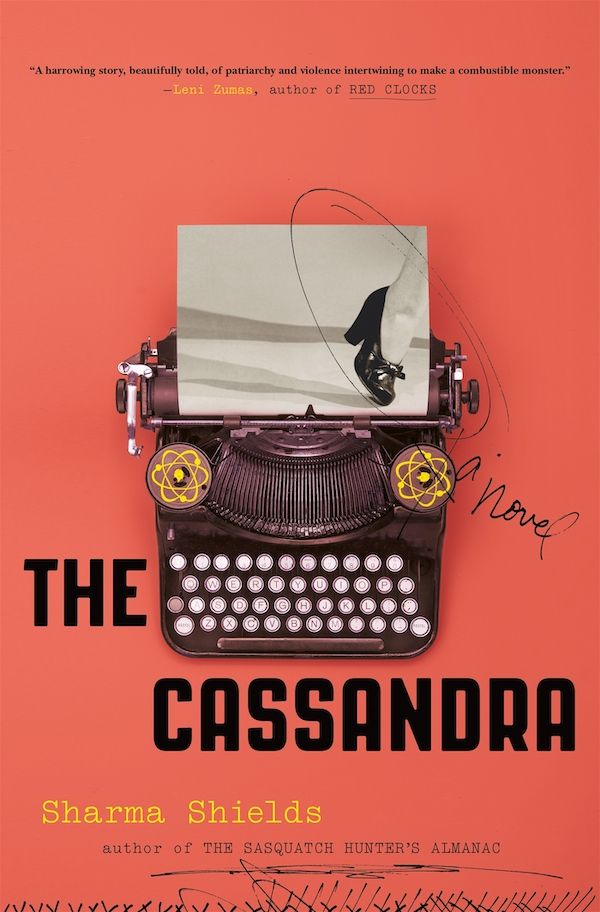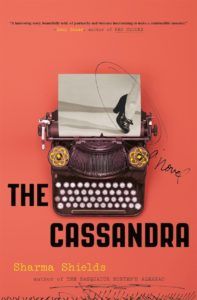 Gifted and cursed with the ability to see the future, Mildred Groves takes a position at the Hanford Research Center in the early 1940s. Hanford tests and manufactures a mysterious product to aid the war effort. Only the top officials know that this product is processed plutonium, to make the first atomic bombs. Inspired by the classic Greek myth, this 20th-century reimagining is based on a real WWII compound. A timely novel about patriarchy and militancy, The Cassandra uses both legend and history to examine man's capacity for destruction, and the compassion it takes to challenge the powerful.
---
Two things about me: historical fiction is my jam and I'm a very proud Latina. Any time I get to combine my cultural pride with my reading preferences, I am one happy book person! The five books I've chosen to share with you are some of my favorite pieces of historical fiction set in Latin America; they each not only taught me something about the countries they're set in, but immediately made me want to run out and dive further into their rich and complicated histories. Some are haunting, lush, and epic in scope, some are a real punch in the feels; all are works that left a mark on me. Now it's your turn to be marked. Go.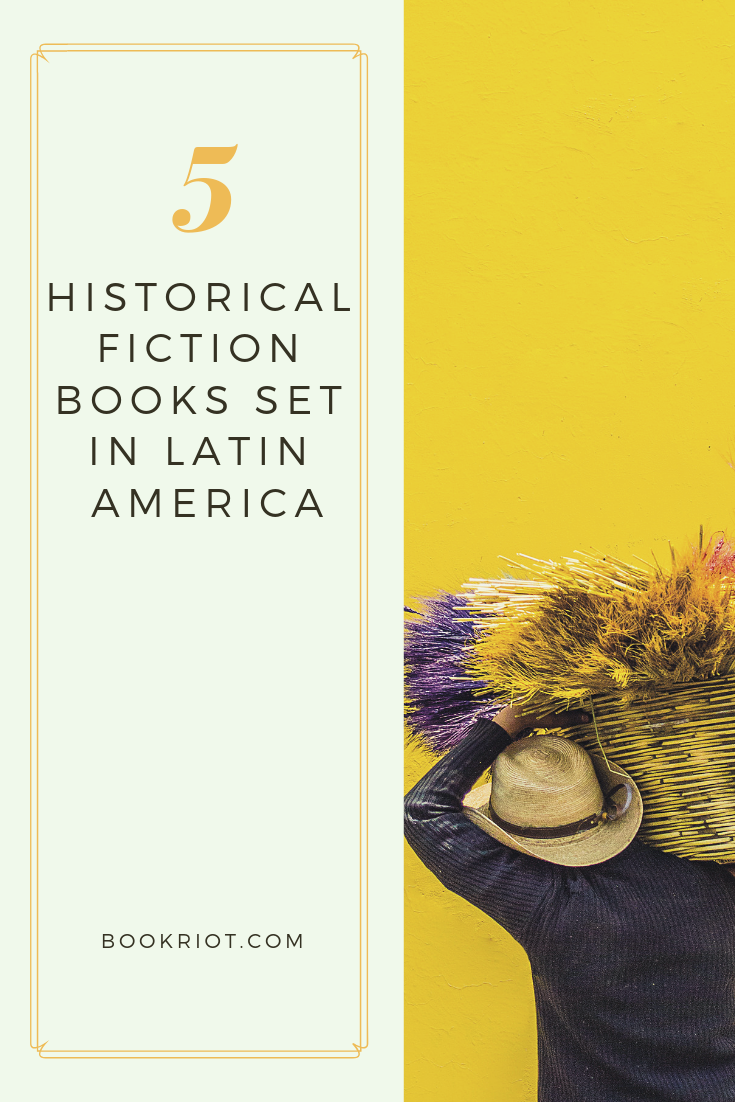 I was hooked on this book from the very beginning but read it slowly, savoring each chapter of this multi-generational family saga over the span of several weeks. It's set in an unnamed Latin American country but is widely believed to have been inspired by Chile's turbulent history, chronicling its political upheaval and revolution in the decades leading up to the coup led by General Pinochet.
SO MUCH HAPPENS, y'all. Seriously: love, death, violence, joy, social unrest, greed, desire, trauma, war, and it's all wrapped up in some of the most gorgeously rendered magical realism I've ever read. You will feel very visceral emotions for every member of the Trueba family and not all of them are good, but the story is absolutely captivating in that unique Isabel Allende way.
Set in the Dominican Republic in 1960 during the Trujillo dictatorship, In the Time of the Butterflies is inspired by the true story of the three Mirabal sisters. These courageous women, known in the underground as "las mariposas," or "the butterflies," were murdered for their role in a secret plot to overthrow Trujillo. Alvarez imagines what each of their unique paths to revolution might have looked like, from their early refusal to abide by the constraints of machismo to the deepening commitment to radical change that came with their coming of age. You'll know the assassinations are coming but will be hard-pressed to escape the profound tension of this beautiful, heartbreaking novel.
Yeah.…I recommend this Mexican classic often (originally Como Agua Para Chocolate). It's one of my favorite pieces of historical fiction set in Latin America! It's the story of Tita De La Garza whose lot in life is to remain unwed and care for her witch of a mother, Mama Elena, until she dies (#youngestdaughterproblems). Tita of course falls helplessly in love with a young man named Pedro, who asks for her hand in marriage, and Mama Elena is like, "HA1 I think the %#@& not!" So what does Pedro do? He marries Tita's sister Rosaura so he can at least be close to Tita. Great plan! NO flaws there. It's a romantic and heart wrenching love story set during the tumult of the Mexican Revolutionary war.
One of the best parts of this book is the food. Dios mio! Each of the twelve chapters starts with one of Tita's mouth-watering recipes, each of which has a…well, interesting effect on people. See, Tita unwittingly injects her emotions into every dish she makes; love, lust, melancholy—if she's feeling it, it's poured into her cooking and is then felt by those who consume it. So good!
This novel, set in 19th century Mexico, is about Teresita, the poor and illiterate daughter of an Indian woman and a wealthy, philandering landowner, who is raped, beaten, and left for dead by a miner at the age of 15. Things take an unexpected turn when she arises from the dead—in the middle of her wake, no less—sitting straight up in her coffin and apparently newly in possession of a miraculous ability to heal. Soon flocks of pilgrims arrive to get a glimpse of Teresita, and both the Catholic church and government grow suspicious of what they perceive to be this newly minted saint's ambitions.
It's a story about destiny, faith, and sacrifice set against the backdrop of a country that is about to erupt into the chaos of revolution, one where no one is safe from suspicion and where even acts of faith are tantamount to insurrection.
This pick is sort of a genre bender, so go with me here: I've seen it described as a thriller (which I don't know that I agree with), a spy novel, and plain ol' fiction, but rarely as a piece of historical fiction; seeing as how it's largely set in the '60s in Cold War Argentina, I'm including it here. Don't @ me.
The book opens in 1962 in New York's Greenwich Village, where Vera Kelly is struggling to pay rent and find her place in the city's underground gay scene. She's tapped by a CIA recruiter while working a boring job in radio and suddenly finds herself in Buenos Aires; she's an operative running undercover surveillance and is tasked with infiltrating a group of student activists with radical ties. As Vera gets deeper into her assignment and the local government grows increasingly unstable, she's forced to acknowledge that the good guys and bad guys may not be who she's been taught to believe. Again, I don't think I'd ever categorize this as a thriller based on pacing and action/suspense levels; it is however a really smart spy novel with some really interesting commentary on U.S. involvement in the destabilization of South America.