This content contains affiliate links. When you buy through these links, we may earn an affiliate commission.
This list of international historical mysteries is sponsored by THE CASSANDRA, the new novel by Sharma Shields, winner of the Washington State Book Award. Published by Henry Holt & Co.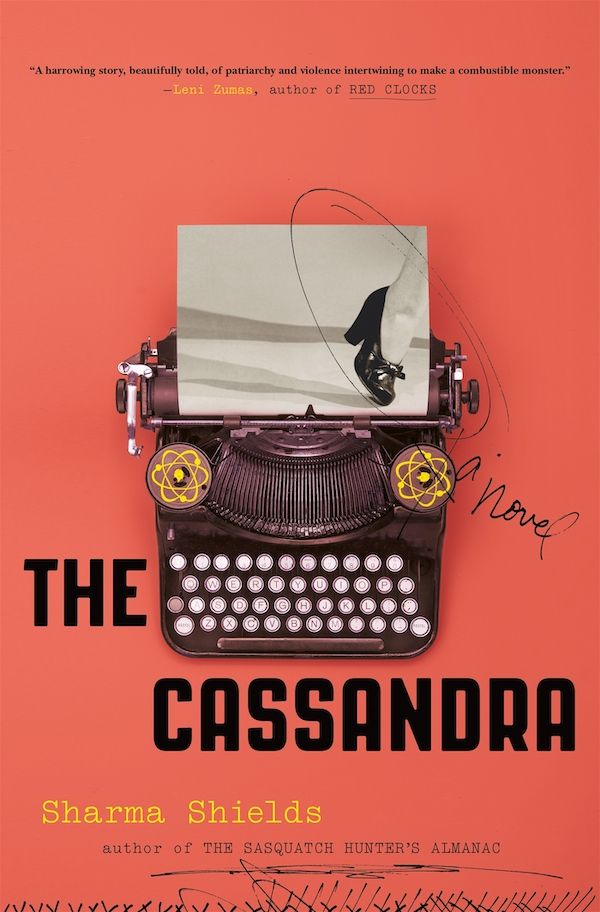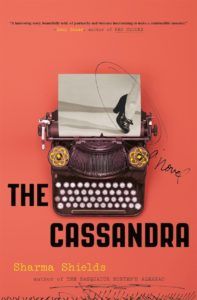 Gifted and cursed with the ability to see the future, Mildred Groves takes a position at the Hanford Research Center in the early 1940s. Hanford tests and manufactures a mysterious product to aid the war effort. Only the top officials know that this product is processed plutonium, to make the first atomic bombs. Inspired by the classic Greek myth, this 20th-century reimagining is based on a real WWII compound. A timely novel about patriarchy and militancy, The Cassandra uses both legend and history to examine man's capacity for destruction, and the compassion it takes to challenge the powerful.
---
As a lover of mystery and a lover of historical fiction, it comes as a shock to no one that I love historical mysteries. Recently there have been a lot of great additions to the sub-genre, so I decided to pick some set in different countries, meaning not only are you traveling in time but also to different places. And if you're already a fan of historical fiction but haven't read any mysteries, this is a great way to ease into another genre—and vice versa if you're already a fan of mystery but don't read historical fiction. So here are seven historical mysteries set around the world.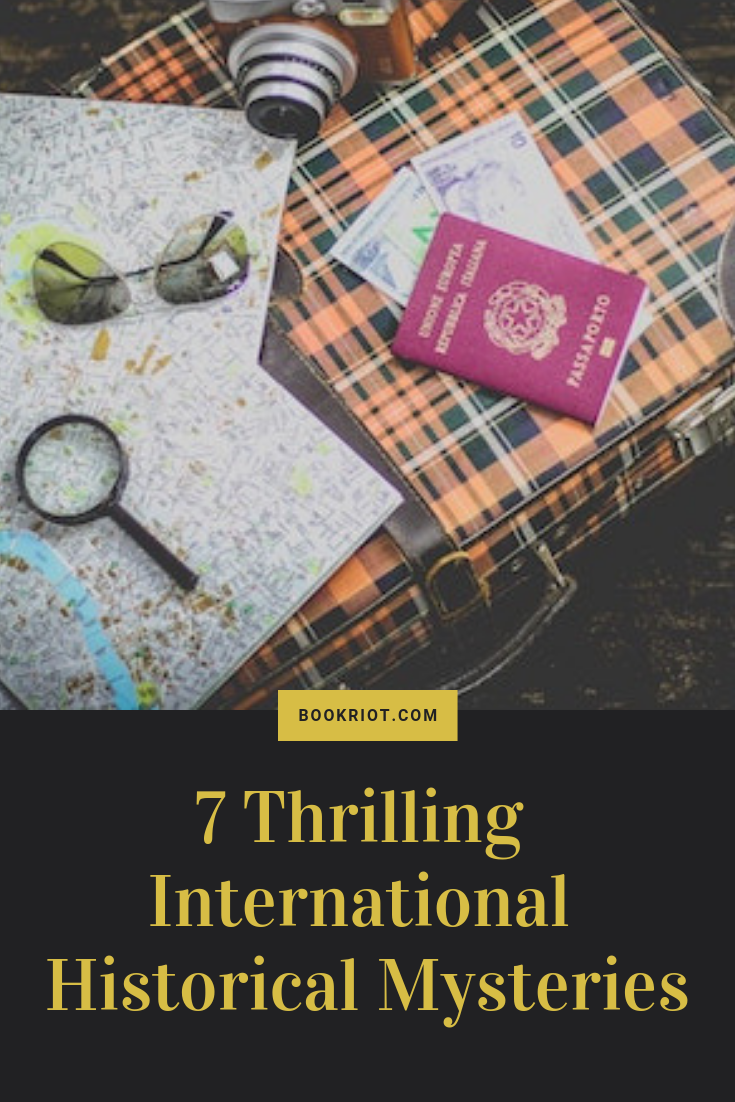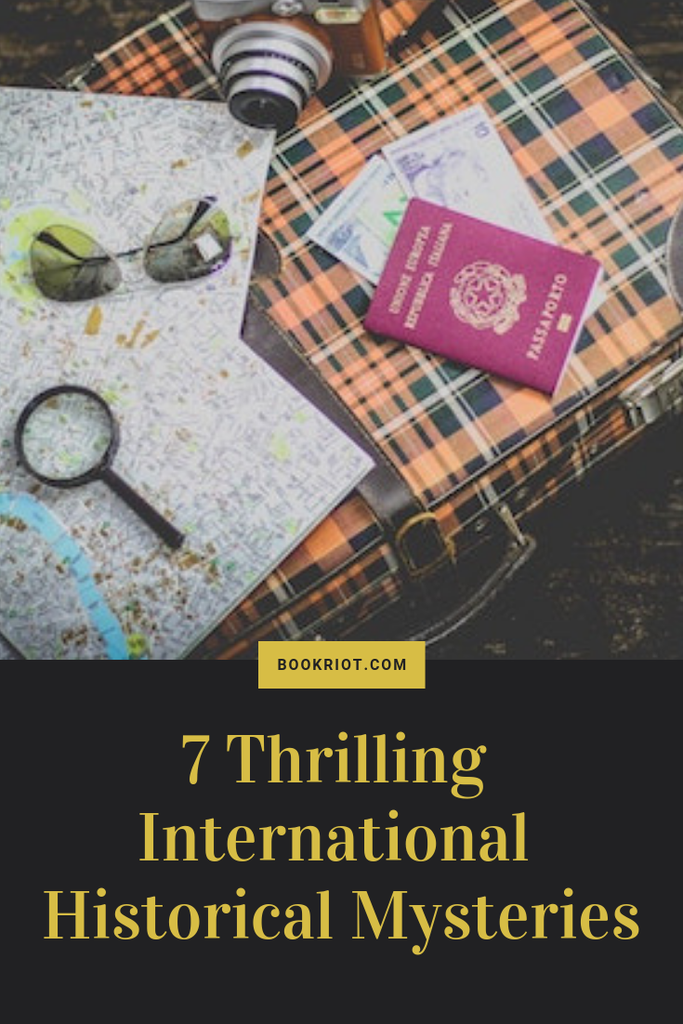 Jamaica and England, early 1800s
Frannie Langton is on trial for the murder of her boss and his wife, and in the hopes of saving herself she must tell the story of what actually happened. So she starts to tell her story switching between her life in Jamaica as a slave and her time in London as a servant, but will that be enough for her to remember what happened or to save her—a black woman accused of murdering two white people in London in 1826?
Singapore, 1936
You may know Yu from her Aunty Lee cozy mystery series, but you should know that she also has a great new historical mystery series out. This follows Su Lin, a teen girl who takes the place of an Irish nanny to the acting Governor. She puts on her amateur sleuth hat once another murder in the house occurs. But she won't be working completely alone, as she'll be helping out British-born Chief Inspector Thomas LeFroy to help figure out who the murderer in the Government House is.
U.S., 1850
Cora Lee has a secret that can get her killed: she was born with two hearts. There's a fascination with physical anomalies and displaying bodies, so Lee's secret can never get out. Especially now that she suspects people with anomalies are being murdered for their bodies. How does she come to know this? Lee just happens to spend her nights pretending to be her twin brother and robbing graves to sell bodies with anomalies—I know! So that's two huge secrets she's keeping. She better figure out quick who is murdering people before anyone figures out either of her secrets and comes for her!
India, 1919
A Rising Man (Sam Wyndham #1) by Abir Mukherjee
The Sam Wyndham series follows Sam Wyndham—of course—who is a former Scotland Yard detective now solving cases in British ruled Calcutta in the early 1900s. While he left Scotland in the hopes of fleeing his life, his PTSD and opium addiction followed him—and now he has to navigate the many rules/laws against Indians that he doesn't understand, while trying to solve cases. I love that while Wyndham is a male detective with addiction, it didn't feel like the tired trope, and he has a great partner, Sergeant Banerjee, who is one of the only Indians in the CID. The first book offers a more cozy read than the second, where the violence increases a bit, but if you're looking for less violence towards women in your crime novels, try the first two in this series.
Argentina and U.S., 1960s and 1950s
This is a character-driven crime novel that follows an American CIA recruit in Argentina. You get to know Vera Kelly as a girl in the U.S. in the 1950s, where she has a volatile relationship with her mother, and also in Argentina in the 1960s as she's tasked with wire tapping and spying on a group of students suspected to be aligned with the KGB. This reads like a literary novel that turns into an intense spy novel at the end, has a great character throughout, and is set against the backdrop of the months prior to the Argentine Revolution.
Burkina Faso, 1986
I'm going to skip right over the argument about what the cutoff year may be for historical fiction and go into talking about his great novel. We have once again a character-driven spy novel and the U.S. secretly meddling in another country, where Wilkinson takes us into histories rarely taught and especially never used as settings in the crime genre—and, just as rare, a Black woman spy. The novel follows Marie Mitchell, who is writing a letter to her young sons explaining her life and how she got into her current danger. We learn about her upbringing, her life with the FBI, and her recruitment to interfere with Thomas Sankara's communist agenda in Burkina Faso. Mitchell is a character to love, who says what she thinks and aims to always do the right thing—but what exactly is that when you're working for organizations that give orders not to be questioned?
England, late 1880s
The Veronica Speedwell series is a delightful mystery series that is funny and filled with great banter, following a pair of great characters. Veronica Speedwell is a lepidopterist and Stoker is a natural historian, and they pair up to solve mysteries while thumbing their noses at Victorian "polite society." There's also the bonus of family drama and sexual tension—and did I mention the series makes me laugh out loud?!
If historical mysteries are your jam of all jams you may also want to check out Rincey's historical mysteries comfort reads and these feminist historical mysteries.