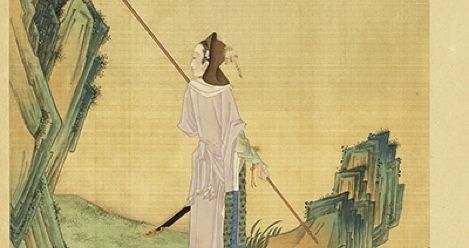 YA Fantasy Week and this list of YA fantasy books featuring heroines disguised as boys is sponsored by Flatiron Books.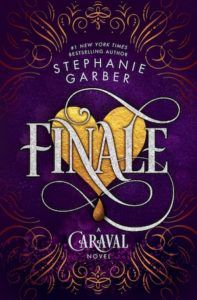 Welcome to Finale, the final book in Stephanie Garber's #1 New York Times bestselling Caraval series! It's been two months since the Fates were freed from a deck of cards, two months since Legend claimed the throne for his own, and two months since Tella discovered the boy she fell in love with doesn't really exist. Tella must decide if she's going to trust Legend. After uncovering a secret, Scarlett will need to do the impossible. And Legend has a choice to make that will forever change him. Caraval is over, but perhaps the greatest game of all has begun.
---
While the badass female heroine is a common occurrence in YA fantasy, sometimes she is unable to make an impact in her world because of her gender. She is forced, out of necessity, to don a disguise in order to infiltrate and do her thang. This trope might be most widely recognized as the storyline of Mulan, but there are many other ones in the YA fantasy genre alone that also fit. Here are just a few:
Reflection by Elizabeth Lim
Just for kicks and giggles, let's start with a fantastical Mulan retelling. And, no, there's sadly not a talking dragon. After Shang is critically injured by Shan Yu in battle, Mulan travels to the Underworld to save him—all the while still donning her disguise as Ping. But as you might expect, the rule of the Underworld, aka King Yama, isn't quite sold on just letting Shang go back to the land of the living.
Crown of Feathers by Nicki Pau Preto
Our main protagonist Veronkya and her sister Val have always had a difficult relationship, but they're all the family they've got left. After a heartbreaking betrayal, Veronkya escapes from Val's clutches and goes off to fulfill her lifelong dream: to become a phoenix rider—which is exactly how it sounds—a group of fearless warriors who ride trained phoenixes. There's a hitch, however, only men and boys can become a phoenix rider. To that, Veronyka gives a big "fuck you" and joins anyway in disguise.
Flame in the Mist by Renée Ahdieh
As the daughter of a renowned samurai, Mariko has known for many years that she has only one purpose in life: to marry someone whose family has equal prominence. You can imagine the strain that puts on her relationship with her brother, Kenshin, who is also a well-respected samurai known as The Dragon of Kai. Our story begins as Mariko is traveling to the imperial palace to meet her betrothed and her convoy is attacked by a rogue group of bandits, called the Black Clan. Mariko becomes dead set on figuring out who orchestrated the attack, so she dresses as a peasant boy and infiltrates the Black Clan. The sequel, Smoke in the Sun, is a continuation of this story.
We Hunt the Flame by Hafsah Faizal
Zafira and Nasir are both hiding secrets that could be the difference between life and death. Zafira is masquerading as a male hunter in order to be recognized as a hero among her people, while Nasir is the son of a blood-hungry king who works behind the scenes to assassinate those who defy his father…but also holds a deep compassion for others. Zafira and Nasir cross paths while both on a mission to retrieve an ancient artifact that will restore magic to the land, but with one hitch: Nasir has also been assigned the task of killing the famed Hunter, who just happens to be Zafira's alter ego.
Walk on Earth a Stranger by Rae Carson
In this historical fantasy series, we are introduced to Leah Westfall, a seemingly normal girl who can also sense gold. And back during the Gold Rush, you can imagine what an incredible gift this would be…and what people might be willing to do to get ahold of such power. Leah dresses as a boy, "Lee," and joins the masses making their way to California. Everything that ensues from this point feels like the Oregon Trail: dangerous animals, hunting for food, crossing rivers, dying of diseases…all with a girl hiding her powerful ability.
Spin the Dawn by Elizabeth Lim
Maia, the daughter of a renowned tailor, has similar dreams of becoming the greatest tailor in the land. But similarly to Flame in the Mist, because she is a girl, the only thing she's supposed to do in her life is get married. But when her father is summoned by the emperor to compete for a chance to be the royal tailor, she takes his place and heads off with the hope of accomplishing her dreams.
To Best the Boys by Mary Weber
Every year, the esteemed, all-male Stemwick University holds a competition where the winners receive scholarships to the school. As it suggests, only boys get access to the competition, while girls are trained how to be a good wife. We meet Rhen Tellur, who has dreams of becoming a scientist. And when her small, poor town falls to a deadly disease, Rhen knows the only way to discover a cure and save her town is to disguise herself as a boy and compete for the scholarship.