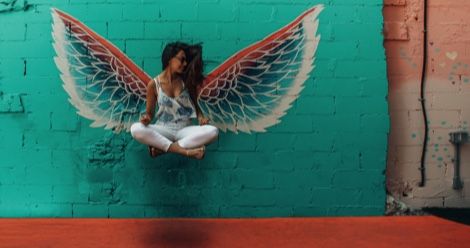 YA Fantasy Week is sponsored by Flatiron Books.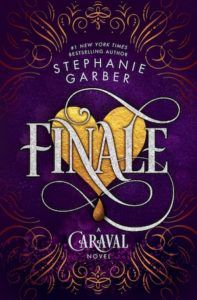 Welcome to Finale, the final book in Stephanie Garber's #1 New York Times bestselling Caraval series! It's been two months since the Fates were freed from a deck of cards, two months since Legend claimed the throne for his own, and two months since Tella discovered the boy she fell in love with doesn't really exist. Tella must decide if she's going to trust Legend. After uncovering a secret, Scarlett will need to do the impossible. And Legend has a choice to make that will forever change him. Caraval is over, but perhaps the greatest game of all has begun.
---
When you hear the word "fantasy," what world comes to mind? A far off place with dark and dingy pubs, a group of adventurers in cloaks, long journeys on horseback, and people full of magic? Or maybe a secret magical world, hidden from our own, that only a select few can enter? How about a modern city, with streets full of cars and dragons circling the sky? As much as I enjoy books set in a traditional, stereotypical fantasy world, I find YA fantasy books set in the modern world absolutely fascinating and delightful.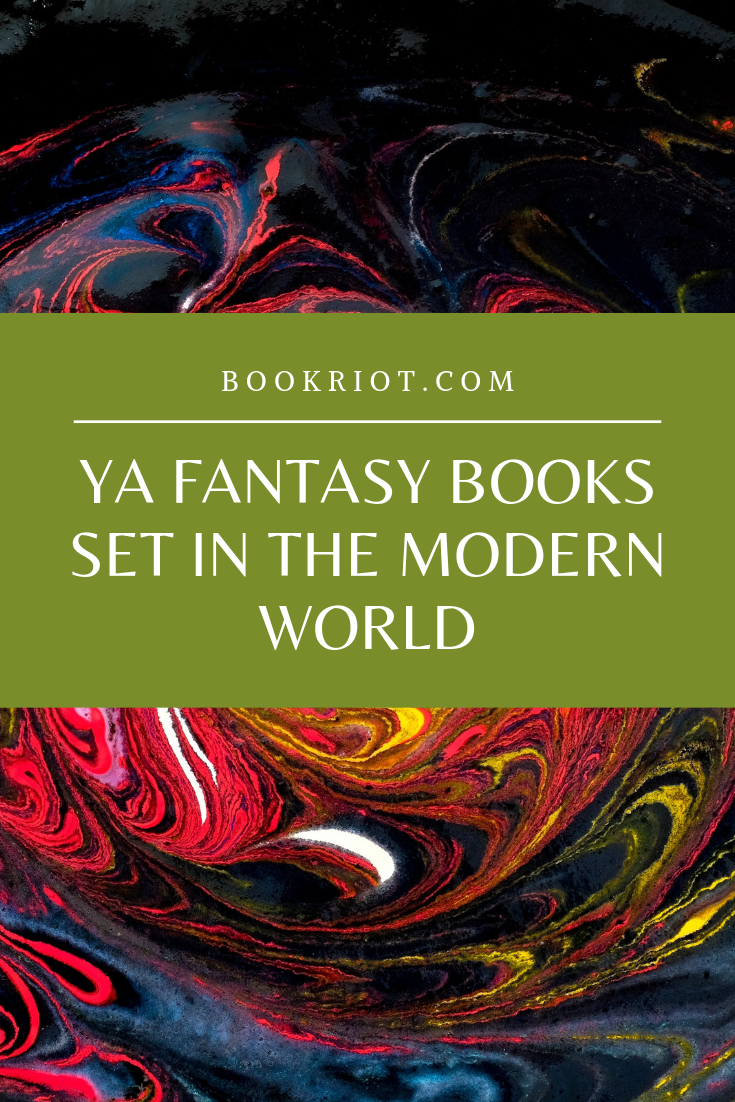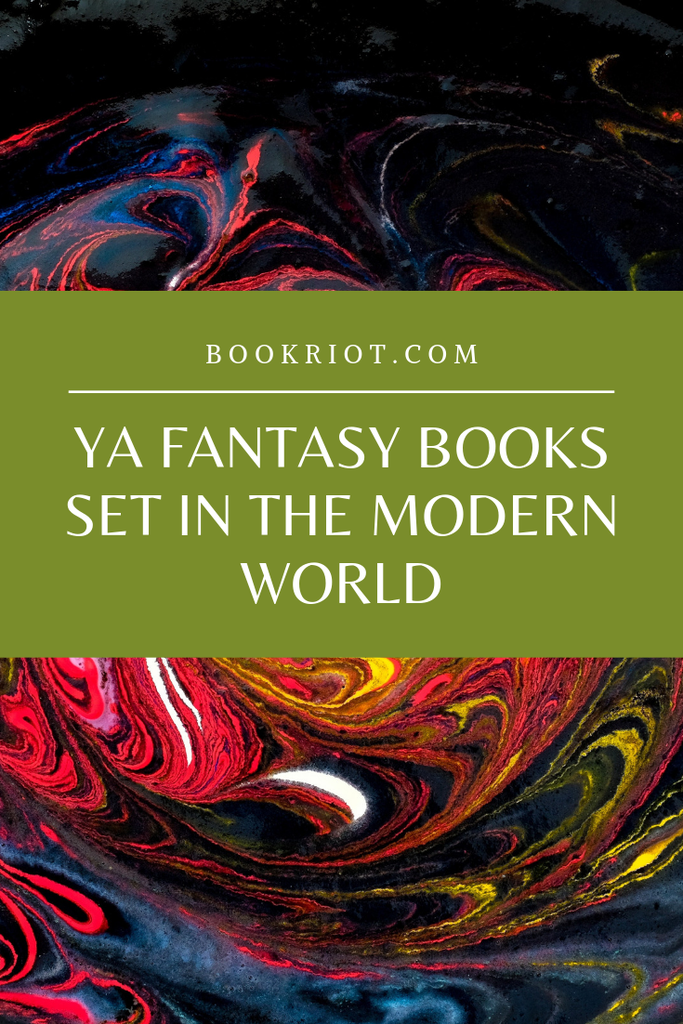 While there are plenty of books set in the modern world with characters who disappear into a different, magical, fantasy world (A Blade So Black, The Crescent Stone, The Wicked King, and The Hazel Wood to name a few recent titles), it seems fewer books with a modern setting, yet full of fantasy creatures and magic, seem to be published these days. Yes, Harry Potter, Twilight, and The Mortal Instruments series are all popular examples of YA fantasy books set in the modern world, but those are practically ancient at this point! These kind of books may not be as popular nowadays, but there are two YA fantasy books set in the modern world that were published in the last five years that I really want to highlight today, both a shining example of this genre.
Shadowshaper by Daniel Jose Older
In Shadowshaper, Sierra Santiago, a teenage artist of Puerto Rican and African heritage, starts to notice something different about the murals in her neighborhood. To her eye, a few are slowly changing, and in fact, she's sure she saw one cry. Armed with little information from her grandfather, Sierra sets out to learn more about ancient magic and people who can commune with spirits: Shadowshapers. What I love most about Older's story is his commitment to grounding Sierra and her world in present-day Brooklyn: there is no escaping into a side world, the magic is real and it interacts with her very real, fleshed out, vibrant neighborhood. The issues Sierra faces, her family drama, and the challenges of a neighborhood in the midst of gentrification don't serve as merely a backdrop to the fantasy story, they are the story. Shadowshaper is a wonderful story, especially for readers who perhaps aren't into fantasy books.
The Story of Owen by E. K. Johnston
I'm a sucker for a story with dragons—good dragons, bad dragons, talking dragons, silent dragons, invisible dragons, you name it, if it involves a dragon, I'm here for it. In Johnston's debut novel, the world has always had dragons, and thus there have always been dragon slayers. Johnston's world building is so thoughtful and interesting; she doesn't simply slap some dragons and dragon slayers into our existing world, but rather explores how dragons would have affected history and what the modern world would look like as result.
In this alternate world, dragons are attracted to carbon emissions, so obviously back in the day Henry Ford had to hire a dragon slayer to protect himself and his work. It's smart world building, and yet the world still strongly resembles our own, so it's easy to still get lost in the story, which is delightful. The book is narrated by Siobhan, a math nerd, musician, and bard to Owen Thorskard, dragon slayer. Owen is the nephew of the most renowned dragon slayer, Lottie, who is now retired and living with her wife in rural Canada. On its surface, The Story of Owen is an alternate world fantasy, exploring legacies, and the cost of being a hero. But it's also a story that examines storytelling, history, who gets to tell stories, and how people learn to tell stories—the truth and the lies they choose to include. The Story of Owen and its sequel Prairie Fire are some of my favorite YA fantasy books in recent memory, and I highly recommend them to folks who enjoy thoughtful world building, witty narration, and, of course, dragons.