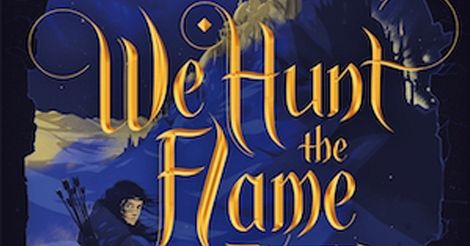 YA Fantasy Week is sponsored by Flatiron Books.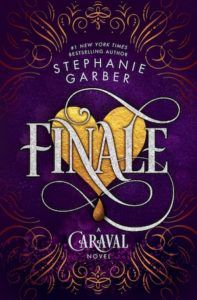 Welcome to Finale, the final book in Stephanie Garber's #1 New York Times bestselling Caraval series! It's been two months since the Fates were freed from a deck of cards, two months since Legend claimed the throne for his own, and two months since Tella discovered the boy she fell in love with doesn't really exist. Tella must decide if she's going to trust Legend. After uncovering a secret, Scarlett will need to do the impossible. And Legend has a choice to make that will forever change him. Caraval is over, but perhaps the greatest game of all has begun.
---
I should not have been there. If I was found out, there could be trouble. But the promise of meeting We Hunt the Flame author Hafsah Faizal drew me, a UCLA alumnus, onto the USC campus for the 2019 Los Angeles Times Festival of Books. I smiled nervously at the parking attendant. Did they know I was an intruder? After all, my car is blue. I hid my UCLA lanyard in the glove compartment as I parked in the lot, then nervously stepped on to the campus. Traumatic flashbacks of the last time I was on Trojan soil flooded back to me. As a college freshman in 2001, I eagerly attended the UCLA-USC football game at the Coliseum. USC fans jeered at us visitors, dragging Bruin bear mascot dolls by ropes on the ground.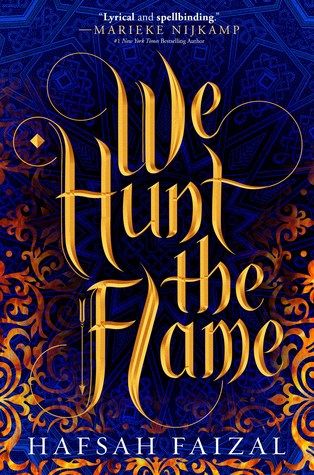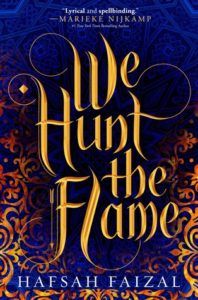 This time though, the experience was a dream. It was a sunny day, and friendly, polite book fans and volunteers milled around the campus. I arrived an hour early to the area where Faizal's YA Fantasy panel would be held. When I noticed other audience members clutching thick paperback copies of We Hunt the Flame, I jumped over and asked where they got it. They pointed me over to the kiosk, where I grabbed one of the last few ARC's that were left. My fellow fangirls congratulated me on my victory.
After the panel, 20 of us audience members lined up to get our books signed by the authors; 90% were for Faizal (who doesn't want to meet a ninja?). Amazingly, there was only one other Muslim in line, and I was the only Hijabi, which highlights Faizal's universal appeal.
Reading We Hunt the Flame was even more exciting than meeting its author. Once I sat down with the book I immediately became engrossed in the magical Arabian land of Arawiya, its honest heroine Zafira, and brooding bad boy Prince Nasir. Faizal forces the reader to be patient as she builds the anticipation for action and drama. The first two acts set the stage for plot and characterization, which heighten to an electrifying climax in Act III.
Faizal pens such a rich description of the culturally and topically diverse lands and passionate characters that I felt I was actually in Arawiya and Sharr with Zafira, Prince Nasir, Kifah, Altair, the Silver Witch, etc. By act three, I didn't want the thrills and terror to end, so I kept putting the book down to avoid finishing it.
Besides the whispers in the dark forest of Arz and howling winds of deserted island Sharr, Zafira and her zumra (gang) were so earnest and brave that I became intensely invested in them and rooted for them. Even the moody, murderous Prince of Death grew on me, and I can't wait for book two to find out how he's doing! (How you doin', Prince Nasir?)
Honestly, after reading the book I was intimidated to write this article. How could my writing compare to Faizal's poetic and explosive prose? I wanted to just write, 'Um, the book is good, read it.' We Hunt the Flame deserves all the hype it's getting, as does Faizal, who strives to entertain her readers as her heroine Zafira strives to protect her people.
Although I am from Los Angeles, this was the first year I went to the Los Angeles Times Festival of Books. I had even attended UCLA when the Festival was held there. Even though it took place on my campus, I didn't identify enough with any of the authors to conjure up the energy to stay the weekend and wade through the crowds and lines. But that changed this year, now that there is finally Muslim representation in the book world. The exposure to accomplished Muslim authors will propel me to achieve my own dream of becoming a mainstream published author. Maybe the years before I was too shy to be around the authors, but this time I knew I was worth it.