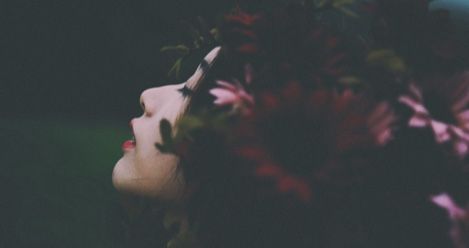 YA Fantasy Week and this queer YA fantasy list is sponsored by Flatiron Books.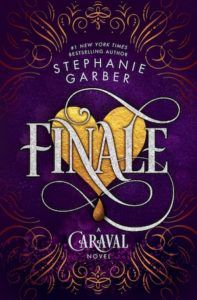 Welcome to Finale, the final book in Stephanie Garber's #1 New York Times bestselling Caraval series! It's been two months since the Fates were freed from a deck of cards, two months since Legend claimed the throne for his own, and two months since Tella discovered the boy she fell in love with doesn't really exist. Tella must decide if she's going to trust Legend. After uncovering a secret, Scarlett will need to do the impossible. And Legend has a choice to make that will forever change him. Caraval is over, but perhaps the greatest game of all has begun.
---
I love LGBTQ+ fantasy novels because they offer readers the chance to imagine a world where homophobia doesn't exist. This isn't to say that conflict and heartbreak are also eradicated, but seeing a queer character get to experience life without the burden of coming out or navigating real-world societal expectations can be incredibly empowering, and a source of hope. These 15 queer YA fantasy books are must-reads for anyone looking for fantastic LGBTQ+ representation, or just a really great fantasy novel.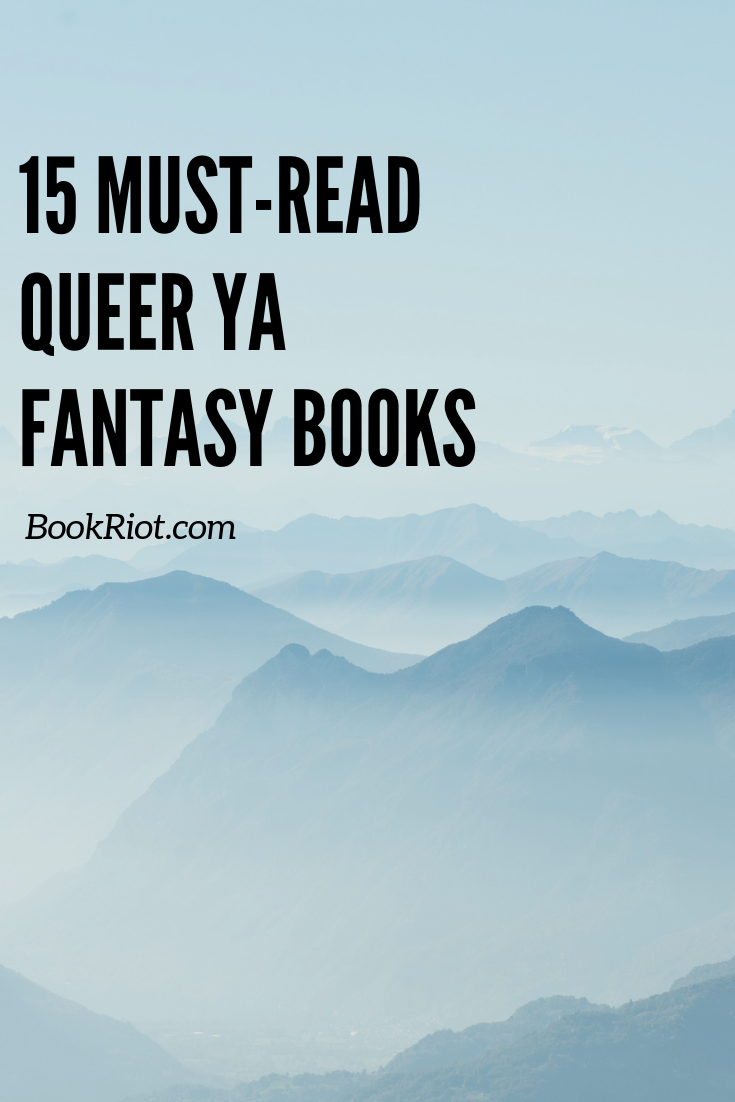 Girls of Paper and Fire by Natasha Ngan
Lei is kidnapped and taken to the king's palace to be a paper girl, a member of his harem. While she abhors her gilded prison, she is eager for a chance to finally investigate her mother's disappearance years earlier…and is surprised to discover feelings for another paper girl, Wren. But rebellion is stirring, putting both Lei's search and her new romance in jeopardy.
Black Wings Beating by Alex London
The first in a planned trilogy, London imagines a fantasy world where birds of prey are revered and catching them is both a dangerous and noble profession. When twins Kylee and Brysen are tasked to track down the legendary Ghost Eagle, Kylee hopes success will bring redemption, but Brysen just wants to be with the boy he loves. However, those in power are pulling strings from behind the scenes, making their goals almost impossible to achieve.
Ash by Malinda Lo
In this retelling of Cinderella, Ash is overwhelmed with grief for her recently deceased father and abused by her cruel stepmother. She makes a dangerous deal with a fairy to escape from her life…and then she meets Kaisa, the King's Huntress. As they spend more time together and begin to fall in love, Ash must take the ultimate risk for true love. Ash is now available in a gorgeous tenth anniversary edition!
Otherbound by Corinne Duyvis
Amara is a protector to a cursed princess, and secretly plagued by the boy who lives in her head. Nolan lives in Arizona, where his otherwise normal life is interrupted every time he blinks by visions of Amara's life. One day, he discovers a way to communicate to Amara—much to her fury—but this escalation of their connection will have dangerous consequences for them both.
Reign of the Fallen by Sarah Glenn Marsh
Odessa is a necromancer, entrusted to raise the dead and cover them entirely in a shroud so that they don't become a dangerous, zombie-like Shade. When a conspiracy to create Shades and wreak havoc on the kingdom is revealed, Odessa must join other mages, including an alluring and powerful girl, to defeat them and discover the mastermind behind creating and training Shades.
Of Fire & Stars by Audrey Coulthurst
Denna has always known what her future holds: betrothal and eventual marriage to the heir of Mynaria. Finally, the time comes for her to travel to her new home and prepare for her wedding, where she meets her fiancé's sister. Mare is an extraordinary horsewoman, and as the two spend more time together and reluctantly investigate a threat to the realm, they discover they harbor impossible feelings for each other. Look for a sequel, Of Ice & Shadows, out later this year!
In Other Lands by Sarah Rees Brennan
Elliot is a 13-year-old who one day discovers a door that no one else can see, and it leads him to a magical school in the Borderlands. There, he befriends a mermaid named Serene and her human friend Luke and undergoes a transformative four years full of magic, friendship, discovery, and maybe even romance.
The Afterward by E.K. Johnstone
In this fantasy, it's not about the epic quest but what comes after. A year earlier, lady knight Kalanthe and thief Olsa were a part of a mission to save the king. Now fame has made their lives a bit more difficult, and they must rebuild their lives apart despite their love for each other. But maybe there is no clear end to their story, and their quest isn't quite as complete as they think…
Blanca & Roja by Anna-Marie McLemore
In this gorgeous retelling of the fairy tale Snow-White and Rose-Red, sisters Blanca and Roja think they might have outwitted the curse that proclaims that one girl must be transformed into a swan. But when two locals get drawn into the forest by the swans who live there, Blanca and Roja must go in after them and find that the curse won't let go of them so easily.
Labyrinth Lost by Zoraida Cordova
Alex is a bruja, destined to inherit powerful magic…but she hates it. When she performs a spell to rid herself of her magic, it backfires and banishes her family into a magical underworld. In order to get them back, she must venture there with her best friend and an irritating brujo boy to win them back once and for all.
Girls Made of Snow and Glass by Melissa Bashardoust
This retelling of Snow White is told from both the perspective of the queen and princess. Mina learned from a young age that she was unlovable, and this knowledge has driven every choice she's made. Lynet loves her snowbound kingdom and home, and doesn't question her place in it until a new young female court surgeon reveals a shocking truth about her birth. Now Mina and Lynet are pitted against each other—unless they can find a way to redefine themselves.
Timekeeper by Tara Sim
This first book in a trilogy is set in a magical Victorian England where everything is controlled by clocktowers that dictate the fabric of time. Clock mechanic Danny hasn't seen his father since the clocktower he was repairing stopped time. When his new assignment puts him in the path of his new clock's spirit, he discovers love for the first time—and a terrible conspiracy to stop time for good.
The Brilliant Death by Amy Rose Capetta
Teodora has been hiding her magical ability to transform objects (and people) her entire life. But just as her family is threatened and she must undergo the most difficult transformation of all—transforming herself into a boy—Teodora meets Cielo. Cielo can transform effortlessly between male and female, and has a lot to teach Teodora about magic…and love.
We Set the Dark on Fire by Tehlor Kay Mejia
Daniela is a first generation student at the Medio School for Girls, a top student training to become the perfect wife. When she's paired off with her long-time nemesis Carmen after graduation and a secret from her past puts her in a difficult situation, Daniela struggles with both her feelings for Carmen and maintaining the place of privilege she fought so hard to achieve.
Beyond the Black Door by by A.M. Strickland
Kamai is a soul walker, able to walk in other people's souls while they sleep. No matter which soul she visits, she always sees a forbidden black door. When tragedy propels her to open the door, she finds herself in grave danger, both in the soul world and waking world. Although this book isn't out until October, I had to mention it because it contains one of the few asexual characters in YA fantasy!
What are some of your favorite queer characters in YA fantasy?