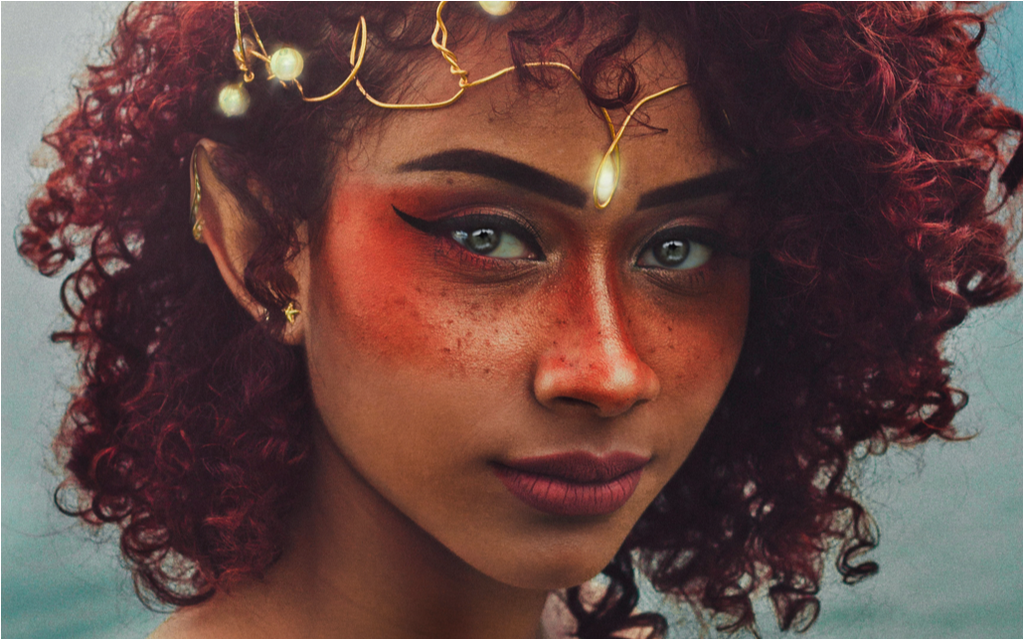 YA Fantasy Week is sponsored by Flatiron Books.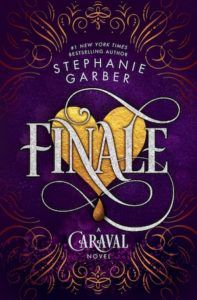 Welcome to Finale, the final book in Stephanie Garber's #1 New York Times bestselling Caraval series! It's been two months since the Fates were freed from a deck of cards, two months since Legend claimed the throne for his own, and two months since Tella discovered the boy she fell in love with doesn't really exist. Tella must decide if she's going to trust Legend. After uncovering a secret, Scarlett will need to do the impossible. And Legend has a choice to make that will forever change him. Caraval is over, but perhaps the greatest game of all has begun.
---
Raise your hand if you grew up in love with a genre whose heroes, heroines, monster slayers, world conquerors, and time benders looked nothing like you. In worlds replete with dragons, elves, omniscient enemy states, and zombies, it's been a struggle for readers to find even one Black or brown character that is fully developed, let alone one that lasts until the end of the book. Well folks, it's a new day in young adult fantasy novels! Indigenous writers, Latinx writers, Asian writers, Black writers, and so many others are on the scene reminding us that there are many more worlds to see, ways to know, and characters to meet. What a time to be alive! Here are some of my recommendations for the best YA fantasy novels featuring protagonists from less represented cultures and backgrounds:
Brooklyn Brujas Series by Zoraida Córdova
I read the first book in this series, Labyrinth Lost, a few years ago and could not put it down. Our protagonist, Alex, is a reluctant bruja, who must ultimately go on a quest to save her family and, in the process, learn to love her magic and her culture. There are a lot of twists, turns, and new magic along the way, and Cordova delivers every piece with a humor that endears you to her protagonist and the world she's created. When have we ever gotten to see a Latinx, bisexual protagonist go out on a hero's journey? It's way past time and Córdova's effortless writing is just what we needed to bring that story to life. The second book in this series, Bruja Born, focuses on Alex's sister, Lula, and the subsequent novels will continue to build out the intricate world of the Brooklyn brujas. Cheers to a future of YA filled with more Alexes and Lulas!
The Sixth World Series by Rebecca Roanhorse
If you've been dreaming of a book where an Indigenous woman is both supernatural monster slayer and complicated heroine, then Maggie Hoskie, star of the Trail of Lightning and Storm of Locusts books is your lady. Described by her closest and newest friends as a solid bitch, she is no one to be played with. Rebecca Roanhorse delivers a post-apocalyptic world centered around Navajo traditions and folklore, pulsing with danger, double-crossing, redemption, and stunning magic. I just finished up the second book, Storm of Locusts, and I am praying with all my might that the world gets a third installment of the broody, badass Maggie Hoskie.
The Astonishing Color of After by Emily X.R. Pan
Written by Taiwanese American writer Emily X.R. Pan, The Astonishing Color of After walks the sometimes inscrutable line between fantasy and magical realism. Her protagonist, Leigh Chen Sanders, who is half Taiwanese and half white, is convinced that her mother, who recently died by suicide, has turned into a bird. So begins a journey to Taiwan to meet her grandparents and find the bird that is her mother. It's an unlikely story with an even less likely YA protagonist, woven with gorgeous threads of the ordinary and the fantastic.
Dread Nation by Justina Ireland
The world is a post–Civil War America overrun with zombies. Jane McKee is our protagonist, a Black (Negro) woman training to be a highly trained Attendant, protecting the children of the American elite from the undead threat. But Jane gets caught up in a political reality out of her control and she's suddenly fighting for her life against the living and the undead. Remember when that horrible Confederate HBO show was almost a thing? Well, Justina Ireland's Dread Nation delivers a fresh, startling fantasy novel that is the kind of alternate American past we actually want to read about. I can't wait to see what she dreams up next!