#

Book Fetish

Bookish things for those with a fetish for books. Follow us on Pinterest for even more goodness.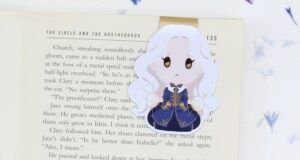 Grishaverse Goodies for SHADOW AND BONE Fans
June 4, 2021
Whether you are a new fan or have been rereading SHADOW AND BONE and SIX OF CROWS for years, you'll love these Grishaverse goodies!