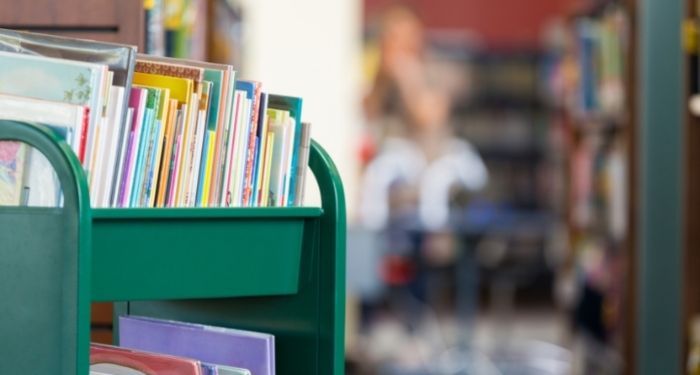 News
374 Books Flagged to Potentially Be Banned by Iowa School District
This content contains affiliate links. When you buy through these links, we may earn an affiliate commission.
A new law in Iowa, SF 496, prohibits teaching about gender identity or sexual orientation to students from kindergarten to sixth grade. And now, a list obtained by The Des Moines Register shows what it could mean for schools. The list has 374 books that are thought to violate SF 496, and teachers have been told to remove them.
The list includes some commonly banned books, but also picture books and other books that have been apart of library collections for decades. Among the potentially banned are: Ulysses, The Catcher in the Rye, The Color Purple, Sharice's Big Voice: A Native Kid Becomes a Congresswoman, Mayor Pete: The Story of Pete Buttigieg, Heartstopper, and others.
Despite being told to remove the books, school officials don't know how to follow SF 496 otherwise, and it's not entirely apparent which books qualify to be removed under it.
Jennifer Konfrst, the democratic Iowa House Majority Leader, said the bill "was passed for political headlines instead of students' best interest." She also made the point that the time spent on trying to interpret the bill is time that could be better spent on getting ready for a new school year.
Find more news and stories of interest from the book world in Breaking in Books.