Critical Linking for April 1st, 2015
Unfortunately, most people don't read. Sometimes, people do want to read—they've got a book at home sitting on the shelf that they fancy—but can never seem to find the time. Well my friends, this post is for you.
Of these 10 Simple Ways to Guarantee More Reading Time, I think #6 is the most effective.
____________________
The contract between "Big Five" book publisher HarperCollins and Amazon is about to expire and HarperCollins is refusing to sign an agreement with the new terms that Amazon is asking, a source with knowledge of the situation tells Business Insider.
With GO SET A WATCHMAN coming, HC has a big bargaining chip. They also have their own retail website and their business is sound. If they want to fight, now would be a good time.
____________________
Released to mark Penguin Books' 80th birthday, the pocket-sized, 80p-a-pop Little Black Classics have been a hit, selling 70,545 copies in the first week of publication.
Not bad for a bunch of stuff you could probably find for free online.
___________________
The Girl on The Train by Paula Hawkins (Riverhead) continues its reign as the nation's #1 bestselling book – topping New York Times bestseller lists for a 9th straight week: #1 on the hardcover fiction, eBook fiction and combined print & eBook bestseller lists for the week of March 29th.  The Girl on The Train is now the fastest-selling adult hardcover fiction debut ever. 
Fastest selling adult hardcover debut is really quite something.
____________________
We run a pretty sweet little bookish Instagram account, if we do say so ourselves (and we do). Come check it out.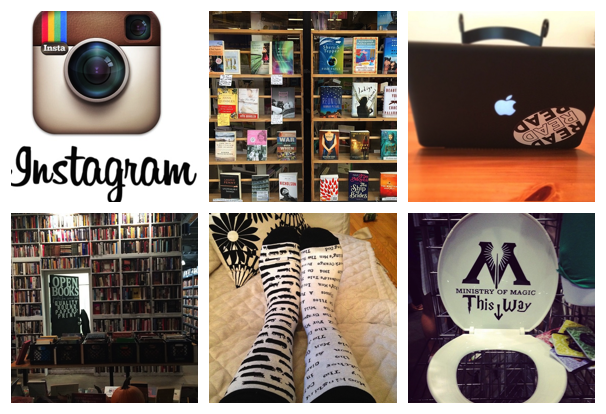 By signing up you agree to our Terms of Service
We are giving away a stack of 11 of our favorite Beach Reads for Summer 2018!
Go here to enter for a chance to win
, or just click on the image below. Good luck!