Critical Linking: November 26th, 2014
Find Your Literary Love Match
I got Esmerelda from The Hunchback of Notre Dame, which….somehow makes sense. Who did you get?
____________________
The children's author, whose triumph at the National Book awards was marred by a racist gaffe, on swimming against the tide in a white industry and how her own story is entwined with that of America.
Great profile of Jacqueline Woodson.
____________________
While waiting, the committee members looked over photos of previous judges. One photo showed the African American poet Gwendolyn Brooks. "Who's the coon?" Stevens asked. The other committee members were too shocked to respond, so Stevens asked again, "I know you don't like to hear people call a lady a coon, but who is it?"
Racism and literary awards have a long history.
____________________
No evidence of e-book lending leading to buying. There has been extremely low take up of the opportunity to buy the borrowed e-book through use of the "click to purchase" facility.
The increase in e-lending is not leading to a decrease in physical lending. The participating libraries do not appear to have seen a decline in footfall or in the lending of physical books.
Interesting data out of the UK about e-lending and library habits.
____________________
We run a pretty sweet little bookish Instagram account, if we do say so ourselves (and we do). Come check it out.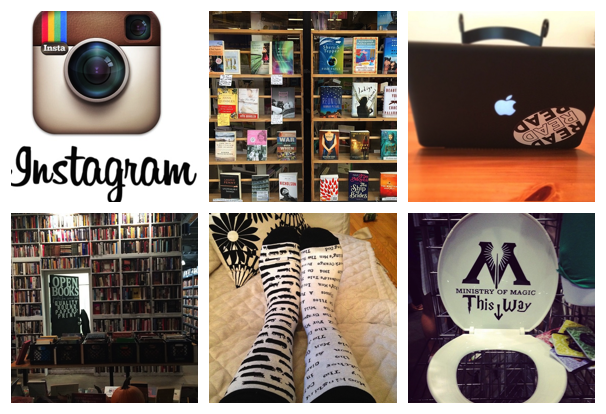 By signing up you agree to our Terms of Service
In a book lover's life, there's nothing as magical as a perfect, surprising recommendation from someone who just
gets
you. But finding those people can be tough! That's where
TBR
comes in. Go here to find out more, or just click the image below: