Critical Linking: September 11th, 2014
With hardcover sales in long-term decline, the biggest names in fiction are relying on e-books and entrepreneurial hustle to keep their earnings on the rise.
Good gravy. James Patterson makes more than 3 times as much as the #2 author on this list of the 13 highest paid authors.
__________________________
But the very characteristics that make the distributed Net so powerful overall also make it dicey in any given use. Links rot; sources evaporate. The anarchic Web loses some luster every time that something an author meant to share turns out to be a 404-not-found error.
The inertia of print books and libraries, sometimes decried, is actually crucial ballast for the swirling chaos of the internet.
________________________
A group of book-boosting artists from Booklyn Artists Alliance — spelled with no "r" as a play on words — is suing the new mobile-library nonprofit Booklyn Shuttle for snatching its hip identity, according to a suit filed in Brooklyn federal court last Thursday.
Seriously, a lawsuit? By an artists' collective against a library non-profit? A curse on both their houses.
_______________________
Amazon can both minimize the impact of thoughtless reviewing and simultaneously make the entire Amazon browsing experience better for all. You see, each reviewer has a rating. A "helpful" rating. And if someone is sufficiently helpless or useless — as many attackers tend to be — the "helpful" rating of their account can drop to 20% or lower. I propose Amazon begin to use this helpful data in calculating ratings. Giving more weight to the reviews of those most helpful. Allowing the opinion — and stars — of one helpful reviewer, for example, to cancel out five thoughtless trolls.
Hmmmm. I think I like it.
____________________________
Did you know that Book Riot has a YouTube channel? We do. It's new and we are having fun with it. Check it out here.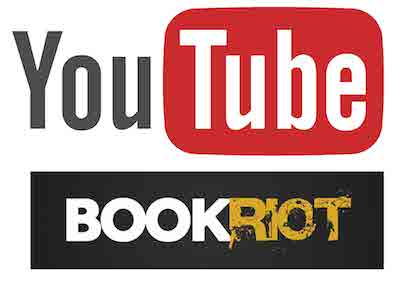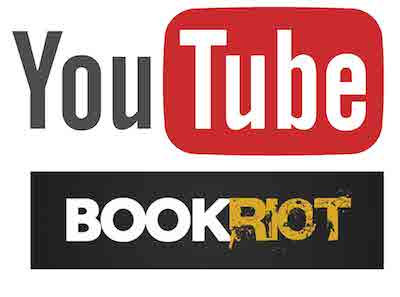 By signing up you agree to our Terms of Service
We have 10 copies of
A Gentleman in Moscow
by Amor Towles to give away to Book Riot readers!
Go here to enter for a chance to win
, or just click the image below. Good luck!