Critical Linking: June 1, 2014
"So when I saw this big vehicle on the side of the road, and it was filled with books, I immediately stepped back," she says. "Fortunately the staff member saw me, kind of waved me in, and said, 'These are books, and you can take one home. You have to bring it back in two weeks, but you can take them home and read them.' "
Here's a heartwarming story about how books changed a young migrant worker's life.
____________________
But all the enthusiasm raises some obvious questions: If Reading Rainbow is so epically popular, then why was the show cancelled to begin with? And now that it's coming back — as a for-profit company, not a charity — is it really the best vehicle for teaching literacy to "millions of children"?
Who didn't see the backlash to the incredibly successful Reading Rainbow Kickstarter coming? Still failing to see how anyone loses out with this project, especially now that there's even more support and an opportunity for an even broader reach.
____________________
I was always surprised there were not more books that dealt with adoption, since people like to think that it's something that is fraught with drama (people like to exaggerate what they don't understand), and nothing works better in a book than drama. Another reason there should be books about adoption is because adoption customs and laws have changed SO MUCH in the two and a half decades since I was adopted. More domestic adoptions are open now than were in the 1970s, 1980s, or even the 1990s. Laws about who can search for whom and when change every five minutes and vary from state to state. Record keeping changes. Cultural taboos change.
A really fascinating post about adoption in YA literature, about what's out there and what isn't out there. It's particularly interesting to see these books paired up by theme.
____________________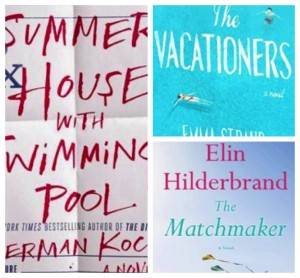 The New York Post teamed up with a few bookstores, as well as Amazon, to create your 29 Best Books of the Summer list.
By signing up you agree to our Terms of Service
Enter to win
$250 to spend at Barnes and Noble!