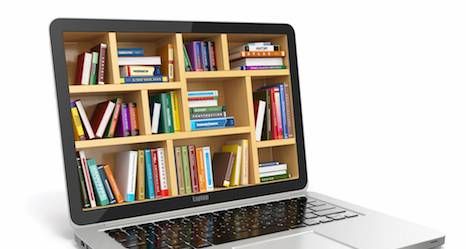 If you're here, you already know that your reading life doesn't have to stay in between the pages. From authors to agents to bookish pets, there are plenty of literary people online. And, following your favorite authors online will absolutely help you find more book recommendations than you could ever use or, as Ashlie suggests, could even make you a better reader.
So whether you hang out on tumblr, or Facebook, or Instagram, we've got a few recommendations for where you can find your favorite authors online. Over 100 actually. You ready to start clicking and liking and following and snapping and pinning?
With appearances from Junot Díaz and Amy Tan
Featuring Ellen Oh and Zoraida Córdova
With 27 authors including Rainbow Rowell and Neil Gaiman
With over 30 authors including Eloisa James and Veronica Roth
With poems from Rupi Kaur and Austin Kleon
Because you'll get to see work like this from Mahmud Asrar
Featuring 23 authors including Emma Straub and Elizabeth Gilbert.
Phew. And, really this is just the tip of the iceberg because of course, there's always more bookish goodness from agents, publishers, bookstores, book groups, book fanatics, bookish cats, and more.
Who are your favorite authors to follow on social media?