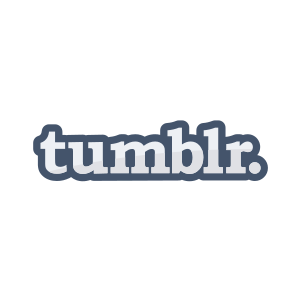 This content contains affiliate links. When you buy through these links, we may earn an affiliate commission.
One of the best things about the internet – apart from the ability to quickly look up "What year did Marty McFly visit in Back to the Future" and other such essential pieces of fact and trivia – is the ability to connect. Specifically, to connect with large groups of people who are weirdly obsessed with the same things you are weirdly obsessed with.
If you happen to be excessively keen on books (and you're reading Book Riot, so it's a safe bet you are) then the Tumblr book world, full of GIFs and recommendations and lots of enthusiastic readers, is for you.
Here are just a few of the best Tumblrs for Bookish Types.
AUTHORS ON TUMBLR:
Rainbow Rowell, author of the New York Times bestseller Eleanor & Park, is as witty and charming online as she is in her novels. She posts news about her books, art made by her fans, and lots of Sherlock/Benedict Cumberbatch GIFs. Also she is downright friendly with her fans, which is lovely.
More Authors on Tumblr:
John Green, Edan Lepucki, Veronica Roth, Emma Straub, Laurie Halse Anderson, Josh Sundquist, Sarah Dessen, Chuck Palahniuk, Gabrielle Zevin, Elliot Holt, Leigh Bardugo, Varian Johnson, Jenny Han, Ted Thompson, Erin Morgenstern, Jen Doll, Neil Gaiman, Meg Cabot, Gayle Forman, Maureen Johnson, E Lockhart, Stephanie Perkins, Jennifer E Smith, Lucy Knisley, Austin Kleon, and Eloisa James.
RANDOM BOOKISHNESS ON TUMBLR:
The awesome Tumblr book club, with lots of author/fan interaction. Books so far have included Laurie Halse Anderson's The Impossible Knife of Memory, Rainbow Rowell's Fangirl, and Edan Lepucki's California.
More Random Bookishness on Tumblr:
Last Night's Reading, Slaughterhouse 90210, Books on the Underground, Go Book Yourself, Epic Reads, Rachel Fershleiser, Subway Book Review, Lego Stories, This is Dedicated, Pretty Books, Bookshelf Porn, New York Public Library, The Lisa Simpson Book Club, Ask Authors Anything, Proofreading Books, Everybody Reading Books, Corpus Libris, Handsome Young Writers, Books are Everywhere, Chicago Public Library, Books of Orange is the New Black, Random House Art Department, Weird Things Customers Say in Bookshops, The Art of Young Adult, and Awesome People Reading.
BOOKSTORES ON TUMBLR:
If you can't make it to Portland to visit the epic Powell's, you can still follow along on their Tumblr, which is full of recommendations & author events & general bookish hijinks.
More Bookstores on Tumblr:
Book People, City Lit Books, Word Bookstores, Books Inc, Twig Bookshop, Wellesley Books, Greenlight Bookstore, Politics & Prose, Kids & Prose, University Bookstore, Unabridged Bookstore, Parnassus Books, Challengers Comics, Barnes & Noble, Strand Books, Housing Works Bookstore, Open Books, Malaprops Bookstore, The Book Loft, Prairie Lights, The Book Table, Literati Bookstore and The Book Cellar.
PUBLISHERS ON TUMBLR:
Good quotes from good books, on the regular.
More Publishers on Tumblr:
Harper Perennial, Riverhead Books, On the Strand, Grand Central Publishing, Hot Key Books, Quirk Books, First Second Books, Crown Publishing, YA Simon, Simon Teen, Doubleday Books, Classic Penguin, Simon Books, Workman Publishing, Boom! Studios, Mulholland Books, Spiegel & Grau, Dey Street Books, Pantheon Books, Simon & Schuster Canada, Europa Editions, Algonquin Books, Gotham Avery, Viking Books, HarperCollins, Touchstone Books, Scribner Books, Katherine Tegan Books, WW Norton, Picador Books, Viking Penguin Books, AA Knopf, Penguin by Design, Little Brown, Vintage Anchor Books, Penguin Press, Penguin Teen, FSG Books, Chronicle Books, Oxford University Press, and Random House.
BOOKISH PUBLICATIONS ON TUMBLR:
Hey ho, did you know Book Riot is on Tumblr?
More Bookish Publications on Tumblr:
The Paris Review, Tumblr Book News, Book Pickings, Tin House, The New Yorker, The Rumpus, Library Journal, NPR Books, LA Time Books, Publishers Weekly, Buzzfeed Books, The Millions, and Bookish.
I started writing Postcards to Authors earlier this year, and Tumblr quickly became one of my favorite online bookish places. I'm always looking for more good Tumblrs to follow (bookish or otherwise) so please do let me know your favorites in the comments.
Happy Tumblr-ing!