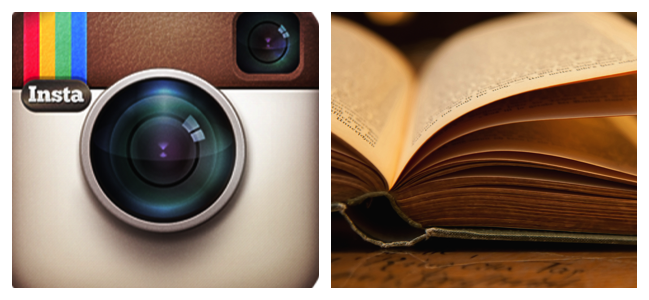 Lists
The Best of Bookish Instagram
Instagram is great. Books are great. Why not put the two of them together?
Here are a whole bunch of great Instagrams to follow if you happen to be of a photographic and bookish persuasion.
AUTHORS ON INSTAGRAM
Veronica Roth, Amy Tan, Erin Morgenstern, Austin Kleon, Jimmy Fallon, Laurie Halse Anderson, Sally Lloyd-Jones, Mindy Kaling, Josh Sundquist, Marie Lu, Jane Mount, Martha Stewart, Jennifer E. Smith, Matt de la Pena, Jen Campbell, Leigh Bardugo, Stephen Fry, Jasper Fforde, Nina Stibbe, John Green, Ina Garten, Emma Straub, Jenny Han, Tahereh Mafi, Elizabeth Gilbert, Elsie Larson, Mireille Guiliano, Questlove, Emily P. Freeman, Bethany Hamilton, BJ Novak, Sarah Dessen, Donald Miller, Ransom Riggs, Morgan Matson, and Eloisa James.
BOOKSTORES ON INSTAGRAM
Literati Bookstore, Strand Bookstore, Parnassus Books, City Lit Books, Open Books, and Book People.
PUBLISHERS ON INSTAGRAM
Riverhead Books, Penguin Classics, Celebra Books, Crown Publishing, Melville House, Penguin Random House, Dutton Books, Penguin USA, Simon Books, Random House Canada, Little, Brown, Swoon Reads, AA Knopf, Random House, The Novl, Penguin UK Books, and Harper Perennial.
RANDOM BOOKISHNESS ON INSTAGRAM

Books are my Bag, Out of Print, Epic Reads, Oyster Books, Last Nights Reading, and Subway Book Review.
BOOK RIOTERS ON INSTAGRAM
And of course, Book Riot is on Instagram, as are a whole bunch of us Book Rioters.
Rebecca Schinsky, Wallace Yovetich, Amanda Nelson, Rincey Abraham, Edd McCracken, Brenna Clarke Gray, Kate Scott, Peter Damien, Kim Ukura, Swapna Krishna, Dana Staves, Jessica Woodbury, Brandi Bailey, Amanda Diehl, Nikki Steele, Kristina Pino, Rachel Smalter Hall, Aram Mrjoian, Johann Thorsson, Kit Steinkellner, Preeti Chhibber, Kelly Jensen, Rachel Manwill, Becky Cole, and Christy Childers.
Want more? Tasha has written this list of Ten Authors and Publishers to Follow on Instagram, and Wallace shares How to Find Your Next Great Read Using Instagram.
And for more social media bookish goodness, see Best Tumblrs for Bookish Types and Best Pinterest Boards for Bookish Types.
Happy reading and Instagraming!
____________________
We also run a pretty sweet little bookish Instagram account, if we do say so ourselves (and we do). Come check it out.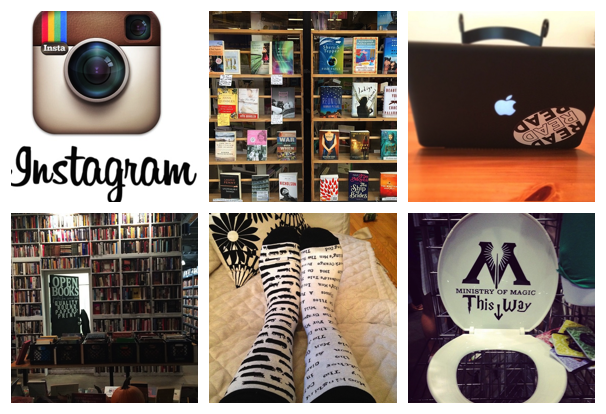 Save