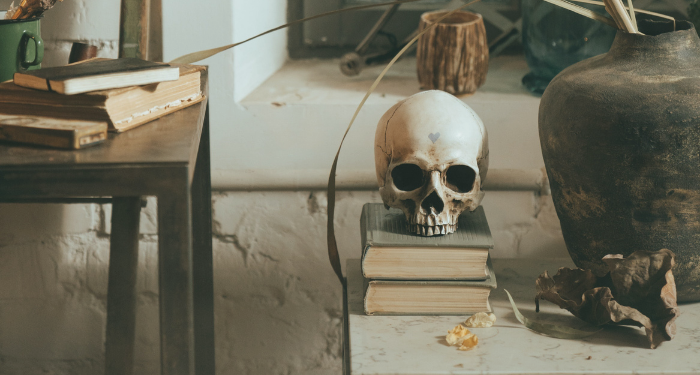 Horror
10 Perfectly Creepy Supernatural Books For Halloween
This content contains affiliate links. When you buy through these links, we may earn an affiliate commission.
Eleven months out of the year, I read only the occasional horror novel, but as soon as October comes around I'm ready for all the creepy books. Don't get me wrong, these books are good reading any time of year, but there's just something about chills and thrills that feel perfectly suited for fall. Witches and hauntings and things that go bump in the night—that's what I want. And trust me when I say, these supernatural books are all you could want and more this Halloween.
In an isolated religious sect where womanhood and witchery are almost one and the same, a young woman born out of wedlock reckons with her past and the curses afflicting her community—that may just be related to her birth. Immanuelle has always been warned of the dangers of the Darkwood. It was her mother's undoing, after all. But when she discovers the stories of the witches in the woods are all too true, she becomes entangled in a deadly attempt to undo the horrors afflicting her community. With the son of the Prophet as her only ally, she seeks answers to her birth and her mother's experiences with the witches. If she does nothing, she'll have to watch her home burn. But doing anything that might align her with witchcraft could lead to death at the pyre.