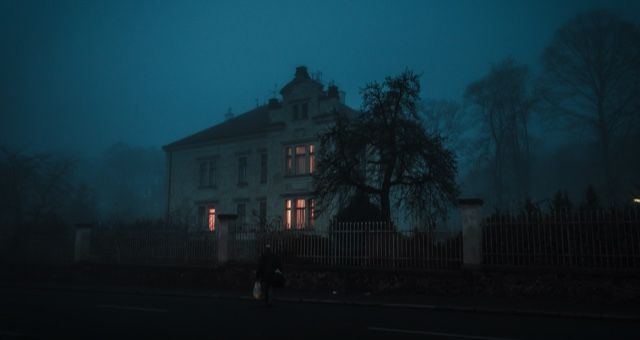 Horror
20 Horror Books by Authors of Color
This content contains affiliate links. When you buy through these links, we may earn an affiliate commission.
One of the benefits of getting into a new genre is being able to curate a diverse and inclusive TBR right from the beginning. When I jumped into horror a few months ago and started compiling a list of titles, I tried to be sure that my list included as many female authors, LGBTQ+ authors, and authors of color as possible. It's an ongoing project, and I'm constantly swapping out titles on my buy list to ensure that I'm not giving preference to white male authors, who still make up a large part of the genre. And of course I still want to read some of horror's "classics" regardless of who wrote them, but prioritizing marginalized authors has led me to some fantastic sounding horror books by authors of color, especially Black horror authors.
So on the off chance that some of you are either long-time horror fans looking to diversify your reading, or new horror readers who want to get your horror reading off on the right foot, I decided to pull some of the titles I'm most excited about together in a separate list just for you! These are all TBR books I haven't had the chance to read yet, so I'll give you a few sentences about the book itself as well as a bit about why I'm interested in that particular book.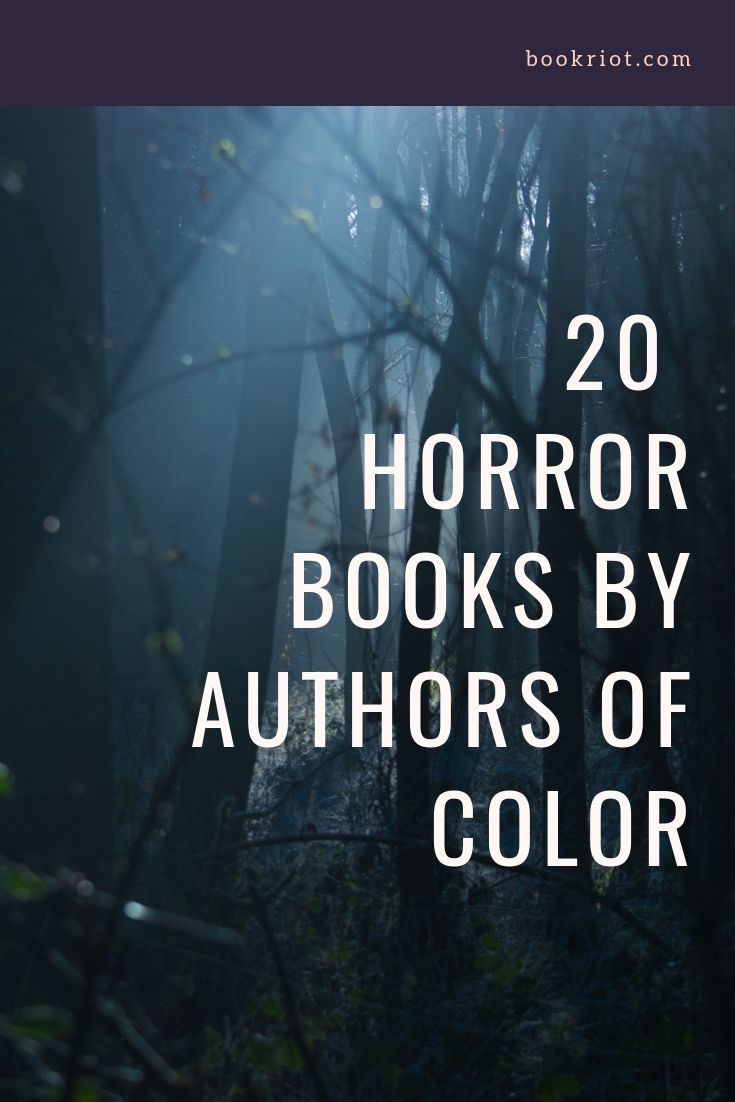 Horror Books By Authors of Color
When it came to a picking a Tananarive Due book for this list, I had a lot of good options. But I chose The Good House because it offered me the sort of horror catnip that I can't refuse: a Very Significant House. So no, that's not a formal literary term, but basically a VSH is a house that is more than just four walls and a door. A VSH is a repository for secrets and sometimes for ghosts. It's alive, figuratively and literally. It's a character in its own right, and sometimes a villain. I don't know if the house is evil in Due's book, or if there's just something evil in the house. Either way, I'm excited to find out what happens when protagonist Angela Toussaint returns to the house where her son died, in hopes of discovering the truth about his death. A house that used to be so beloved that the townspeople called it The Good House.
Bonus: If you get the chance you should check out the documentary, Horror Noire on Shudder. It's about the history of Black horror authors and Black horror in general, and Tananarive Due is one of the speakers.
Guilty reader confession: This book has been recommended to me more than once and I still have not read it, because I am a muppet. I hereby declare that I'm going to read it this time, because everything about Certain Dark Things just screams "you're going to love this book." Legitimately scary vampires? Yes please. Domingo is living on the streets of Mexico City, doing his best to get by, when he crosses paths with a vampire. Atl (said vampire and the descendant of Aztec blood drinkers) is on the run from a rival vampire clan and needs, basically, a lunchbox for her escape to South America. Then you have Ana, the poor cop just trying to follow the bodies when she winds up in the middle of a vampire gang turf war.
Li Lan, daughter of an impoverished but otherwise genteel family in colonial Malaya, has been offered a position as a ghost bride. The wealthy, powerful Lim family have lost their only son under very suspect circumstances, and now they seek a bride for him in hopes of placating his restless spirit. In return, Li Lan would receive a home, and financial security, for the rest of her days. But from the start things go awry. Lin finds herself split between the living world of her days, where she is falling for the Lims' new (very much alive) heir Tian Bai, and her nights spent within the parallel world of the Chinese afterlife, full of ghost cities and vengeful spirits. I love ghost stories of every form, and I particularly love the idea of Li Lan haunted by two men, one living and one dead, as she tries to navigate family secrets and the "monstrous bureaucracy" of the afterlife.
Bonus: And hey hey hey there, it's getting a Netflix adaptation. Which is super awesome because I was just thinking earlier that I needed a similar plot as a film or TV show.
It was a toss up whether I would add The Ballad of Black Tom to this list or LaValle's equally creepy (so I've heard) The Changeling. (See how I managed to sneak them both on anyway?) But I had a deep abiding love of Lovecraftian Horror, and as this is a retelling of "The Horror at Red Hook" it won out over its faerie-centric sibling. Tommy Tester is a hustler in the guise of a street musician, selling dangerous magical items to people desperate for magic who can pay the going rate. But he gets in over his head when he's sent to deliver a magic book to a recluse in Queens and finds out that the little magics he's been peddling are just a puddle compared to the real thing.
The Graveyard Apartment by Mariko Koike (Translated by Deborah Boliver Boehm)
Another haunted house, Jessica? Well no, technically this one is an apartment…building. An apartment building next to a graveyard, reputedly full of unspeakable horrors. Fun right? The Graveyard Apartment was actually first published in 1986, and has clearly stood the test of time given that it was just re-translated and released in 2016 by Thomas Dunne Books. A young couple with a dark secret move into a new apartment building with their daughter. The other tenants begin to move out one by one as terrors plague the building, until only the couple is left alone with whatever is lurking in the building basement. I have a feeling I will be 110% concerned by the end of this that I live above the basement of my apartment building. Yup. Yup.
So by now you might be catching on that a lot of these are going to be about weird houses. I didn't plan it that way, but I'm not changing it either. Plus I've heard that White is for Witching is deliciously gothic and that's a guaranteed yes from me. Three family members, twins Miranda and Eliot and their father Luc, mourn the death of mother and wife Lily. Whether by the intensity of their grief, or by its own strange nature, the house that surrounds them is a creepy, crumbling, increasingly confusing labyrinth of rooms and unnatural occurrences. Miranda, who has recently developed a desire to eat chalk, is the only one who seems to be attuned to the spirits of the women that once lived in the house and who still exists inside its very walls. And then one night, she disappears.
I actually own this one already! Jones has several novels that would be awesome additions to any diverse horror reading list, but since I already own a copy of this one (courtesy of the Night Worms' "Final Girl" subscription box) and am really looking forward to this one, I chose The Last Final Girl. Everyone knows that a "final girl" is the last person standing at the end of a slasher movie/show. Lindsay is a final girl, having survived a sadistic murderer in a Michael Jackson mask, but the so-called "Billie Jean" killer isn't finished, and it turns out neither is Lindsay. What I've heard is that The Last Final Girl is a love letter to the slasher sub-genre full of pop culture references, so that's what I have my fingers crossed for!
Now You're One of Us by Asa Nonami (Translated by Michael Volek & Mitsuko Volek)
Once I saw this described as a cross between Daphne Du Maurier's Rebecca and Ira Levin's Rosemary's Baby, I knew I had to add it to the list. I still really want to read Nonami's Bødy, which is her collection of short fiction, but spooky family dynamics are not something I can turn down. Noriko is a new bride who has just married into her new husband's large family, the Shitos. The synopsis warns that every family has its idiosyncrasies, but Noriko's new family may be more unusual than most. When an encounter with a merchant who rents property from the Shitos is shortly followed by the man's death, Noriko is forced to question just what what sort of family she has married into.
The Children (Los Niños) by Carolina Sanín (Translated by Nick Caistor)
I was pleased to be able to find so many translated horror books by authors of color to include on this list. This title in particular from Colombian author Carolina Sanín I have read really good things about. The Children, as if you couldn't guess from the title, is definitely one for the "scary children" folder, though it is also described as a tender, emotional novel about loneliness, isolation, compassion, and neglect. Outside her local supermarket, a beggar offers Laura Romero a child. Not long after that she finds a young boy on the pavement outside her apartment. His name is Fidel, and he seems to have come from nowhere.
Fledgling by Octavia E. Butler
Obviously you can't go wrong with Octavia Butler, and since Fledgling, her most horror-esque novel, is one I haven't read yet, I'm including it here. The protagonist is a 53-year-old vampire trapped in the body of a young girl. More specifically, she is a member of a vampiric race called the Ina, which lives symbiotically with the human race. She has lost her memory and all trace of her past life, but even as she attempts to recover her identity she is forced to contend with those who stole her life and who still want her dead.
More ghosts! All the ghosts. Described as "A lyrical imagining of what happens when a Chinese ghost story comes true," Water Ghosts takes place in a small Chinese farming town in Locke, California, 1928. The synopsis is intentionally vague, all we know is that three women walk into the village, two unknown and one a long-lost member of the village. Where have they been? Who are the two unknown women and what is the frightening power they possess? Guess I'll have to find out!
Beloved by Toni Morrison
Someone's probably going to argue with me about this one, but Beloved has always been introduced to me as a horror story. And if I was on the fence about that classification, this piece from Tor about Beloved as an unclaimed horror novel would be more than enough to convince me. It's 1837. Sethe is no longer a slave, but neither is she free. Her memories of her terrible past keep her trapped as surely as the ghost of the dead child who haunts her home. As Grady Hendrix points out in the Tor article, ghost stories are about the past. And whether Sethe's ghost is a real ghost, or a living person who knows all of Sethe's secrets, at the end it its Sethe's own past that truly haunts her.
Frankenstein in Baghdad by Ahmed Saadawi (Translated by Jonathan Wright)
I've seen this book identified as both a horror novel and not a horror novel. But this modern retelling of Frankenstein, set in U.S.-occupied Baghdad, is about a man sewing together body parts to make a single corpse. A corpse that then disappears. Then a string of murders across the city is accompanied by rumors of a hideous, bullet-proof creature. Hadi, who was only stitching body parts together into corpses to force the government to recognize them as people and give them a decent burial, realizes that he has, in fact, created a person. A monster that feeds on human flesh. So yeah I'd say it's definitely a horror novel.
Voudu, zombies, and Carnival; race and sexuality. "Delirious Humor." Originally published in 1988, Depestre's Hadriana in All My Dreams takes place during Carnival in 1938. Hadriana, a young french woman, is getting married to a Haitian boy from a prominent family when she suddenly collapses at the altar and is transformed into a zombie. Because what is a horror fiction list without at least one zombie. Where the novel goes after Hadriana's collapse, I don't know yet, but I am definitely looking forward to finding out.
Did you think you were going to get out of this without an evil circus book and/or a creepy clown cover? Oh no. I suffer. You suffer. Creepy clowns for everyone. Now, technically, Wonderland is billed as a thriller, but we all know how fine the line between thriller and horror can be, and anything that involves a Clown Museum, a collection of antique porcelain dolls *shudder*, and creepy wax figures, is definitely tip-toeing in to Horrorland. Vanessa Castro would probably agree. It's only her first day as deputy police chief of Seaside when bodies start dropping at Wonderland (aka the carnival of all my childhood fears). First it's a dead homeless man left to rot in the middle of the midway. Then a teenage employee goes missing, and they're not the first missing person in Wonderland's dark, twisty history. Don't forget your popcorn.
Horror Books by Authors of Color: Short Story Collections
Coyote Songs ended up on my horror buy list because it was a nominee for the 2018 Bram Stoker Award for Superior Achievement in a Fiction Collection, and if you're looking for new horror titles to check out that nominee list is going to be your best friend. Though technically a collection of short stories, all of the stories in Coyote Songs are pieces of a single whole meant to paint a picture of "those caught up in a violent struggle to save the soul of the American southwest."
This second collection of short stories comes from Argentinian author Mariana Enriquez, who "brings contemporary Argentina to vibrant life as a place where shocking inequality, violence, and corruption are the law of the land, while military dictatorship and legions of desaparecidos loom large in the collective memory." I've never read a book by an Argentinian author before, and getting to experience writing from a new culture is always a plus. That, and I saw Things We Lost In the Fire compared to the work of Shirley Jackson multiple times, which was an instant selling point for me.
There are 15 stories in Hopkinson's Skin Folk, a collection of stories largely inspired by Caribbean folklore. I added Skin Folk to the list for a number of reasons. For one, I love folklore retellings, especially those that introduce me to the folklore of other cultures. Two, the stunning cover caught my eye, but not just because it's beautiful. I think I may have read a story from this collection for a class once, though I can't remember what class or which story. But I'm almost positive I remember that cover. Plus one of the stories, "The Glass Bottle Trick," is apparently a Bluebeard retelling, so I'm definitely looking forward to that one, whether it's the story I'm looking for or not!
Ogawa's Revenge is a collection of stories that all feature characters who are leading their own, separate, desperate lives, but find their fates converging upon a single dark point. The collection has what Ryan Daley at Bloody Disgusting referred to as "cumulative power". Unlike other short story collections on this list, you really should read the stories in Revenge in order if you want to experience the full effect of Ogawa's work. I'm looking forward to the chance to familiarize myself with Japanese Gothic, of which Ogawa is said to be a master. I'm familiar with British Gothic, American Gothic, and even with a bit of Tasmanian Gothic, but this will be my first time reading a work of Japanese Gothic literature. Since its mutability is one of the things I love most about the gothic, I'll be interested to see what shape it takes in Ogawa's hands.
This collection was everywhere when I was looking for horror books by authors of color, and I have heard nothing but good things. Burke's Let's Play White is a discussion of race, privilege, death, despair, hope, and choice, and the synopsis says it best: "Gritty and sublime, the stories of Let's Play White feature real people facing the worlds they're given, bringing out the best and the worst of what it means to be human." I've seen Burke's work in Let's Play White compared to the work of Butler, Morrison, Jackson, and LaValle, so I'm really looking forward to this collection.
---
Looking for more horror books by authors of color to add to your own list? Check out these other posts:
Horror: It's Not All White Dudes
6 Creepy Stories by WOC You Can Read Right Now
A Beginner's Guide to Japanese Horror