Horror
11 Great Gothic Horror Movies for October
This content contains affiliate links. When you buy through these links, we may earn an affiliate commission.
I recently saw the new movie adaptation of We Have Always Lived in the Castle by Shirley Jackson, which is my favorite book and now one of my favorite movies. Since distribution has not yet been announced (and The Little Stranger came and went in theaters and is not yet widely available), I have rounded up this list of 11 great gothic horror movies for your viewing pleasure.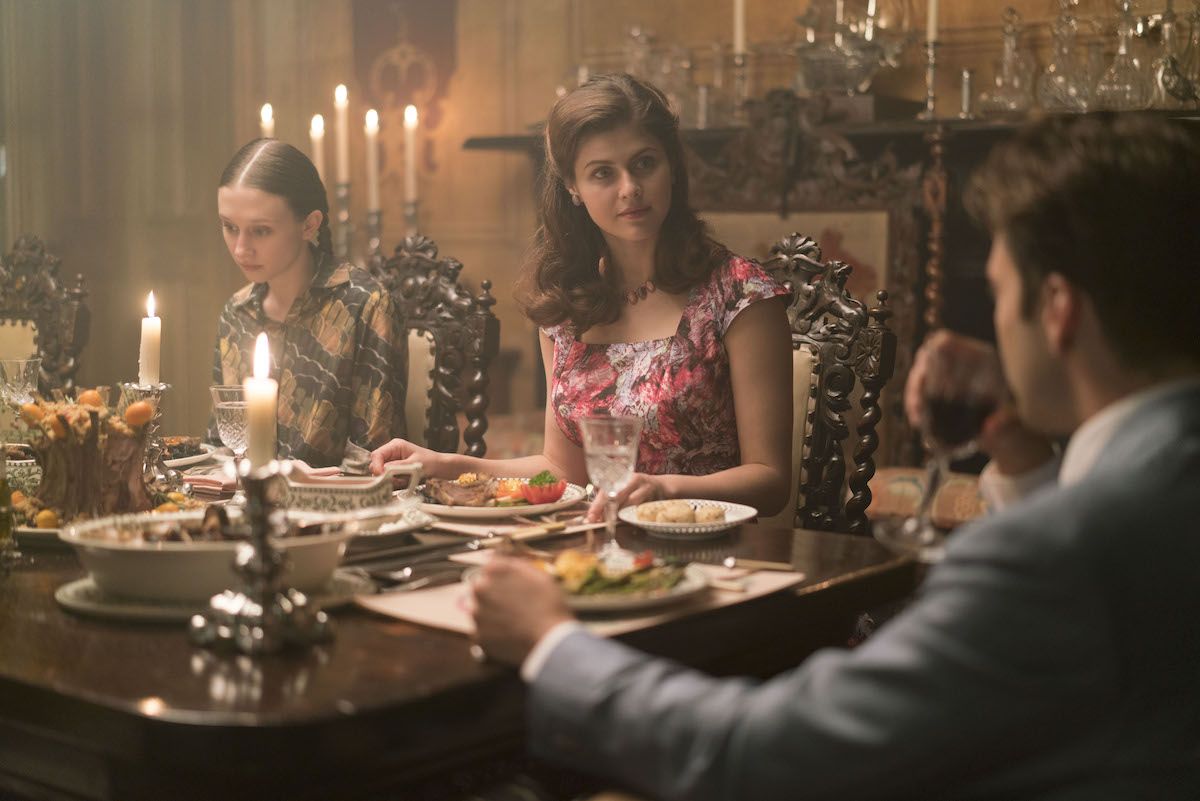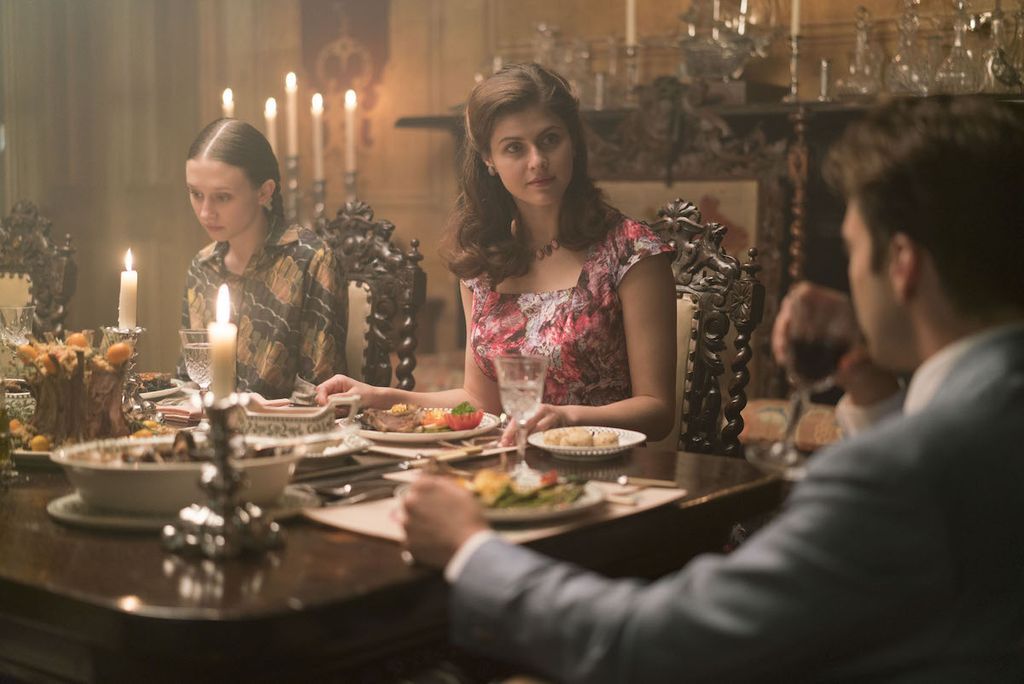 Many of the great classic gothic novels have been adapted for the screen, and there have been a few original motion pictures that absolutely feel like they should be a book. Collected here are 10 of the very best movies (and TV series) to watch this month for their chillingly creepy atmosphere.
I am not including any of the many adaptations of Frankenstein or Dracula, because you should obviously watch all of them. (Okay, okay, my favorites are Son of Frankenstein, which has almost the exact same storyline as Young Frankenstein but less of the comedy, and Bram Stoker's Dracula, which is very bad but so pretty.)
Gothic Movies Based on Books
House of Usher, d. Roger Corman
Based, of course, on the short story The Fall of the House of Usher by Edgar Allan Poe, this is one of Corman's many wonderful adaptations starring the internet's boyfriend Vincent Price. My runner-up choice here would be The Haunted Palace, which pretends to be a Poe adaptation but is really a Lovecraft adaptation. BONUS: Reading Pathways: Edgar Allan Poe
Jane Eyre, d. Cary Fukanaga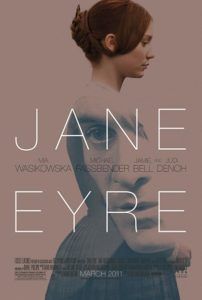 There have been many marvelous adaptations of Jane Eyre by Charlotte Brontë (and many terrible ones as well) but I am partial to the mood and visuals in this 2011 film, in which it would not have felt at all out of place to learn that Rochester was a werewolf.
NB: the 2006 miniseries starring Ruth Wilson and directed by Susanna White is on Amazon Prime if you desire a more faithful adaptation.
Let The Right One In, d. Tomas Alfredson
Based on Let The Right One In by John Ajvide Lindqvist, this Swedish movie is about a young boy who is bullied at school and befriends a neighbor girl who is a vampire.
The Moth Diaries, D. Mary Harron
Based on The Moth Diaries by Rachel Klein, this is a boarding school gothic horror about girls' friendships. I watched this very recently and was absolutely blown away by it. (Content warning for depictions of suicide.)
Rebecca, d. Alfred Hitchcock
Alfred Hitchcock's adaptation of Rebecca by Daphne du Maurier is basically perfect and is one of two Hitchcock films that I cite when arguing that he was neither a noir director nor a horror director (the other is Psycho, which is a caper movie turned psychological thriller). Mrs. Danvers will haunt your dreams and burn your castle down.
Original Gothic Movies
Crimson Peak, d. Guillermo del Toro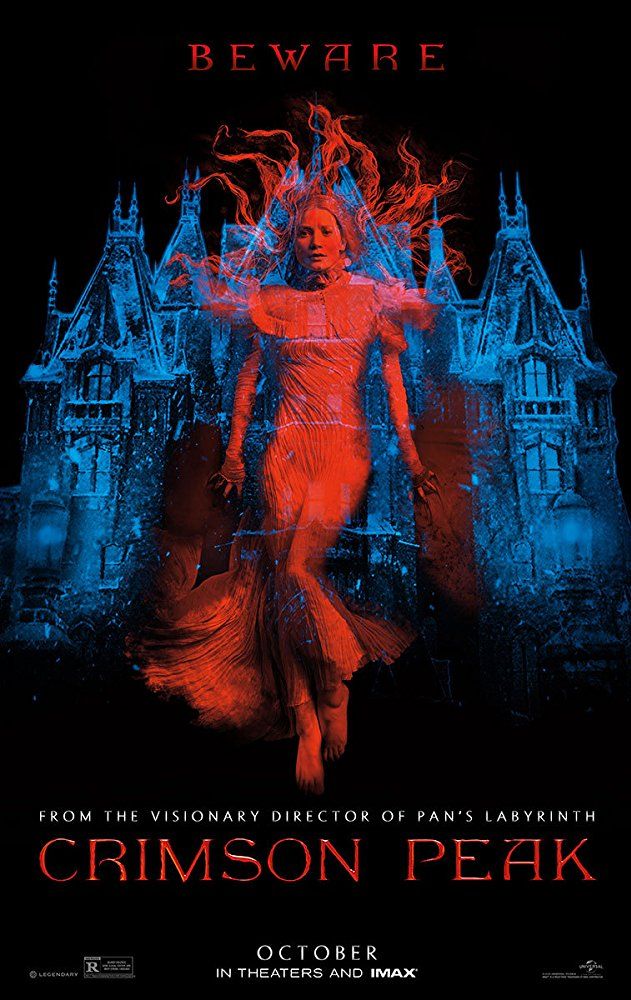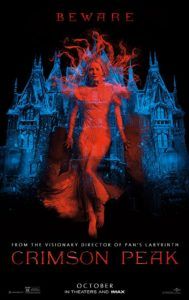 I will forever be mad that this movie was marketed so poorly. I saw a trailer for it in the theater and it looked absolutely terrible. I finally saw it fairly recently and it is basically perfect. Although it is not based on a book, there is a novelization: Crimson Peak by Nancy Holder.
BONUS: 13 Books to Read if You Loved Crimson Peak and We Need More Gothic Comics (Hello, Crimson Peak!)
I am the Pretty Thing that Lives in the House, d. Oz Perkins
A young nurse moves into a house whose previous owners disappeared and whose present owner is a writer with dementia. Things get weird.
The Others, d. Alejandro Amenábar
Though influenced in part by The Turn of the Screw by Henry James, this movie takes that story's concept of ghosts and the living coexisting and turns it on its head. A++ very atmospheric and frightening in all the right ways.
Gothic TV
Let me say straight off that I do not consider Penny Dreadful a gothic; it is pulp and tbh it is not very good pulp. Don't @ me.
American Gothic
I have not yet watched the 2016 series by this name, which I suspect fits the brief (it is on Amazon Prime so I will get back to you!); no, I refer to the 1995 series, which was extremely spotty in quality but I really super loved at the time. (And it was Sarah Paulson's TV debut!)
The Frankenstein Chronicles
This show is closer in tone to the book than most adaptations, if a little too bleak at times. Sean Bean stars as a river police inspector suffering from both grief and syphilis, investigating what appears to be a conspiracy to steal children, who are then cut up and pieced back together.
Riverdale
This ridiculous show is almost a parody of the gothic, but I love it and I don't care.
BONUS: Classic Monsters of Riverdale
ICYMI
What is Gothic Fiction? (With 14 Book Recommendations!)
"Adaptations Are Interesting Things, Aren't They?" Sarah Waters on THE LITTLE STRANGER Movie
Dark Board Books for the Gothic Toddler