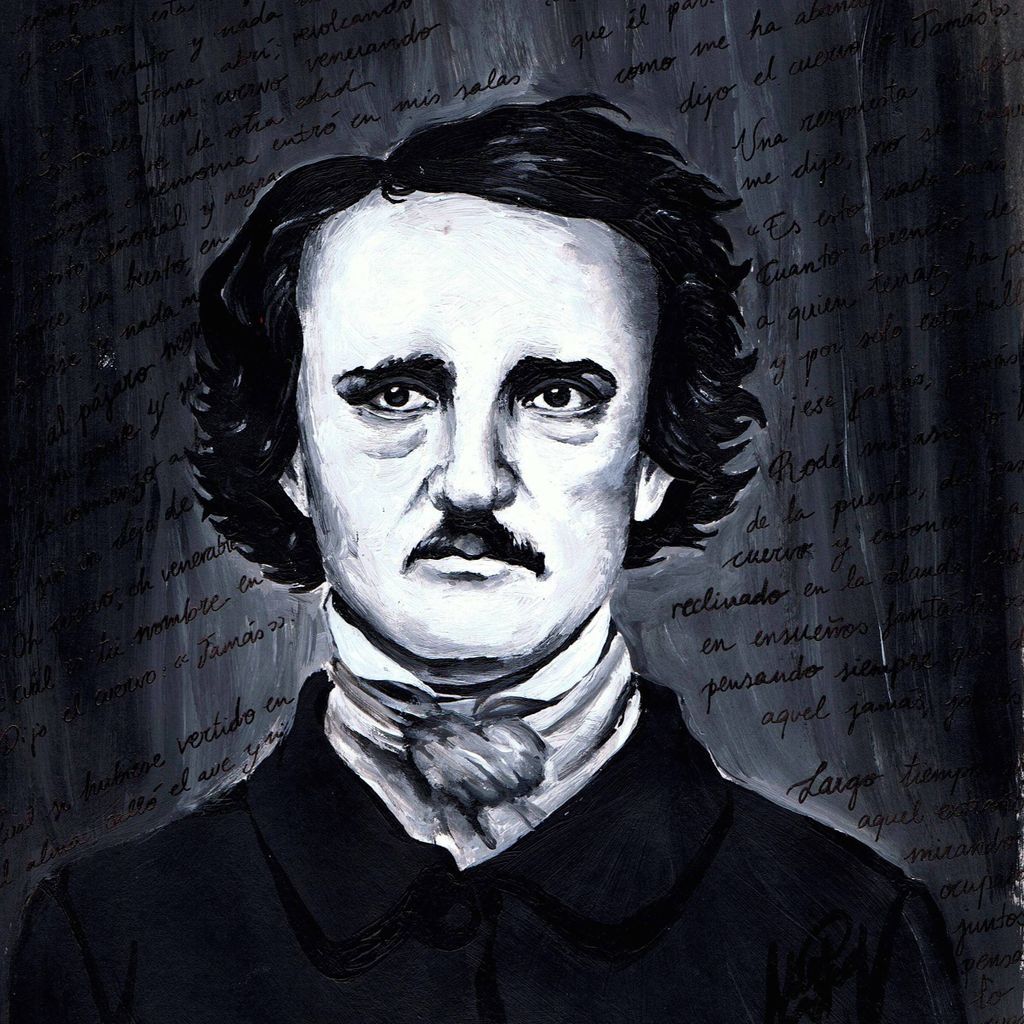 This content contains affiliate links. When you buy through these links, we may earn an affiliate commission.
Edgar Allan Poe (1809-1849) has long been hailed as the creator of the detective fiction genre and celebrated for his macabre contributions to literary Romanticism. Born in Boston, Poe lived a short life fraught with poverty and tragedy–suitable, I suppose, for a romantic. The middle of three children, Poe's father abandoned his family when he was an infant and his mother died of consumption a year later. He was sent to live with John Allan (who gave him his middle name), a Scottish merchant in Richmond, Virginia. At age sixteen, Poe inherited a substantial sum from his guardian's uncle and decided to attend the University of Virginia, then in its infancy, to study languages. Soon Poe gambled away his inheritance and quit school. In need of funds he joined the army and served for two years. During that time he published his first book, a forty-page collection of poems that sold almost no copies. He went on to write a total of seventy poems, sixty-six short stories, nine essays, a novel (he died before a second could be finished), and one poorly received play. His death, in keeping with his work, was somewhat mysterious. In his penultimate chapter, he was found roaming the streets of Baltimore, delirious and wearing another man's clothes.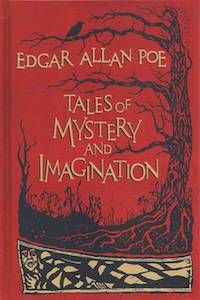 Poe's tales have been published in various anthological arrangements over the centuries. This modern collection contains all of Poe's most famous short stories–"The Pit and the Pendulum," "The Tell-Tale Heart," "The Fall of the House of Usher," "The Masque of the Red Death." It also contains a lot of tales you probably didn't read in grade school, including "The Black Cat," a story about a murderer trying to conceal his crime in the tradition of "A Tell-Tale Heart," and "The Premature Burial," which is as horrifying self-explanatory as it seems. Poe's tales are all very short. My copy, which contains thirty tales, is only four hundred sixty pages. I recommend an illustrated copy, like the Barnes and Noble Leather-bound Classics edition.
The most read of Poe's poems are "The Raven" and "Annabel Lee," the latter likely inspired by his wife, Virginia Eliza Clemm Poe. Other poems include "City in the Sea," a foreboding verse about a city ruled by death, and "The Conqueror Worm," about the inevitability of death.
Tales and Poetry can be purchased together in one volume as The Complete Tales and Poems of Edgar Allan Poe.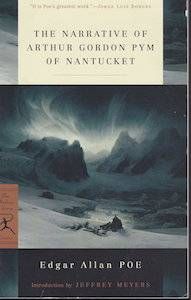 The Narrative of Arthur Gordon Pym is the only novel Poe completed in his lifetime. A grim adventure, the story follows the title character as he stows away on a whaling ship named the Grampus. Many trials ensue, including shipwreck, mutiny, and an unpleasant encounter with cannibals. The book received mixed reviews, but went on to influence the work of Herman Melville and Jules Verne. The Folio Society offers a beautiful slipcased collector's edition of this book.
If you are interested in literary criticism and Poe's views on poetry, another excellent book to read is his essay, "The Poetic Principle," which was written near the end of his life.
Save