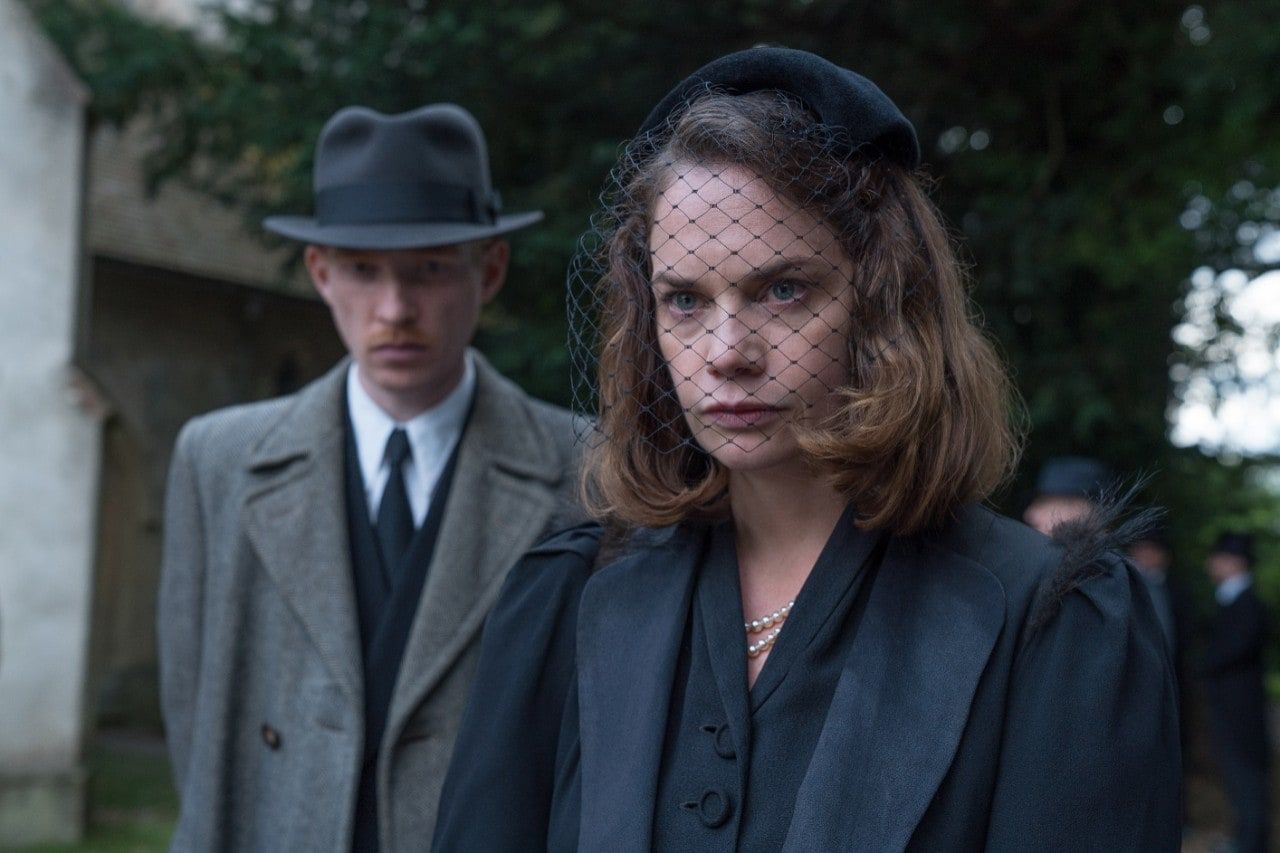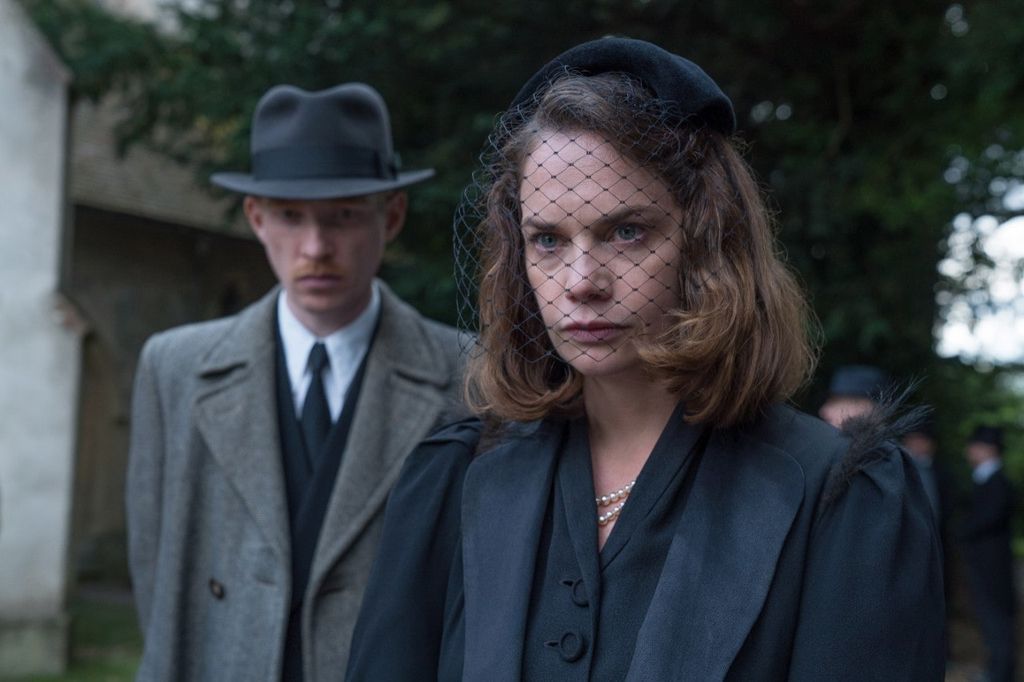 Interviews
"Adaptations Are Interesting Things, Aren't They?" Sarah Waters on THE LITTLE STRANGER Movie
This content contains affiliate links. When you buy through these links, we may earn an affiliate commission.
The film version of The Little Stranger hits theaters this week and I could not be more excited! (True story: I have a quote from the book tattooed on my arm.) Set in England in the 1940s, it follows Dr. Faraday, a country doctor, who is called to a mansion (where his mother worked when he was a child.) What he discovers is the once-prominent family who own the house are now nearly destitute and their home is crumbling – and that something supernatural seems to be living there with them.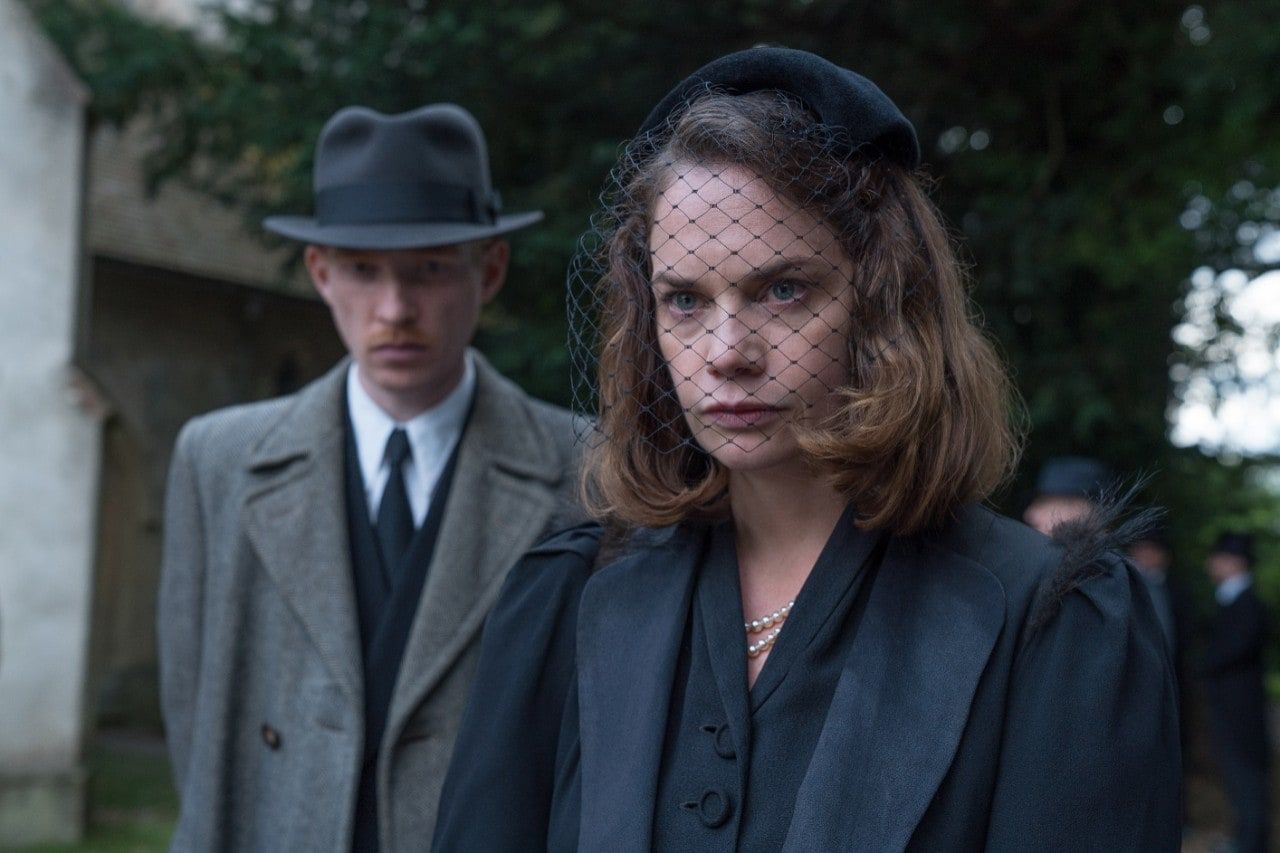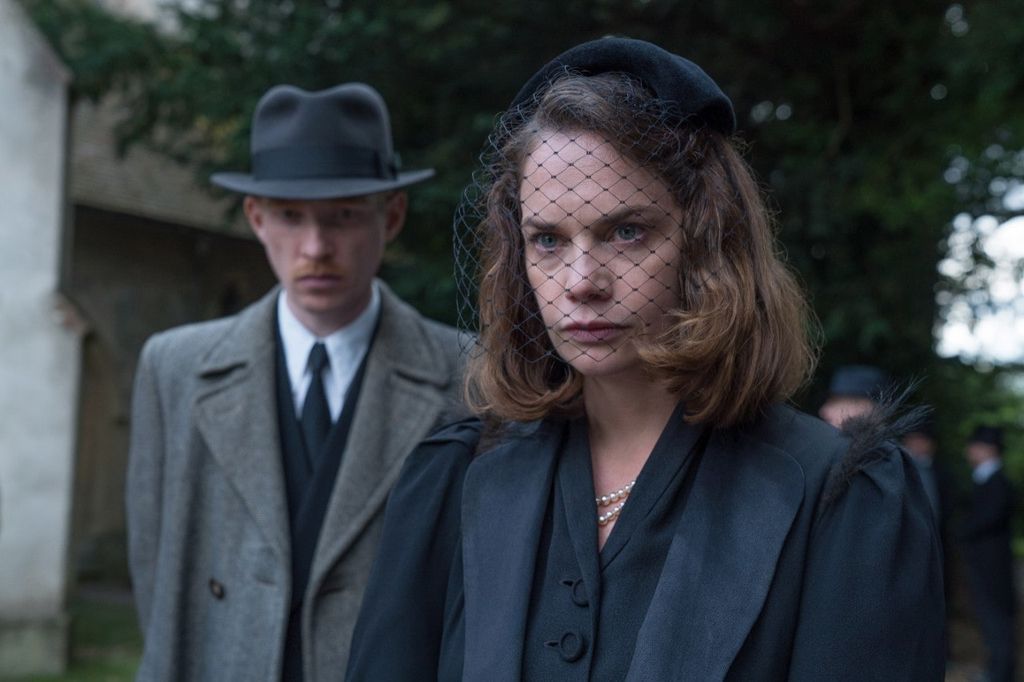 SPOILER: IT'S SO SCARY. And so wonderful! I had the honor this week of asking Sarah Waters a few questions about the film, her favorite adaptations, and what she has coming up next. Check out her interview below and scroll down to watch the trailer!
LH: What is it like seeing your words interpreted for the screen? Is it difficult to let go of the idea you have of them in your head?
SW: I find it exciting, actually. It never really feels like I'm giving the book up; rather, this other thing is created that is sort of, but not quite, the novel – kind of its non-identical twin. I often have a very strong visual sense of a character or a setting, so it can be a surprise to see them brought to life in ways I hadn't quite anticipated. But I find I quickly adjust. And just as often I don't have that strong visual sense – I have a sense, rather, of presence, of personality, of atmosphere. It's more important, for me, that an adaptation gets that right – gets the spirit, rather than the letter, of the book.
LH: I understand you spent a day on the set during the filming of an intense scene. Can you tell us a bit about what that was like?
SW: It was amazing just to see the scale of it all. I visited TV sets when my other books were adapted, and they were impressive enough: all these people bustling about, the whole cast and crew only there because you once happened to write this funny little novel… It's flattering and, at the same time, kind of humbling. But with film, the budget is bigger, the crew is larger, the whole thing is incredibly impressive. For The Little Stranger they had taken over an empty Georgian mansion and dressed room after room in the shabby-grand style of Hundreds Hall, with incredible attention to detail; they had even printed their own wallpaper for one of the rooms. I was set up at a monitor with a pair of earphones, and, yes, watched them filming a rather intense scene – a scene where Dr Faraday has to perform a bit of ad-hoc surgery on an injured child. What struck me, actually, was how like writing the process was: filming take after take, trying this, trying that, changing angle, changing perspective, building it up, getting it right. The big difference, of course, is that as a writer you're on your own, and can work at your own pace. If you're having a bad day you can just go and walk the dog or something. Filming a movie is public, expensive, with a tight deadline, and incredibly highly-charged – all these people right there, needing everyone to get it right at the just same moment. But that does make it exciting.
LH: The cast of The Little Stranger is amazing. So many incredible actors. Can you tell us a little about your thoughts on the cast?
SW: It's really a dream cast, isn't it? I've been a fan of Charlotte Rampling's for years, so it was wonderful to hear that she was going to be involved. Ruth Wilson I'd recently seen give a mesmerising performance on stage as Hedda Gabler, so I was really excited to know that she was playing Caroline. Her performance is fantastic, I think. Domhnall Gleeson I'd only ever seen playing youthful, likeable characters (for example, the guy in Ex Machina), and his character in The Little Stranger, Dr Faraday, is older and slightly sinister, so I was intrigued by that casting – but he's such a brilliant, nuanced performer, and he really 'gets' the doctor, gives him a terrifying surface stillness, yet is able to hint at lots of turmoil and sadness underneath. Will Poulter is terrific, too – and so is Liv Hill, who plays Betty, the servant. She's a real rising star, I think.
LH: There are often a lot of changes when books are adapted for the screen. Are we in for any surprises?
SW: Yes, there always have to be some changes. There are things that work on the page that just won't work on screen – I find that technical side of the adaptation process really fascinating. In the novel of The Little Stranger Dr Faraday never really witnesses anything supernatural himself – the scary incidents are all reported to him, and he then relays them to the reader. But to do that kind of thing in a film would have meant having a lot of cumbersome flashbacks, so just one or two of the early spooky moments have had to be lost. But film has its own resources for generating menace and dread – cinematography, music, a kind of stillness you can't get on the page – and the director, Lenny Abrahamson, makes brilliant use of that kind of thing. So no, I don't think there are any surprises. The film, to me, feels incredibly faithful. If anything it draws something out of the novel that I hadn't really known was there – a sadness, a poignancy. I was really struck by that.
LH: The Little Stranger is the fifth of your novels to be brought to the screen. Are there any plans for an adaptation of The Paying Guests?
SW: There are, yes – for TV rather than film. The script is being worked on at the moment, and it's all rather exciting. But it's still very early days, so I won't say too much in case I jinx it.
LH: Because we're a book site, I have to ask: what is your favorite book-to-film adaptation? And what book would you like to see adapted?
SW: Adaptations are interesting things, aren't they? Sometimes they're so faithful that you end up thinking: what was the point of that? The best, I think, are the ones that stay faithful, yet bring something else to the source – something of the director's, I guess. Don't Look Now is one of those. Also Rosemary's Baby. I adore both those films. But then there's a film like Under the Skin, which is only very loosely based on Michel Faber's book, but takes its central already fascinating premise and does something really extraordinary with it… In terms of a book I'd like to see adapted – well, the nerdy steampunk in me has always longed to see a faithful film version of HG Wells's The War of the Worlds – one, I mean, that kept its homely late-Victorian British setting. Tripods thundering about shooting death-rays at bowler-hatted clerks in Surrey… Hang on, I've just googled this, and it seems the BBC are doing a tv version like that this year! Hooray!
LH: And because I'm a huge fan of your work, I have to ask: are you working on anything now?
SW: Thank you. I am, indeed. I'm about three quarters of the way through a new novel – which, because I'm rather a slow writer, means I still have a year or so to go; but I'm at that rather lovely point where the early muddle is all behind me, the work is on track and the end is in sight, even if still quite far away. I don't want to say too much about it, but it's set in the UK in the early 1950s – not gay like many of my books, but (my other passion) a bit gothic. Not a million miles away from The Little Stranger, in fact, but with a very different setting and cast of characters.
The Little Stranger opens in the U.S. on August 31.