Lists
What Is Gothic Fiction? (With 14 Book Recommendations!)
This content contains affiliate links. When you buy through these links, we may earn an affiliate commission.
Gothic fiction merges deep passions with chill dread. A Gothic story might include grand and decaying architecture, like medieval castles, English manors, or Southern mansions; grim weather, like freezing rain or oppressive heat; ghosts; darkness, with or without candles; mental illness; dungeons, basements, secret passageways, and labyrinths; eroticism; sick or sickly women; passionate and sometimes villainous men; blood; gloomy forests; and of course, the aforementioned sublime emotions and eerie atmosphere.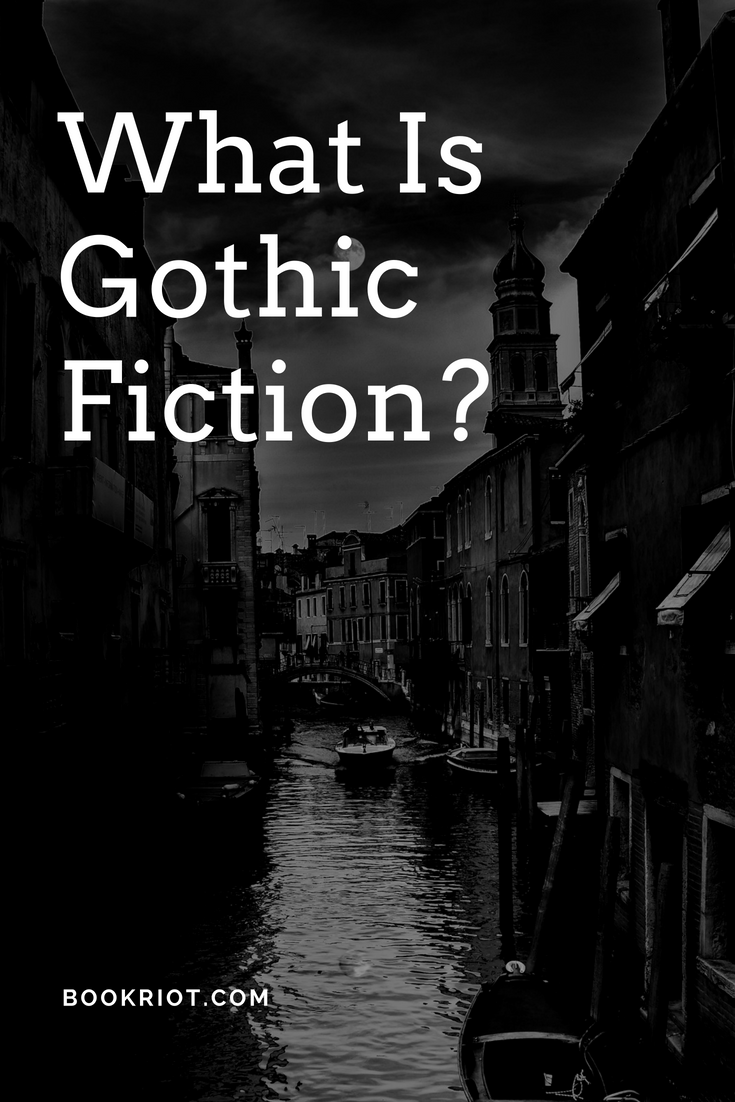 What is gothic fiction?
Gothic fiction has its beginnings in Britain during the latter half of the 18th century. The earlier half had been dominated by essays, treatises, dramas, satires, and realistic fiction that was informed by Enlightenment ideals of reason and progress. Writers and readers of Gothic fiction reveled in what was more mysterious and less pragmatic: the supernatural, the strange, and surging feelings of all kinds.
Though gothic fiction has waxed and waned in popularity over two hundred and fifty years, there are jewels from nearly every decade since the first. Notable sub-genres include Southern Gothic, which features the Southern United States, and Postcolonial Gothic, which features landscapes emerging and recovering from a violent colonial past.
The best Gothic fiction books
Here are fourteen excellent works of Gothic fiction that span two and a half centuries:
This is widely considered to be the first Gothic novel. In it, tender Isabella escapes imprisonment by the evil prince Manfred with the aid of a virtuous and mysterious peasant.
In this frightening and thoughtful novel, a brilliant and misguided scientist uses the secret of reanimating dead matter to build a singular creature. Mary Shelley created the science fiction genre and wrote a classic of the Gothic genre in one decisive stroke.
Most of the Brontes' works are Gothic, but this one is perhaps the most dramatic. Over two generations on a small stretch of the Yorkshire moors, acrimony, revenge, hope, disappointment, and devotion clash to spectacular results.
Fledgling by Octavia E. Butler (2005)
An amnesiac vampire has to find out who she is and who is out to destroy her.
After a gruesome tragedy that killed four family members, the remaining three—Merricat, Constance, and Uncle Julian—live in isolation. That is, until cousin Charles appears.
Beloved by Toni Morrison (1987)
This powerful novel follows Sethe, an escaped slave, who lives with her daughter, mother-in-law, and a strange and compelling young woman named Beloved in Ohio just after the end of the Civil War.
This quintessential Gothic romance, later parodied by Jane Austen in Northanger Abbey, follows heroine Emily St. Aubert as she faces otherworldly terrors and an evil villain in a crumbling castle.
Three generations of a family—and a ghost—sustain hope and struggle in rural Mississippi.
Rebecca by Daphne du Maurier (1938)
A young woman marries a handsome widower and finds herself in the imposing shadow of his deceased first wife.
In a grand, mysterious, and isolated English house, Miranda Silver keenly feels the pull of the generations that preceded her—which comes to a head after her mother's sudden death.
Love and magic suffuse this story of four generations in postcolonial Chile.
Catherine Morland has read a few too many Gothic novels—and it is clouding her judgment.
A young man lives as a libertine without compromising his breathtaking beauty—all the marks of sin fall on his portrait.
Through the point of view of fifteen characters, Faulkner tells the story of Addie Bundren and her wish to be buried in her hometown—Jefferson, Mississippi.