Lists
6 Classic and Contemporary Jane Austen Readalikes by Authors of Color
This content contains affiliate links. When you buy through these links, we may earn an affiliate commission.
We're celebrating Jane Austen on this, the day of her death, with a bevy of posts about her work and legacy. See all the posts here.
---
If you love the wit, intellect, and romance of Jane Austen's novels but want to read and support authors of color, check out these six classic and contemporary Jane Austen readalikes! Some are explicit re-tellings of Austen's novels and others are simply reminiscent of the style and content of Jane Austen's beloved novels.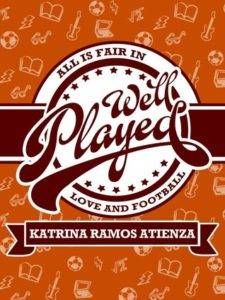 Well Played by Katrina Ramos Atienza
This modern-day Pride and Prejudice re-telling is set in the Filipino city of Los Banos. "Elizabeth" in this story is Patrice Reyes, who is a junior at university and a star football/soccer player. Patrice is convinced this is going to be her best year yet: her team is set to win the championships, her grades are looking up, and she might be getting somewhere with her rock star crush. But being paired with the unbelievably nerdy and arrogant math geek Paul for a semester-long project is throwing a wrench in her great school year. You can guess what happens next. The romance is excellently done, with the characters embodying what is most frustrating and most endearing about Austen's original characters. Well Played is full of college adventures, lots of young women playing soccer, and stellar friendships, in addition to the delightful enemies-to-lovers romance.
The Woman of Colour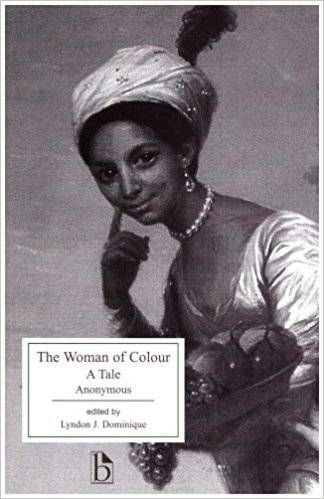 by Anonymous and edited by Lyndon J. Dominique
The Woman of Colour is an anonymous British novel published in 1808 whose main character is a Jamaican woman of mixed race. This fact alone would make it a fascinating novel, even if it wasn't full of the usual delightfully far-fetched and improbable plot tropes of late eighteenth century fiction. Olivia Fairfield is the biracial heroine, an orphan whose parents were an English slaveholder and an African princess, respectively. Upon their deaths, she travels from Jamaica to England where, because of a clause in her father's will, she must either marry her white cousin Augustus or become financially dependent on his evil older brother. Sounds just like an Austen novel, am I right? Haven't you always wanted to read an Austen-type book from the perspective of a Black woman who provides scathing critiques of racism? Happily, the book defies the conventional marriage plot even as it plays with the conventions.
Sofia Khan is Not Obliged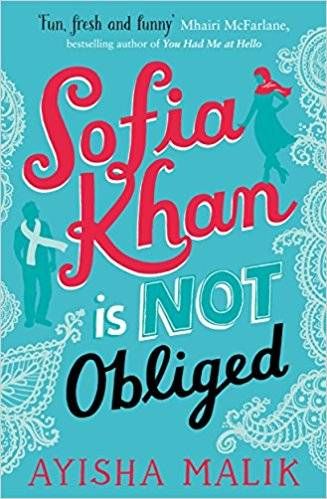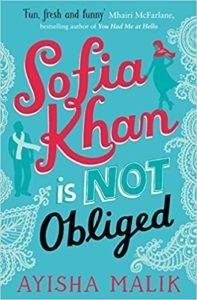 by Ayisha Malik
The leap from Jane Austen to Ayisha Malik is only a few steps: her debut novel has been marketed as a Muslim Bridget Jones, which, as any fan of Jane Austen knows, is a loose re-telling of Pride and Prejudice. Sofia Khan is young, single, British, and Muslim. After one too many unlucky in love disasters, she's about to call it quits on the whole dating thing, except that her boss decides it would be a great idea if she wrote a tell-all exposé on London's Muslim dating scene. Now what were her private despairs, like men who seem like great partners but end up being a little too close to their parents, are the stuff of her work. It becomes hard for her to separate what's her dating life and what's her job. What's more, she might actually be falling in love for real… Sofia never misses a chance for delightful, deadpan snarkiness, making this novel the hilarious diverse romantic comedy of manners you've been waiting for.
The Home and the World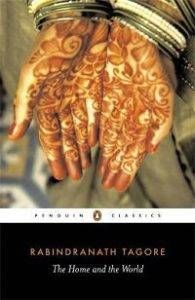 by Rabindranath Tagore
A classic of Indian literature, The Home and the World is set, like Austen's novels, in the upper echelons of society; in this case, the Bengali nobility in 1908. Also like Austen's novels, it's about a young woman finding love and romance as well as a kind of personal awakening and new-found knowledge of the world. The main character Bimala is a freethinking woman who struggles with finding a balance in what kind of partner is actually the ideal for her, although she is already married. She admires her righteous businessman husband, Nikhil, but lusts after Sandip, whose radical political ideas—he is a leader in The Swadesi Movement, early twentieth century Indian uprisings against the British—inspire her. The movement, in fact, plays a large part in Bimala's personal journey as the love triangle at the centre of the story spins out of control.
The Secret Diary of Lizzie Bennet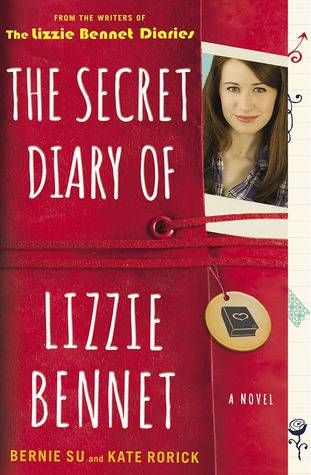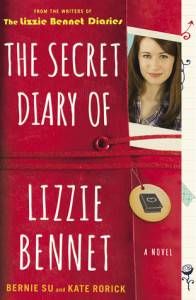 by Bernie Su
This contemporary new adult novel is a must-read even if you've already seen the Emmy Award-winning YouTube series that it's based on. Obviously, it's a Pride and Prejudice retelling, with Lizzie Bennett as a 24-year-old grad student who still lives at home because of her mountain of student debt. In this version, Lizzie and her two sisters become Internet celebrities overnight due to Lizzie's new vlog going unexpectedly viral. The novel provides more than the YouTube series does, as it dips out of the vlog context to show action elsewhere. Su's done a wonderful job updating the story but still keeping the essential feel of the original: for example, one of the flaws that Lizzie has to overcome her tendency to slut-shame her sister Lydia. I also appreciate how Su has made both Bingley (brilliantly called Bing Lee) and Charlotte Lu(cas) Asian.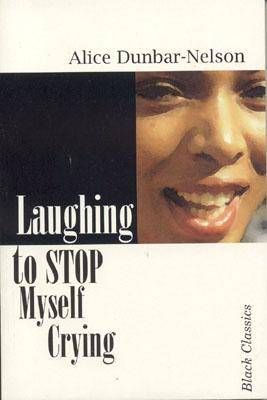 Laughing to Stop Myself Crying by Alice Dunbar-Nelson
A classic compiling stories from Dunbar-Nelson's early fiction writing, Laughing to Stop Myself Crying is a collection of short stories set in the Creole and Cajun communities of New Orleans in the late nineteenth and early twentieth century with Black, mixed, and white characters. Dunbar-Nelson was one of the prominent African American writers involved in the Harlem Renaissance and some of the work included in this book was published when she was barely twenty. If you love the searing psychological character insights in Austen's work, you'll love the similar themes in this book. Even though the stories are set in the heat of the multi-cultural and multi-racial Louisiana of the 1890s-1920s, the romance, longstanding neighborly feuds, and petty arguing will undoubtedly remind you of some of the best (and worst) of Austen's characters.