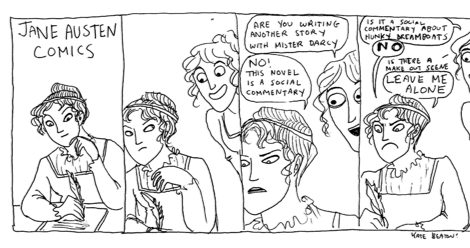 This content contains affiliate links. When you buy through these links, we may earn an affiliate commission.
The 1995 Andrew Davies adaptation of Pride and Prejudice for the BBC was an important part of my childhood. We sat down every week to watch the latest episode, my sister learnt how to play the theme tune on the piano and it sparked a Jane Austen reading spurt for me that left me with a lifelong affection for her writing.
I get frustrated when comic book adaptations of classic books aren't as beautiful as the source text deserves. I think that there are a lot of lazy adaptations out there and I think they put people off the source texts but also give comics a bad name. This is certainly the case with a lot of the Shakespeare adaptations out there, but also with many other writers.
However, when it comes to comic book adaptations of Jane Austen's books there are some real visual treats out there. The characterization of these well-loved characters is often spot-on, and the witty and arch banter of Austen's characters is suited to the comic book form. None of them are as good as the originals, but they make a better attempt than many of the other adaptations that are out there. (Honourable mention must go to Reiko Mochizuki's Manga adaptations, which look beautiful, but I couldn't see them in translation).
Here are a few of the Jane Austen comic book adaptations out there for you to try: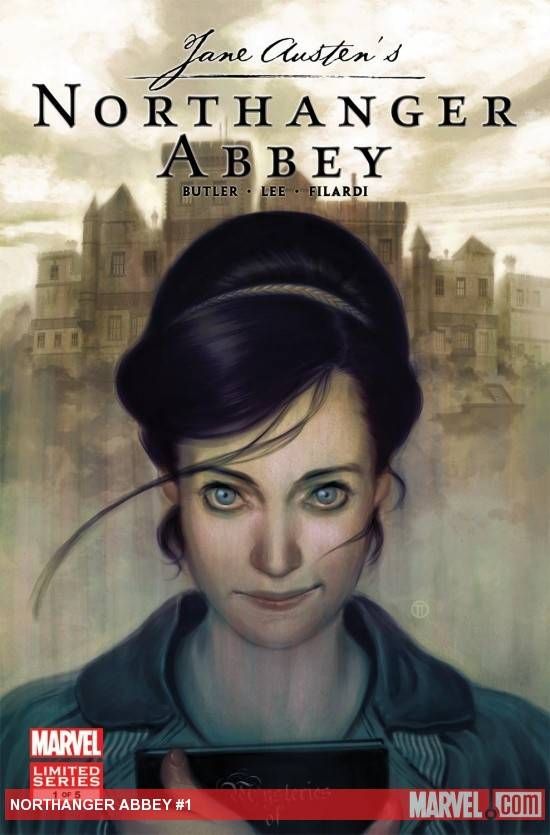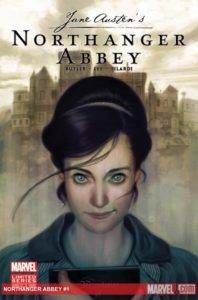 Northanger Abbey by Nancy Butler, Janet Lee & Nick Filardi
I love the artist on this and Northanger Abbey is one of my favourite Austen books so this was a surefire hit for me. I particularly love the cover art on these issues.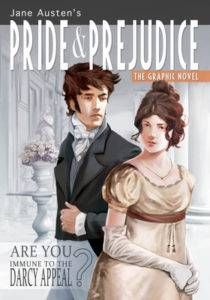 Pride and Prejudice by Laurence Sach and Rajesh Nagulakonda
Campfire Comics is an imprint of the Indian publishers, Kalyani Navyug Media Pvt. Lt Kalyani Navyug Media Pvt. Ltd, and their versions of classic works of literature are sold throughout the world. I definitely want to try this version of my first Austen story.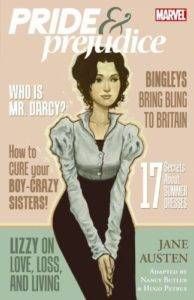 Pride and Prejudice by Nancy Butler and Hugo Petrus
Marvel Comics' adaptation of Pride and Prejudice was the first in this popular series and is well worth a look. I love the way in which the cover apes the front of modern magazines.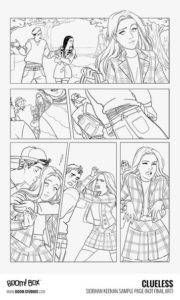 Clueless by Amber Benson, Sarah Kuhn, Siobhan Keenan and Natacha Bustos
This is cheating a little bit as this comic is yet to be released. But when it is I know it is going to be A.W.E.S.O.M.E.
Hark! A Vagrant by Kate Beaton
I have saved the best for last. Kate Beaton's Jane Austen is perfect. Misunderstood by her family and contemporaries, as Austen's attempts to write being are foiled by others Beaton perfectly realises the grumpiest of facial expressions from Austen. Best comic is best.