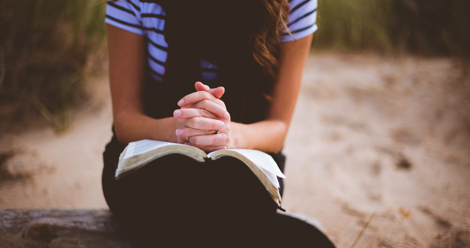 Lists
5 Contemporary YA Jane Austen Retellings
This content contains affiliate links. When you buy through these links, we may earn an affiliate commission.
We're celebrating Jane Austen on this, the day of her death, with a bevy of posts about her work and legacy. See all the posts here.
---
It's no surprise that there are a wealth of YA Jane Austen retellings. Austen may be one of the best classic authors to bring to young adult books. Her iconic stories center around passionate people, intense emotion, and fragile webs of social status and perception.
Could anything sound more like the life of a teenager?
For Darkness Shows the Stars by Diana Peterfreund – Persuasion
Generations after a genetic experiment almost wiped out humanity, a class of Luddite nobility have risen and outlawed most technology. Elliot North's Luddite family is struggling, forcing them to rent out part of their land to a group of progressive shipbuilders. Among them, to her surprise, is Kai, a former servant Elliot refused to run away with despite his love for her. But even as Elliot wonders if this could be a second chance, she senses that her old friend is hiding something dangerous. What's more, Kai seems determined to make Elliot regret giving him up.
The Trouble with Flirting by Claire LaZebnik – Mansfield Park

Franny Pearson is spending the summer working for her aunt, a costume designer at the prestigious Mansfield Summer Theater Program. Even though she isn't a real student, Franny is content occupying her time near her crush, Alex Braverman. Until the notorious Harry Cartwright shows an interest in her. Franny gives in to having a little fun, but as their breezy romance grows more complicated, Franny might be in over her head. Especially when Alex is suddenly giving her deep, meaningful looks.
First and Then by Emma Mills – Pride and Prejudice
Devon Tennyson wouldn't change a thing. She's happy watching Friday night games from the bleachers, silently crushing on her best friend Cas, and blissfully ignoring the future after high school. But the universe has other plans. It delivers Devon's cousin Foster, an unrepentant social outlier with a surprising talent for football, and the obnoxiously superior and maddeningly attractive star running back, Ezra, right where she doesn't want them: first into her P.E. class and then into every other aspect of her life.
Prom and Prejudice by Elizabeth Eulberg – Pride and Prejudice

After winter break, the girls at the very prestigious Longbourn Academy become obsessed with prom. Lizzie Bennet, who attends Longbourn on a scholarship, isn't interested in designer dresses and expensive shoes, but her best friend, Jane, might be – especially now that Charles Bingley is back from a semester in London. Lizzie is happy about her friend's burgeoning romance but less than impressed by Charles's friend, Will Darcy. Darcy doesn't seem to like Lizzie either, and she assumes it's because her family doesn't have money. Clearly, Will Darcy is a pompous jerk – so why does Lizzie find herself drawn to him anyway?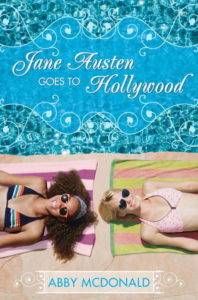 Jane Austen Goes to Hollywood by Abby McDonald – Sense and Sensibility
When their father dies and leaves everything to his new wife, Hallie and Grace are forced to pack up and leave San Francisco for a relative's house in shiny Beverly Hills. The two sisters take to their changing lot in typically different styles. Shy, responsible Grace manages to make friends with an upbeat, enterprising girl named Palmer but still yearns for her old life — and the maybe-almost-crush she left behind. Meanwhile, drama queen Hallie is throwing herself headlong into life and love in L.A., spending every second with gorgeous musician Dakota and warding off the attention of brooding vet Brandon. But is Hallie blinded by the stars in her eyes? And is Grace doomed to forever hug the sidelines?
And a Bonus New Adult Retelling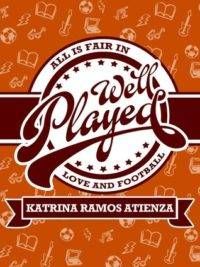 Well Played by Katrina Ramos Atienza – Pride and Prejudice
Patrice Reyes is starting her junior year at the University and she's convinced it's going to be the best semester ever. For starters, it looks like this is the year her team will win the regional football (soccer, for you Yanks) championships. Her subjects are looking good, and there's even a chance she might finally get somewhere with her rock star crush. But a new classmate—arrogant, cold math nerd—is seriously throwing off her groove. Will she ever get rid of him and have the awesome semester she deserves? Or is there truth to never judging (math) books by their cover?
Do you have more favorite YA Jane Austen Retellings? What about ones you'd like to see? (I definitely want a horror Northanger Abbey retelling.) Tell us in the comments!