Inbox/Outbox: October 18, 2013
Inbox (Books Acquired)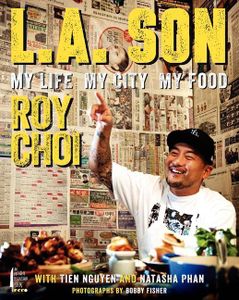 L.A. Son: My Life, My City, My Food by Roy Choi (November 5, Anthony Bourdain/Ecco)–You can try to tell me that a book by the founder of the famous Kogi BBQ taco trucks, selected and published by Anthony Bourdain, and all about the food culture of one America's most culinarily diverse cities isn't exciting to you, but I'll never believe you. Uncle Tony has yet to steer me wrong, and I'm looking forward to reading one of the first books from his new HarperCollins imprint.
The Intern's Handbook: A Thriller by Shane Kuhn (April 8, 2014, Simon and Schuster)–Remember that movie The Spanish Prisoner where Steve Martin goes on and on about how "no one suspects a Japense tourist?" This is that idea, except with interns. Kind of. Bad guys hire hitmen, and the hitmen go into corporations as interns. Because no one pays attention to interns. Genius, right? I love the concept and hope the execution lives up.
Outbox (Books Finished) 
Prisoner of My Desire by Johanna Lindsey–It turns out that the old adage about having to kiss a lot of frogs before you find your prince is true for reading romance too–you have to read a lot of them before you can dial in on the good stuff. And this one, for me, is a big ol' frog. Lady Rowena's evil stepbrother forces her to marry a gross old man for financial reasons, and the gross old man dies on their wedding night before they can, erm, consummate the deal and get Rowena pregnant with an heir. So the stepbrother sends his men out to find and capture a man who resembles the gross old man in his youth, and he forces Rowena to force herself on the man so she can get pregnant and pretend that she got pregnant before the gross old husband died. So she does it. She rapes him for three days, and mostly hates it, and then after she lets him go. Unbeknownst to everyone involved, the captured man wasn't a nobody–he was a duke (or a knight, or something important). And dude is righteously PISSED that Rowena stole his seed. So he kidnaps her and rapes her in revenge because he wants her to be as humiliated as he was. AND THIS IS THE FIRST 100 PAGES OF A ROMANCE NOVEL.
Look, I know a lot old-timey romance stories are kind of rapey, but man, I am just not down. Maybe Rowena and Warrick fall in love and have satisfying consensual sex at some point later in the novel, but I'm not gonna get there. I DNFed this one, and I DNFed it hard.
In the Queue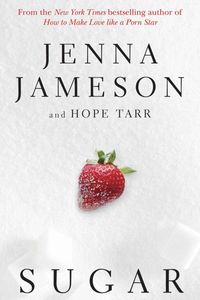 Sugar by Jenna Jameson (October 21, Skyhorse)–There's just no world in which I'm not going to try the erotic novel written by a super-famous ex-porn star and most-Googled-woman. My curiosity is too strong for that. I don't know if Jameson can write–I haven't read her memoir How to Make Love Like a Porn Star–but I trust that she knows a thing or seven about sex, and I hope that, with the help of her co-writer Hope Tarr, she can tell a story with at least enough skill to make it readable. And maybe some variety in terminology, positions, etc. That'd be great.
This one's being billed as "light BDSM," so here's hoping it's a more accurate depiction of actual BDSM practices and relationships than a certain recent bestseller.
That's it for me, friends. What have you been up to this week?
_________________________
Sign up for our newsletter to have the best of Book Riot delivered straight to your inbox every two weeks. No spam. We promise.
To keep up with Book Riot on a daily basis, follow us on Twitter, like us on Facebook, , and subscribe to the Book Riot podcast in iTunes or via RSS. So much bookish goodness–all day, every day.
We have 10 copies of
A Gentleman in Moscow
by Amor Towles to give away to Book Riot readers!
Go here to enter for a chance to win
, or just click the image below. Good luck!