How To
7 Ways to Make Reading One of Your Holiday Traditions
This list of holiday reading traditions is sponsored by BookClubbish.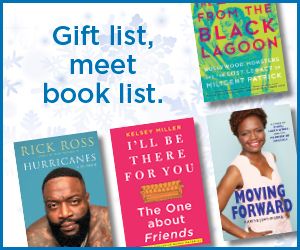 A good book makes the best gift. Check off your holiday shopping list with the best books for friends and family.
---
The season of snow, gifting, and time with friends and family is upon us. When possible, you and your family gather for the various holidays in November and December. If you are like many families, you have kept some of the old holiday traditions and set aside others to make room for new ones. Why not let your bookish side thrive this season with a few holiday pastimes related to reading? Try these ideas with your family.
Holiday Reading Traditions to Start This Year
White Elephant Books
Many offices, school groups, and clubs want to do a party around this time of year. Rather than getting presents for only your friends or for no one, why not have a book version of White Elephant? Have everyone wrap up a new or used book, then pull numbers to know who gets to pick a book first. Once they unwrap their choice, the next person can choose: do they pick a wrapped book or the now-revealed book? The fun continues as people choose to "steal" a book they've been looking forward to reading, or open something new. In the end, everyone gets something to read and no one has to buy multiple presents.
Read Aloud Night
It may seem like a scene out of an older movie, but consider getting friends together, lighting a fire in the fireplace, and taking turns reading aloud from holiday books (or just beloved books!). It is really calming and fun to share a story you care about with those you love. Another plus: kids tend to love it! If you have a spiritual or faith tradition associated with your holiday celebrations, this can be a great way to give special attention to the stories of your faith or to storybooks connected to that historical tradition.
Book-Foods Holiday Feast
So many books have holiday feasts in them; why not get creative and make a dinner or two that contain book-related foods. Yes, you may have never tried a figgy pudding before, but the fun of trying new recipes can be a major memory-maker this holiday season.
Buy-Nothing Day Book Swap
A contrasting holiday to Black Friday, Buy-Nothing Day celebrates bartering and sharing rather than getting out to shop. If you want to celebrate Buy-Nothing Day, consider having friends over so that they can each bring books they have finished reading and would like to share. Everyone can pick out new things to read without ever having to go to a store.
Story Charades
Your family loves to read, I'd expect. Why not make some book-themed clues and have a spirited game of charades? If you read books together as a family, it can be even easier to come up with ways to act out the clues that are connected to your own inside jokes or memories.
Decompress Reading Night
As you well know, the holiday season can be a lot. You might know that there will be multiple parties or out-of-town trips. If so, look for a night that you can declare your "decompress night." This evening, join only a few others and just read books together after dinner. It gives the introverts of the bunch a really rejuvenating time. Honestly, extroverts love a great book too!
Reading-Based Volunteering as Holiday Traditions
If your family or friend group already loves reading, why not find a way to bring reading to others in your community this holiday? Message or call local senior living facilities, children's hospitals, or afterschool programs and see if they would welcome visitors who can read with the residents, patients, or attendees. The goal is to spend time together and build a new relationship with someone during this time of year when many people appreciate a little extra company and chat.
---
Reading is never out of style. It can be fun to fold reading into a few of your holiday traditions. Choosing books as your connection to the season is an inexpensive and personalized way to make these weeks and months your own!