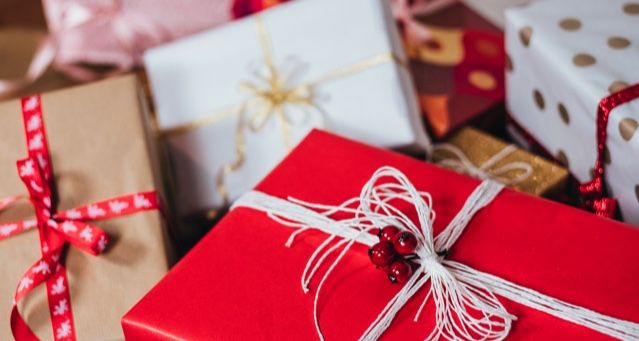 Lists
20 Great 2019 Titles for Giving
This list of books for gifting is sponsored by BookClubbish.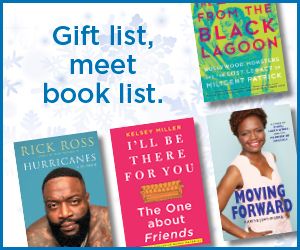 A good book makes the best gift. Check off your holiday shopping list with the best books for friends and family.
---
I don't know about you, but whenever I need a gift for someone, I always get them a book. Whether they like books or not, because books are the best. But sometimes it's hard to know which books to get when there are roughly a million or so books published in the U.S. alone each year. So to help you cut through the static, I've picked 20 great 2019 books that I think will account for a wide variety of tastes and interests.
The Heartbeat of Wounded Knee: Native America from 1890 to the Present by David Treuer
For the history readers in your life, get them this amazing book about history that hasn't been covered a zillion times. Treuer covers the history of Native people in the states after Wounded Knee, a period in their history that has been omitted from pretty much every history book over the last 125 years.
Cats Are a Liquid by Rebecca Donnelly and Misa Saburi
Anyone with cats has seen first-hand how they pour themselves into containers, bowls, vases, and more. This is a charming picture book about just that, based on an actual Ig Nobel Prize–winning study of how cats behave like liquids.
Other Words for Home by Jasmine Warga
This is a timely, important middle grade novel about displacement and immigration, written in verse. Jude and her mother flee the violence of their native Syria to live with relatives in Cincinnati. Jude must navigate an unfamiliar country while worrying for her brother and father back home.
Forking Good: An Unofficial Cookbook for Fans of The Good Place by Valya Dudycz Lupescu, Stephen H. Segal, et al.
Thirty fun, Good Place–themed recipes that also include philosophy pun titles and food analogies to explain different philosophical concepts. For example: Macaroni and Socra-cheese and I Think Therefore I Clam (Chowder). You don't have to be a fan of The Good Place to enjoy this book (but seriously, this show is so good!).
Gods of Jade and Shadow by Silvia Moreno-Garcia
One of the year's most wonderful fantasy novels. It's a Mexican mythology–inspired fairytale set in Mexico during the Jazz Age. It's about a young woman named Casiopea Tun who works hard cleaning her rich grandfather's home, until she accidentally frees the Mayan god of death from his box prison. Now he demands she help him get revenge on his brother who imprisoned him and stole his throne.
Will My Cat Eat My Eyeballs?: Big Questions from Tiny Mortals by Caitlin Doughty
For the morbid, the curious, and morbidly curious: Doughty, of Ask a Mortician fame, takes real questions she has been asked by kids—which she prefers, as adults aren't as usually as direct when talking about death—and gives funny, fascinating, and completely honest answers. While the questions have been asked by children, the graphic descriptions and frankness definitely make this more for adults, something that Doughty warns in the preface. Whoever it is for, she has once again written an informative and conscientious book about mortality. It's a book most everyone can learn from.
The Octopus Museum: Poems by Brenda Shaughnessy
Shaughnessy took her fears for her children in today's words and turned them into wondrous, beautiful poems envisioning a future where cephalopods have taken over rule of our planet after humans have done nothing to fix it or themselves.
The Whisper Man by Alex North
My favorite thriller of the year! It's about a widower and his young son who move to a new town in search of a fresh start. What they get is the decades-old hunting grounds of a now-imprisoned serial killer, and the new scene of another crime, which may be connected. So much for a relaxing start.
Miracle Creek by Angie Kim
This is one of the year's best debuts! It's about an immigrant couple who find themselves involved in a murder trial after their experimental medical treatment device kills two people. But was it an accident? It's a smart look at motherhood, racism, immigration, and more, wrapped up into a compelling courtroom drama.
The Priory of the Orange Tree by Samantha Shannon
For fans of doorstopper fantasy novels, this is an excellent read about royal politics, assassins, and double-crossings, with queens, heirs, and talking dragons!
Notes from a Young Black Chef: A Memoir by Kwame Onwuachi and Joshua David Stein
Onwuachi's examination of the role of people of color in the culinary world, and how much harder it is for them to get a foot in the door, as well as his life from a young man in the South to a restauranteur before he was 30.
Red, White & Royal Blue by Casey McQuiston
One of the most delightful romances of the year! It's about the Prince of England and the son of the U.S. president. When their contentious dislike of one another leads to a public embarrassment for both families, they are forced by their parents to be seen becoming friends. But then something unexpected happens: they fall in love.
The Body: A Guide for Occupants by Bill Bryson
Bryson is known for his deep dives into words and places, but this time he tackles the very things that carry us around. He looks at strange and unusual cases in medical history, the importance of the equipment we have to work with from head-to-toe, and more. It's just as interesting as his other books, and also ten times as gross.
Gideon the Ninth by Tamsyn Muir
This is for fans of science fiction, horror, fantasy, mystery, or just love to read WTF-ery. It's about a necromancer and her swordswoman who enter the emperor's competition to solve the riddle of a haunted mystery house and gain immortality. It's like a goth Westing Game with 1000% more blood, skeletons, and swordplay.
Dear Girls: Intimate Tales, Untold Secrets, and Advice for Living Your Best Life by Ali Wong
For people looking for something funny to read, Ali Wong is a scream. She has the most amazing stories, and she's hilarious. She is also not afraid to tell you every disgusting detail of every bodily function or embarrassing moment she has experienced, so your grandma is sure to love it.
The Field Guide to Dumb Birds of North America by Matt Kracht
A delightfully juvenile fake field guide about birds with such names as White-Breasted Butt Nugget and the Goddamned Canada Goose (or White-Breasted Nuthatch and Canada Goose as they are commonly known.) This book exists solely to make us giggle.
Maybe You Should Talk to Someone: A Therapist, Her Therapist, and Our Lives Revealed by Lori Gottlieb
This is a wonderful, reassuring memoir. While going through a difficult period in her life, therapist Gottlieb began seeing a therapist of her own, and discovered it gave her a much netter perspective on her own practice and why everyone should attend therapy.
From Scratch: A Memoir of Love, Sicily, and Finding Home by Tembi Locke
For the people in your life who like a cathartic cry or ten, I recommend Locke's memoir about finding love with a man in Italy, the problems they encountered from his parents over their marriage, and their decisions to start a life on their own in the United States. But shortly after the birth of their daughter, Locke's husband died of a rare form of cancer, and Locke turned to the people who had closed their hearts to her for comfort: his family.
With the Fire on High by Elizabeth Acevedo
For those who love realistic fiction, this wonderful YA novel follows a teen mother who has a chance to follow her dreams of becoming a chef, but is torn between going after what she wants and her responsibilities to her child and grandmother at home.
How To: Absurd Scientific Advice for Common Real-World Problems by Randall Munroe
Munroe, the creator of the wildly popular webcomic XKCD, returns with another fun and funny science book. This one is about "monumentally complex, excessive, and inadvisable" ways to approach easy, everyday problems. Funny science—it's a win-win!