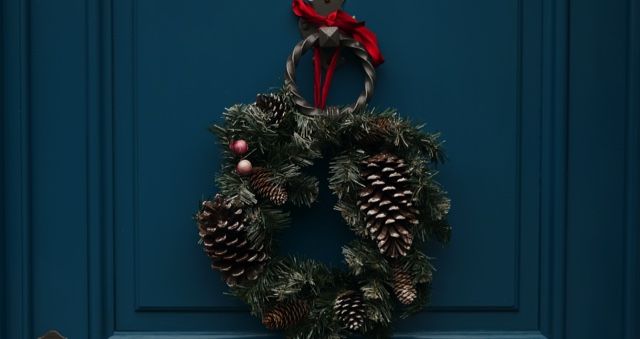 Lists
4 of the Best Holiday Moments in Books for Young Readers
This list of YA books with holiday moments is sponsored by BookClubbish.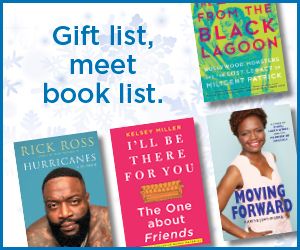 A good book makes the best gift. Check off your holiday shopping list with the best books for friends and family.
---
This is the time of year when writers are converging on the internet with their long lists of sweet holiday books. Scenes of crackling fireplaces, warm beverages being imbibed, and happy endings in the snow are craved. But if you are perhaps not ready to commit to a full-on holiday read, here's a solution: there are many books that are not strictly categorized as holiday books, but that do include moments of cozy celebration (and drama, naturally).
Here is a list of four young adult fiction books that feature just such sweet holiday moments.
With the Fire on High by Elizabeth Acevedo
There are three things Emoni loves most: her 'Buela, her baby daughter, and spending time in the kitchen. Emoni has a gift for cooking, but raising her daughter as a teen mom, working as much as she can, and finishing high school all at the same time requires a precarious balancing act. When she is presented with the chance to study cooking in Spain, Emoni must figure out how to raise enough money to go. Along with the other students in her cooking class, Emoni puts on an elaborate meal for a winter dinner a few weeks after Thanksgiving. The mouth-watering dishes are perfect for the holidays, from sweet potato casserole to herb stuffing. But is her food delicious enough to bring in the money to fund the once-in-a-lifetime trip? If your favorite part of the holidays is the food, here's your next read.
The Lovely War by Julie Berry
As the saying goes, "It is a truth universally acknowledged, that in a book about musicians, characters must be in want of Christmas carols." (Or it goes something like that.) The Greek deities Aphrodite, Apollo, Ares, and Hephaestus narrate the stories of four young adults and their tales of love during World War I. The first couple readers are introduced to—James and Hazel—meet at a dance in England before Christmas. When readers meet Aubrey, he and the other American soldiers from the 15th New York are raising spirits with Christmas carols. The love of his life, Colette, is also a very musical Belgium singer. The war is dark, but their love of music and each other threads light through a story that is sure to warm your heart more than any wood stove.
Little Women by Louisa May Alcott
Little Women, of course, belongs on this list because it can be easily remembered for it's sweet opening scene: immediately you meet the four March sisters, each slipping into their unique personalities while discussing what they will spend their meager money on for Christmas gifts. They gather around the fire with their mother when she returns home, and the story of close-knit siblings growing up in Massachusetts during the Civil War sets off. If you are looking to settle into a book about family, music, sacrifice, and coming of age that gives off strong holiday vibes, here is the classic piece of literature for you.
To All the Boys I've Loved Before by Jenny Han
Jenny Han's first book in the To All the Boys I've Loved Before trilogy begins with talk of the holidays and eventually comes to a close at Christmas. Emotions are fractured and tensions are high during the holiday for most families; Lara Jean Covey's family is no different. In this book, Lara Jean is shocked to find that someone mailed all the love letters she'd previously written to her crushes. As the school year begins, she is suddenly confronted by each of the boys she loved before. Throw in a fake relationship with a childhood friend, a sister who is abroad for college, and a mom who she still mourns, and Lara Jean's life is about to explode by the time Christmas rolls around. If this time of year makes you yearn for the scent of fresh cookies and reading about a family who is incredibly close knit, dive into Lara Jean's story.
---
Ready to make the plunge into fully committed holiday reads? Check out 5 YA Books for When You Can't Get Enough Hallmark Christmas Movies. Want to meet more young adults who are infinitely lovable? Check out 6 YA Couples Worth Shipping from 2019 Releases.