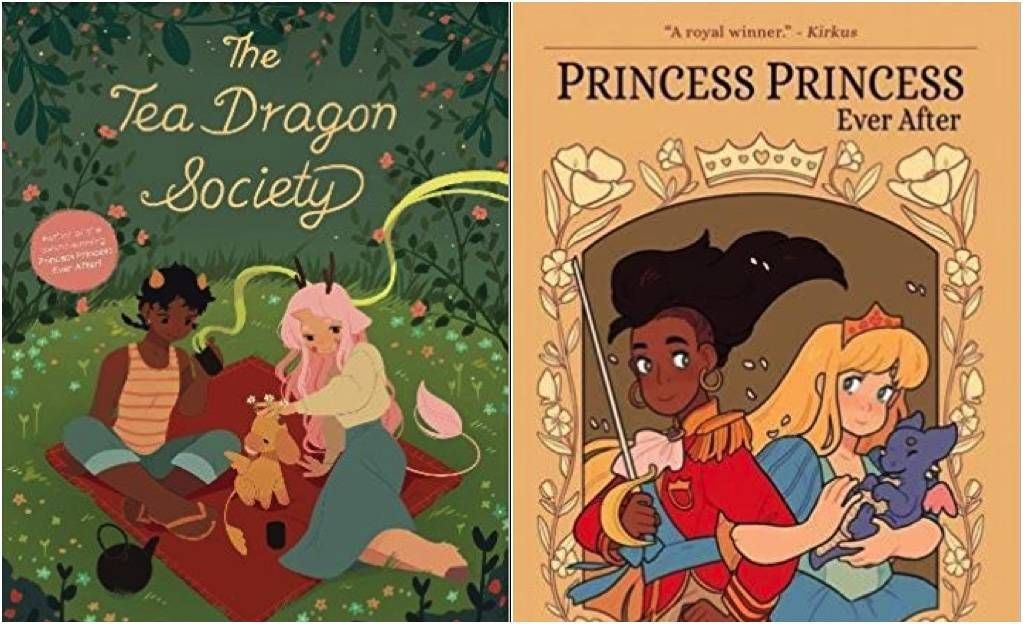 Children's
Giveaway: What Are the Best LGBTQ Reads for Kids?
This giveaway is sponsored by Diamond Book Distributors & Oni Press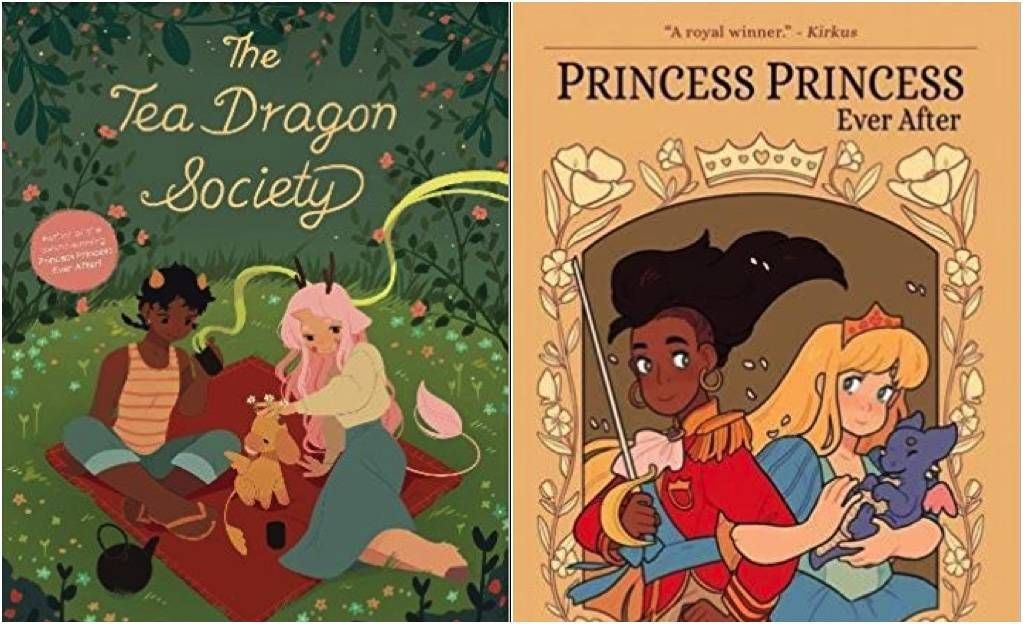 Tea Dragon Society: From the award-winning author of Princess Princess Ever After comes The Tea Dragon Society, a charming all-ages book that follows the story of Greta, a blacksmith apprentice, and the people she meets as she becomes entwined in the enchanting world of tea dragons. After discovering a lost tea dragon in the marketplace, Greta learns about the dying art form of tea dragon care-taking from the kind tea shop owners, Hesekiel and Erik. As she befriends them and their shy ward, Minette, Greta sees how the craft enriches their lives—and eventually her own.
Princess Princess Ever After: When the heroic princess Amira rescues the kind-hearted princess Sadie from her tower prison, neither expects to find a true friend in the bargain. Yet as they adventure across the kingdom, they discover that they bring out the very best in the other person. They'll need to join forces and use all the know-how, kindness, and bravery they have in order to defeat their greatest foe yet: a jealous sorceress, who wants to get rid of Sadie once and for all.
Join Sadie and Amira, two very different princesses with very different strengths, on their journey to figure out what "happily ever after" really means—and how they can find it with each other.
---
Reading diversely is so important for kids—they deserve to see all the amazing people that exist out in the world, and to see themselves represented in the media they read. From George to The Tea Dragon Society, wonderful LGBTQ books for kids are out there! Tell us your favorite, and be entered to win both The Tea Dragon Society and Princess Princess Ever After!
Five lucky Riot Readers win both books! Just complete the form below to enter. Entries are limited to the United States and will be accepted until 11:59pm, Monday, October 16th. Winners will be randomly selected.
Oops! We could not locate your form.