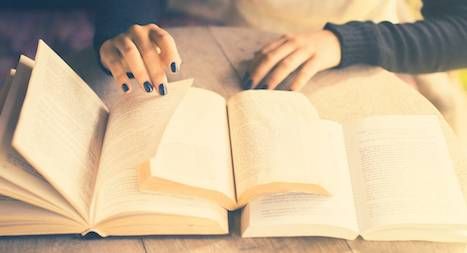 LGBTQ
7 Bisexual Protagonists I Wish I Met Growing Up
This content contains affiliate links. When you buy through these links, we may earn an affiliate commission.
Today is The Human Rights Campaign's National Coming Out Day, and to celebrate we are spending the day featuring LGBTQ+ voices. Enjoy all the posts here!
This is a guest post from CB Lee. Lee is a bisexual Chinese-Vietnamese American writer based in Los Angeles, California and the author of the Sidekick Squad series, following a group of queer teens as they navigate superpowers, a corrupt government agency, and rogue robots.
Not Your Sidekick was a 2017 Lambda Literary Awards Finalist in YA/Children's Fiction and a 2017 Bisexual Book Awards Finalist in Speculative Fiction. Seven Tears at High Tide was the recipient of a Rainbow Award for Best Bisexual Fantasy Romance and also a finalist for the 2016 Bisexual Book Awards in the YA and Speculative Fiction categories.
Twitter Handle: @author_cblee
---
I didn't know bisexuality was a thing when I was a teenager. I had a lot of feelings I didn't have a name for, feelings for girls and women and desires that I didn't know what to do with. I thought this part of me was wrong; I knew I wasn't gay, but I didn't feel straight either. For years I thought I was just confused, but I didn't have a name for how I felt, didn't know anyone else who was attracted to more than one gender.
I read voraciously as a kid and a teen; science fiction and fantasy were my favorites, but I read almost everything in the YA section at my local library. I read dashing adventures and coming of age stories and swooning romances and learned so much; in books I travelled far and wide and was able to learn about so many different kinds of people. The early 2000s was a rich time for books, and I fell in love with so many protagonists, but I never came across any bisexual characters. In movies and television it was a similar story; they existed as the butt of jokes or people who would "pick a side," and it was rarely positive.
I figured out I was attracted to more than one gender in college, and finally put it to words after I graduated. It was a long journey for me, one filled with confusion and anxiety. As a writer I now strive to create characters with identities that people today can relate to. As a reader, I wish I had more positive books with bisexual characters growing up, books in many different genres and showing bisexual teens and people growing and living their lives, having adventures and falling in love.
In honor of National Coming Out Day, I'm recommending seven books in different genres with bisexual protagonists that I wish I had growing up to share with all of you to enjoy.
Reese Holloway from Adaptation and Inheritance by Malinda Lo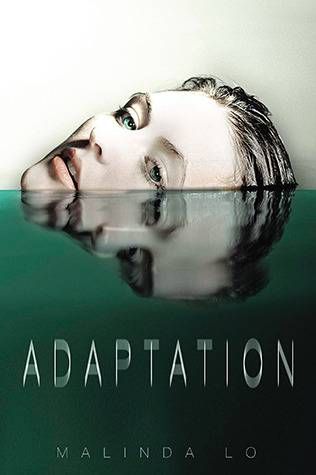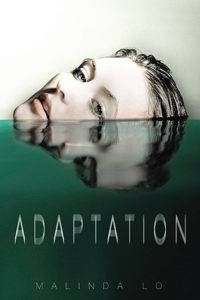 I adored Malinda Lo's Ash and Huntress, so I picked up Adaptation without any hesitation. This novel hit all of my buttons immediately: government conspiracies, aliens, and figuring out who you are. Reese and her crush, David, get involved in the alien conspiracy after a car accident, and then Reese meets the beautiful Amber, who has secrets of her own. It's a nonstop thrill ride of a story, and when I saw the word "bisexual" on the page, I did a double-take and had to go back and check if I'd imagined it. These two novels took a love triangle and [spoiler] created a healthy poly relationship, and they save the day. They're both amazing books and if you love Doctor Who and Battlestar Galactica, these would be a great fit for you.
Jay Na Thalang from Hold Me by Courtney Milan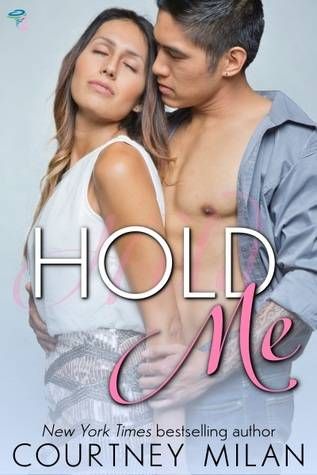 I read a loooot of romances as a teenager, and loved everything from the rivals-to-romance tropes to the steamy scenes to the declarations of love and more. I still read a lot of romances! I think the genre itself is incredibly inspiring and empowering. Hold Me is a clever and quick-witted romance with secret identities and so much nerdery. Maria and Jay hate each other when they first meet, but neither of them know that they also have a longstanding online friendship through Maria's blog, discussing science and the apocalypse—and they have also been falling in love. This novel is so beautifully done; everything from the miscommunication to the communication itself is handled so well. The bisexual and transgender identities in the novel are so seamlessly woven into the story in a positive and loving way, and the way Maria and Jay develop their relationship and commit to each other is so wonderfully compelling.
Bridger Whitt from The Rules and Regulations of Mediating Myths and Magic by FT Lukens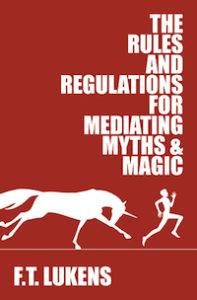 This delightful romp of a novel not only takes two of my favorite things—sarcastic snarky characters and magic in a contemporary setting—but also has a powerful bisexual coming out story. Bridger's journey may involve navigating the world of myths and magic (he gets chased by an angry unicorn, meets Sasquatch, a hag and more!), but also coming to terms with his own identity. I loved his relationship with his mother as well as his mentor, Pavel, and the scenes in which Bridger comes out to them and how he's supported and loved are just so powerful and inspiring. Also, the book is hilarious and I highly recommend it.
Henry "Monty" Montague from The Gentleman's Guide to Vice and Virtue by Mackenzi Lee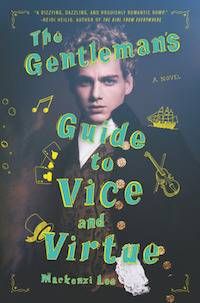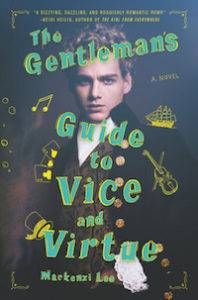 This is a fun historical read with a bisexual lord Monty, who's traveling the world and having a one last year of escapades with his best friend (whom he's nurturing feelings for) before he has to settle down and take responsibility as a gentleman. It's got dashing adventure and romance and all of my favorite things, and is just one of those delightful books filled with intrigue and wonder.
Sophie Winters from Far From You by Tess Sharpe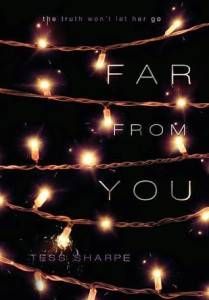 Recovering addict Sophie is on the hunt for her best friend's killer—a murder that everyone thinks was the result of a drug deal Sophie set up. This gripping mystery is filled with twists and turns and readers will root for Sophie and her determination and strength. With action, romance and more, Far From You is a compelling book and an emotional read that juxtaposes the past and the present as Sophie uncovers the truth. She's flawed without her flaws being tied to her sexuality and I thought that was great. I love mysteries and Far From You is a deeply moving novel that I would have loved to delve into as a teen, but I'm so glad it's here now.
Charlie Liang from Queens of Geek by Jen Wilde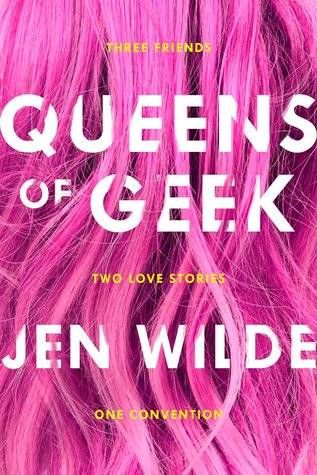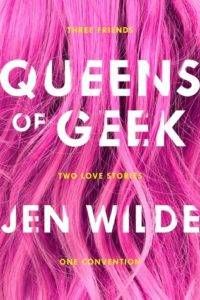 I identify so much with both Charlie and Taylor, the two protagonists in this novel. Both nerds and best friends, they go to the biggest comic convention of the year for all the shenanigans, cosplay, and finding love. Charlie's bisexuality is so visible on the page it's refreshing to see her easily talk about her romance with her ex Reese and also as she starts a new romance with actress Alyssa. Taylor's romance with her best friend and struggling to find confidence in herself as she cosplays her favorite character is also so inspiring. It's adorable and fun and absolutely cute and a wonderful romcom with loveable characters.
Alejandra Mortiz from Labyrinth Lost by Zoraida Córdova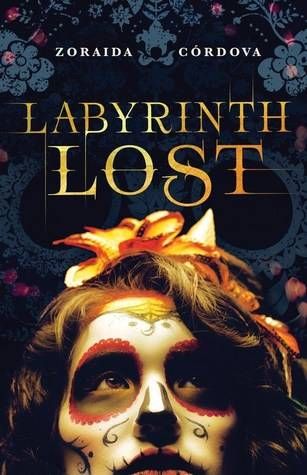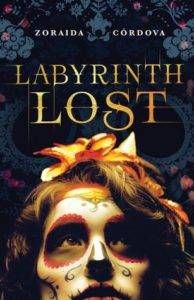 At her Deathday celebration, Alex performs a spell to get rid of her magical powers, but her family disappears instead and she has to travel to the dangerous underworld Los Lagos with her best friend Rishi and also a boy she's only just met and can't quite trust. Alex is resourceful and brave and wonderful and everything about this novel is the queer fantasy I would have loved as a teen; Alex's journey is fraught with danger and the richness of this magical world is so lush it leaps right off the page. So do the queer romance, the family dynamics, and the moving story.
I'm so excited that there are so many wonderful books with bisexual characters taking center stage. A few more wonderful protagonists to check out are Miles from In The Present Tense by Carrie Pack, Natalie from Vow of Celibacy by Erin Judge, Makeda in Sister Mine by Nalo Hopkinson, Grady in Broken Records by Lilah Suzanne, Jordan in Noteworthy by Riley Redgate and Shannon in Fortitude Smashed by Taylor Brooke.