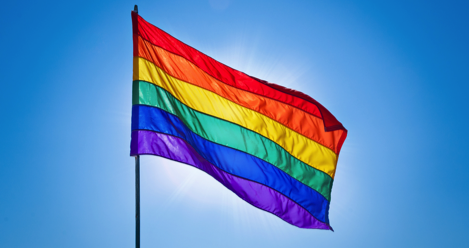 LGBTQ
3 On A YA Theme: A Rainbow of Queer YA
This content contains affiliate links. When you buy through these links, we may earn an affiliate commission.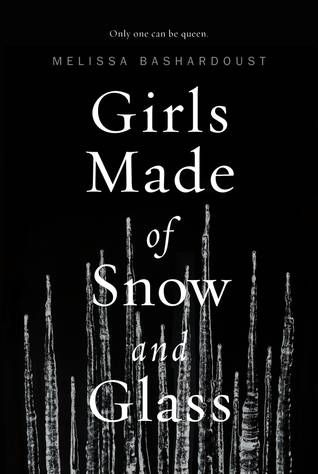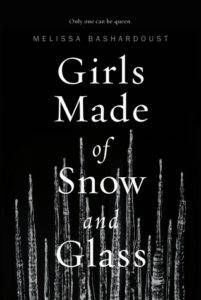 "Three on a YA Theme" is sponsored by Girls Made of Snow and Glass.
Entwining the stories of step-mother Mina and step-daughter Lynet, both in the past and present, Girls Made of Snow and Glass traces the relationship of two young women doomed to be rivals from the start. It's Frozen meets The Bloody Chamber in this feminist fantasy reimagining of Snow White.
---
Today is The Human Rights Campaign's National Coming Out Day, and to celebrate we are spending the day featuring LGBTQ+ voices. Enjoy all the posts here!
I debated for a long time about what sort of list of YA to offer up on National Coming Out Day, since we have so many fantastic ones featuring queer YA. So rather than try to reinvent the wheel nor offer a shallow glimpse at a topic that merits more depth, it seemed like a good opportunity to do something fun: offer up a cover rainbow of queer YA.
Sixteen-year-old and not-so-openly gay Simon Spier prefers to save his drama for the school musical. But when an email falls into the wrong hands, his secret is at risk of being thrust into the spotlight. Now Simon is actually being blackmailed: if he doesn't play wingman for class clown Martin, his sexual identity will become everyone's business. Worse, the privacy of Blue, the pen name of the boy he's been emailing, will be compromised.
With some messy dynamics emerging in his once tight-knit group of friends, and his email correspondence with Blue growing more flirtatious every day, Simon's junior year has suddenly gotten all kinds of complicated. Now, change-averse Simon has to find a way to step out of his comfort zone before he's pushed out—without alienating his friends, compromising himself, or fumbling a shot at happiness with the most confusing, adorable guy he's never met.
Welcome to Andover…where superpowers are common, but internships are complicated. Just ask high school nobody, Jessica Tran. Despite her heroic lineage, Jess is resigned to a life without superpowers and is merely looking to beef-up her college applications when she stumbles upon the perfect (paid!) internship—only it turns out to be for the town's most heinous supervillain. On the upside, she gets to work with her longtime secret crush, Abby, who Jess thinks may have a secret of her own. Then there's the budding attraction to her fellow intern, the mysterious "M," who never seems to be in the same place as Abby. But what starts as a fun way to spite her superhero parents takes a sudden and dangerous turn when she uncovers a plot larger than heroes and villains altogether.
Jesse cuts her own hair with a Swiss Army knife. She wears big green fisherman's boots. She's the founding (and only) member of NOLAW, the National Organization to Liberate All Weirdos. Emily wears sweaters with faux pearl buttons. She's vice president of the student council. She has a boyfriend.
These two girls have nothing in common, except the passionate "private time" they share every Tuesday afternoon. Jesse wishes their relationship could be out in the open, but Emily feels she has too much to lose. When they find themselves on opposite sides of a heated school conflict, they each have to decide what's more important: what you believe in, or the one you love?
Carson Smith is resigned to spending his summer in Billings, Montana, helping his mom take care of his father, a dying alcoholic he doesn't really know. Then he meets Aisha Stinson, a beautiful girl who has run away from her difficult family, and Pastor John Logan, who's long held a secret regarding Carson's grandfather, who disappeared without warning or explanation thirty years before. Together, Carson and Aisha embark on an epic road trip to find the answers that might save Carson's dad, restore his fragmented family, and discover the "Porcupine of Truth" in all of their lives.
When Griffin's first love and ex-boyfriend, Theo, dies in a drowning accident, his universe implodes. Even though Theo had moved to California for college and started seeing Jackson, Griffin never doubted Theo would come back to him when the time was right. But now, the future he's been imagining for himself has gone far off course.
To make things worse, the only person who truly understands his heartache is Jackson. But no matter how much they open up to each other, Griffin's downward spiral continues. He's losing himself in his obsessive compulsions and destructive choices, and the secrets he's been keeping are tearing him apart.
If Griffin is ever to rebuild his future, he must first confront his history, every last heartbreaking piece in the puzzle of his life.
To everyone who knows them, best friends Miel and Sam are as strange as they are inseparable. Roses grow out of Miel's wrist, and rumors say that she spilled out of a water tower when she was five. Sam is known for the moons he paints and hangs in the trees, and for how little anyone knows about his life before he and his mother moved to town. But as odd as everyone considers Miel and Sam, even they stay away from the Bonner girls, four beautiful sisters rumored to be witches. Now they want the roses that grow from Miel's skin, convinced that their scent can make anyone fall in love. And they're willing to use every secret Miel has fought to protect to make sure she gives them up.
Seventeen-year-old Sahar has been in love with her best friend, Nasrin, since they were six. They've shared stolen kisses and romantic promises. But Iran is a dangerous place for two girls in love—Sahar and Nasrin could be beaten, imprisoned, even executed. So they carry on in secret until Nasrin's parents suddenly announce that they've arranged for her marriage. Then Sahar discovers what seems like the perfect solution: homosexuality may be a crime, but to be a man trapped in a woman's body is seen as nature's mistake, and sex reassignment is legal and accessible. Sahar will never be able to love Nasrin in the body she wants to be loved in without risking their lives, but is saving their love worth sacrificing her true self?
Want more "3 On A YA Theme" posts? Gotcha covered.