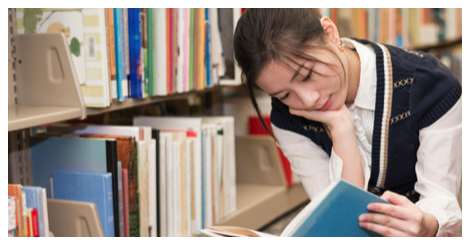 Children's
50 of the Best Heroines from Middle Grade Books
This content contains affiliate links. When you buy through these links, we may earn an affiliate commission.
This post is part of our International Women's Day celebration. See all the posts here.
---
Some of the wisest people I know I met from children's books, particularly from middle grade books (stories geared toward eight-to-twelve year olds, but they are great for adults too!). Ever since I could read, I have stored treasures of wisdom from so many amazing girls who stood up for themselves, overcame overwhelming challenges, made mistakes and made things right again, were wronged and extended grace, fell down and got back up, and stood by their convictions despite persecution. You can say that even now, everything I need to know about life I learned from the girls in middle grade books.
Here are fifty of my absolute favorite heroines from middle grade books, why I love them, and some of my favorite quotes from the books. These kids unabashedly declare that girls are amazing and are forces to be reckoned with. If my own daughters read through this whole list, I will consider my work as a mom done!
YOUNGER MIDDLE GRADE (8-10 year olds and beyond!)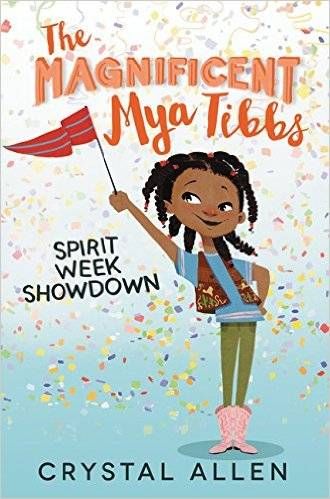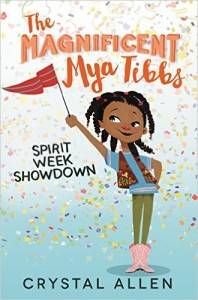 Mya Tibbs from The Magnificent Mya Tibbs, Spirit Week Showdown by Crystal Allen

Nine-year-old Mya Tibbs is boot-scootin' excited for the best week of the whole school year—SPIRIT WEEK! She and her megapopular best friend, Naomi Jackson, even made a pinky promise to be Spirit Week partners so they can win the big prize: special VIP tickets to the Fall Festival! But when the partner picking goes horribly wrong, Mya gets paired with Mean Connie Tate—the biggest bully in school. And she can't get out of it.
Why I love Mya Tibbs
: She's plucky and spirited and follows her instincts to do what's right, even when it means risking the things that are important to her.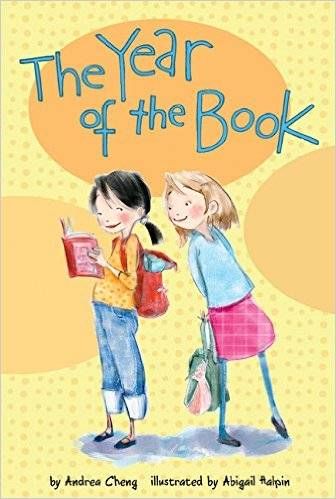 Anna Wang from The Year of the Book by Andrea Cheng
In Chinese, peng you means friend. But in any language, all Anna knows for certain is that friendship is complicated. When Anna needs company, she turns to her books. Whether traveling through A Wrinkle in Time, or peering over My Side of the Mountain, books provide what real life cannot—constant companionship and insight into her changing world. Books, however, can't tell Anna how to find a true friend.
Why I love Anna: She's a huge reader and reminds me a lot of what I was like as a child. I love how she embraces her own self over the course of the story.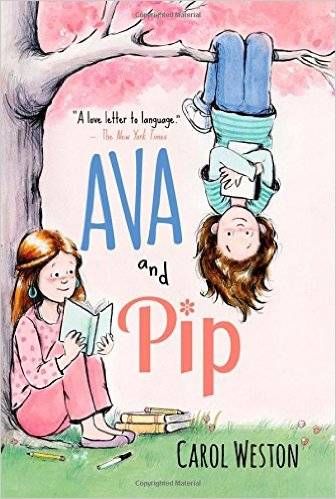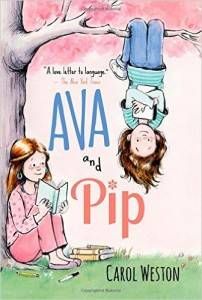 Ava Wren from Ava and Pip (series) by Carol Weston

Meet outgoing Ava Wren, a fun fifth grader who tries not to lose patience with her shy big sister. When Pip's 13th birthday party turns into a disaster, Ava gets a story idea for a library contest. But uh-oh, Ava should never have written "Sting of the Queen Bee." Can Ava and her new friend help Pip come out of her shell? And can Ava get out of the mess she has made?
Why I love Ava
: She's smart, she's silly, and she's a problem solver. I love her obsession with palindromes!
Favorite Quote
: "If you won't be you…who will?"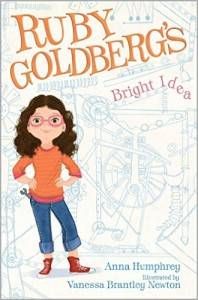 Ruby from Ruby Goldberg's Bright Idea by Anna Humphrey
Ten-year-old Ruby Goldberg is determined to win her school science fair and beat her nemesis Dominic Robinson. She's snagged second place for the last two years, and she's set on claiming first prize. The only trouble is that Ruby has no ideas. When her grandfather's beloved basset hound dies, Ruby thinks of the perfect thing that will cheer him up and win her first place—an innovative, state-of-the-art, not-to-be-duplicated Ruby Goldberg invention!
Why I love Ruby: She's full of ideas, always thinking of creative solutions to problems, and she loves her grandfather to bits.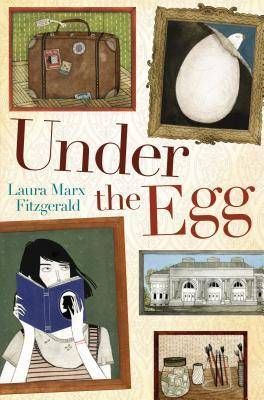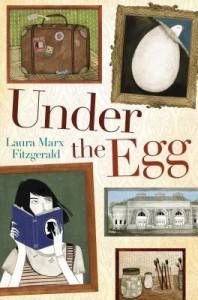 Theodora (Theo) Tenpenny from Under the Egg by Laura Marx Fitzgerald
When Theodora Tenpenny spills a bottle of rubbing alcohol on her late grandfather's painting, she discovers what seems to be an old Renaissance masterpiece underneath. That's great news for Theo, who's struggling to hang onto her family's two-hundred-year-old townhouse and support her unstable mother on her grandfather's legacy of $463. There's just one problem: Theo's grandfather was a security guard at the Metropolitan Museum of Art, and she worries the painting may be stolen.
Why I love Theo: She has such affection for her home and neighborhood, and she's an amazing problem solver when the building she lives in begins to fall apart.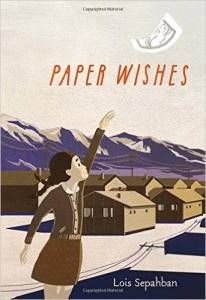 Manami from Paper Wishes by Lois Sepahban
Ten-year-old Manami did not realize how peaceful her family's life on Bainbridge Island was until the day it all changed. It's 1942, after the attack on Pearl Harbor, and Manami and her family are Japanese American, which means that the government says they must leave their home by the sea and join other Japanese Americans at a prison camp in the desert. Manami is sad to go, but even worse is that they are going to have to give her and her grandfather's dog, Yujiin, to a neighbor to take care of. Manami decides to sneak Yujiin under her coat and gets as far as the mainland before she is caught and forced to abandon Yujiin. She and her grandfather are devastated, but Manami clings to the hope that somehow Yujiin will find his way to the camp and make her family whole again. It isn't until she finds a way to let go of her guilt that Manami can reclaim the piece of herself that she left behind and accept all that has happened to her family.
Why I love Manami: She's extremely loyal and is true to herself and her family.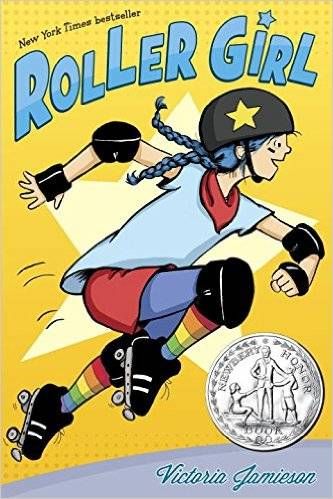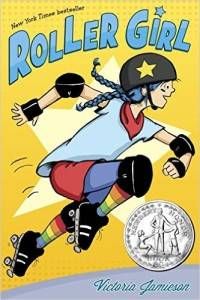 Astrid from Roller Girl by Victoria Jamieson
For most of her twelve years, Astrid has done everything with her best friend Nicole. But after Astrid falls in love with roller derby and signs up for derby camp, Nicole decides to go to dance camp instead. And so begins the most difficult summer of Astrid's life as she struggles to keep up with the older girls at camp, hang on to the friend she feels slipping away, and cautiously embark on a new friendship. As the end of summer nears and her first roller derby bout (and junior high!) draws closer, Astrid realizes that maybe she is strong enough to handle the bout, a lost friendship, and middle school… in short, strong enough to be a roller girl.
Why I Love Astrid: She always gets up when she falls down! Plus – she's into roller derby.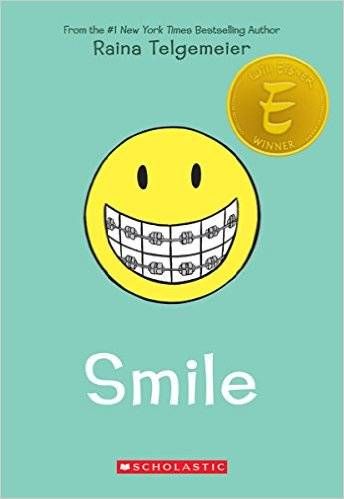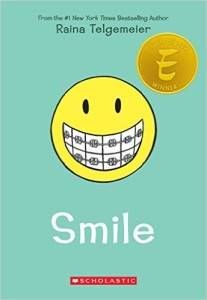 Raina from Smile by Raina Telgemeier
Raina just wants to be a normal sixth grader. But one night after Girl Scouts she trips and falls, severely injuring her two front teeth. What follows is a long and frustrating journey with on-again, off-again braces, surgery, embarrassing headgear, and even a retainer with fake teeth attached. And on top of all that, there's still more to deal with: a major earthquake, boy confusion, and friends who turn out to be not so friendly.
Why I Love Raina: She's hilarious and endearing and so very relatable.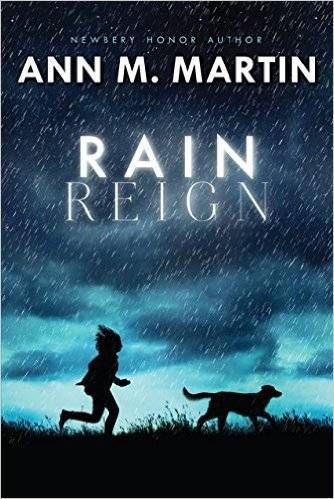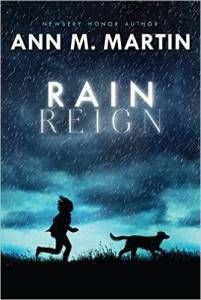 Rose Howard from Rain Reign by Ann M. Martin
Rose Howard is obsessed with homonyms. She's thrilled that her own name is a homonym, and she purposely gave her dog Rain a name with two homonyms (Reign, Rein), which, according to Rose's rules of homonyms, is very special. Not everyone understands Rose's obsessions, her rules, and the other things that make her different – not her teachers, not other kids, and not her single father. When a storm hits their rural town, rivers overflow, the roads are flooded, and Rain goes missing. Rose's father shouldn't have let Rain out. Now Rose has to find her dog, even if it means leaving her routines and safe places to search.
Why I love Rose: She has a plan and she executes it despite the odds. She does the right thing even at the expense of her own desires.
Favorite Quote: "Everyone calls me brave. Is this what bravery feels like?"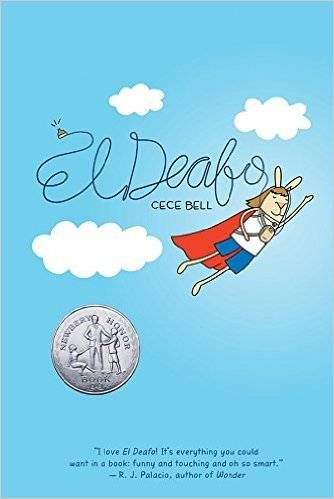 Cece from El Deafo by Cece Bell
Going to school and making new friends can be tough. But going to school and making new friends while wearing a bulky hearing aid strapped to your chest? That requires superpowers! In this funny, poignant graphic novel memoir, author/illustrator Cece Bell chronicles her hearing loss at a young age and her subsequent experiences with the Phonic Ear, a very powerful—and very awkward—hearing aid. The Phonic Ear gives Cece the ability to hear—sometimes things she shouldn't—but also isolates her from her classmates. She really just wants to fit in and find a true friend, someone who appreciates her as she is. After some trouble, she is finally able to harness the power of the Phonic Ear and become "El Deafo, Listener for All." And more importantly, declare a place for herself in the world and find the friend she's longed for.
Why I love Cece: She's finds joy and humor in every circumstance.
Favorite Quote: "Oh, why do I even care what other people think?"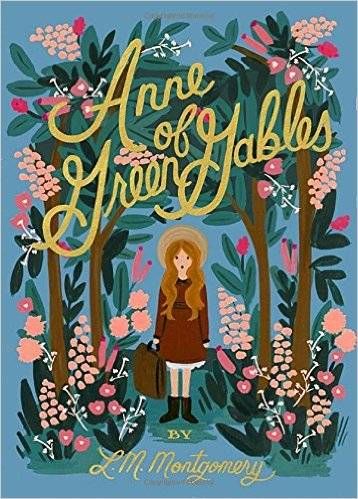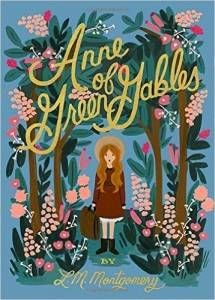 Anne Shirley from Anne of Green Gables by L.M. Montgomery
When the Cuthberts send to an orphanage for a boy to help them at Green Gables, their farm in Canada, they are astonished when a talkative little girl steps off the train. Anne, red-headed, pugnacious and incurably romantic, causes chaos at Green Gables and in the village.
Why I love Anne: Her verbosity, her quickness of temper, and her big dreams never cease to amaze me.
Favorite Quote: "Oh, it's delightful to have ambitions. I'm so glad I have such a lot. And there never seems to be any end to them– that's the best of it. Just as soon as you attain to one ambition you see another one glittering higher up still. It does make life so interesting."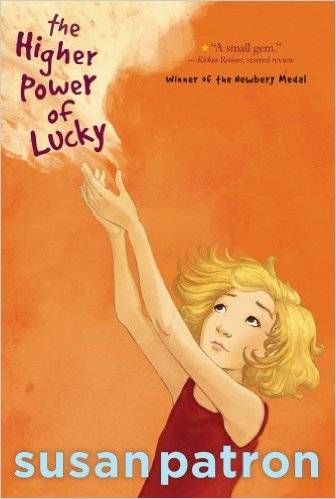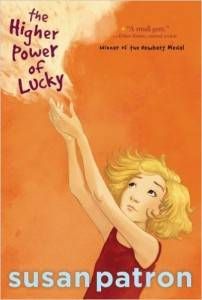 Lucky from The Higher Power of Lucky by Susan Patron
Lucky, age ten, can't wait another day. The meanness gland in her heart and the crevices full of questions in her brain make running away from Hard Pan, California (population 43), the rock-bottom only choice she has. It's all Brigitte's fault–for wanting to go back to France. Guardians are supposed to stay put and look after girls in their care! Instead Lucky is sure that she'll be abandoned to some orphanage in Los Angeles where her beloved dog, HMS Beagle, won't be allowed. She'll have to lose her friends Miles, who lives on cookies, and Lincoln, future U.S. president (maybe) and member of the International Guild of Knot Tyers. Just as bad, she'll have to give up eavesdropping on twelve-step anonymous programs where the interesting talk is all about Higher Powers. Lucky needs her own–and quick.
Why I love Lucky: She's funny and loyal and follows her heart.
Favorite Quote: "It made her feel discouraged, like if you took the word apart into two sections of dis and couraged. It was getting harder and harder to stay couraged."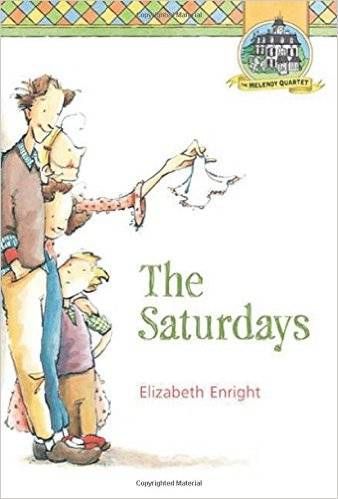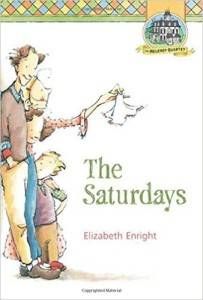 Mona Melendy from The Saturdays by Elizabeth Enright
Meet the Melendys! The four Melendy children live with their father and Cuffy, their beloved housekeeper, in a worn but comfortable brownstone in New York City. There's thirteen-year-old Mona, who has decided to become an actress; twelve-year-old mischievous Rush; ten-and-a-half-year-old Randy, who loves to dance and paint; and thoughtful Oliver, who is just six. Tired of wasting Saturdays doing nothing but wishing for larger allowances, the four Melendys jump at Randy's idea to start the Independent Saturday Afternoon Adventure Club (I.S.A.A.C.). If they pool their resources and take turns spending the whole amount, they can each have at least one memorable Saturday afternoon of their own. Before long, I.S.A.A.C. is in operation and every Saturday is definitely one to remember.
Why I love Mona: She had the perfect idea for what she wanted to do on her Saturday, and if I were in her shoes I would choose the exact same excursion.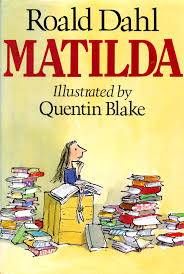 Matilda Wormwood from Matilda by Roald Dahl
Matilda is a sweet, exceptional young girl, but her parents think she's just a nuisance. She expects school to be different but there she has to face Miss Trunchbull, a kid-hating terror of a headmistress. When Matilda is attacked by the Trunchbull she suddenly discovers she has a remarkable power with which to fight back. It'll take a superhuman genius to give Miss Trunchbull what she deserves and Matilda may be just the one to do it!
Why I love Matilda: She's small but she's powerful!
Favorite Quote: "So Matilda's strong young mind continued to grow, nurtured by the voices of all those authors who had sent their books out into the world like ships on the sea. These books gave Matilda a hopeful and comforting message: You are not alone."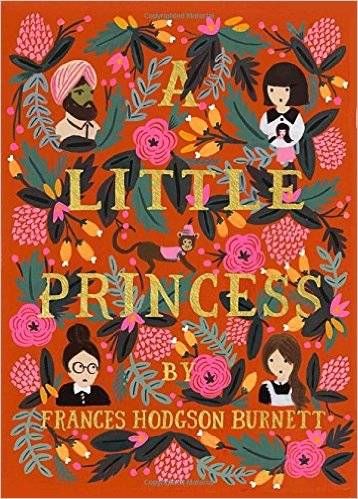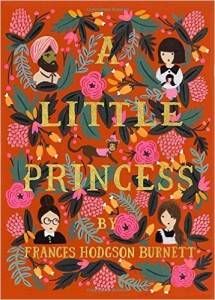 Sara Crewe from A Little Princess by Frances Hodgson Burnett
Alone in a new country, wealthy Sara Crewe tries to settle in and make friends at boarding school. But when she learns that she'll never see her beloved father gain, her life is turned upside down. Transformed from princess to pauper, she must swap dancing lessons and luxury for hard work and a room in the attic. Will she find that kindness and generosity are all the riches she truly needs?
Why I love Sara: She never stops caring for others even when she loses everything.
Favorite Quote: "If nature has made you for a giver, your hands are born open, and so is your heart; and though there may be times when your hands are empty, your heart is always full, and you can give things out of that–warm things, kind things, sweet things–help and comfort and laughter–and sometimes gay, kind laughter is the best help of all."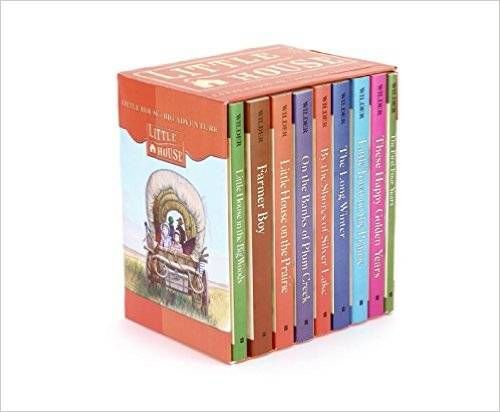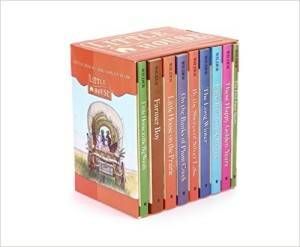 Laura Ingalls Wilder from The Little House series by Laura Ingalls Wilder
Set during the pioneer days of the late 1800s and early 1900s, Laura Ingalls Wilder's books chronicle her life growing up on the Western frontier.
Why I love Laura: She's impulsive and brave and unabashedly herself.
Favorite Quote: "She thought to herself, "This is now." She was glad that the cozy house, and Pa and Ma and the firelight and the music, were now. They could not be forgotten, she thought, because now is now. It can never be a long time ago."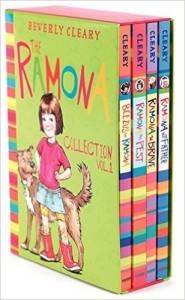 Ramona Quimby from the Ramona series by Bevely Cleary
Kids everywhere feel connected to Ramona's unique way of looking at the world as she tries to adjust to new teachers, feels jealous about Susan's curls, and is secretly pleased by Yard Ape's teasing. The scrapes she gets herself into—like wearing pajamas to school or accidentally making egg yolk shampoo—are funny and heartwarming, and sometimes embarrassing. No matter what—Ramona's lively, curious spirit shines through.
Why I love Ramona: How could you not love her? She's her own person and doesn't care who knows it.
Favorite Quote: "She was not a slowpoke grownup. She was a girl who could not wait. Life was so interesting she had to find out what happened next."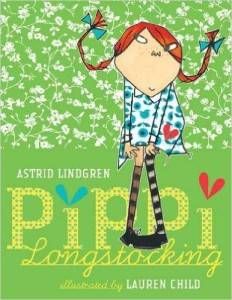 Pippi from Pippi Longstocking by Astrid Lindgren
Tommy and his sister Annika have a new neighbor, and her name is Pippi Longstocking. She has crazy red pigtails, no parents to tell her what to do, a horse that lives on her porch, and a flair for the outrageous that seems to lead to one adventure after another!
Why I love Pippi: She's outrageous, independent, and fun.
Favorite Quote: "Don't you worry about me. I'll always come out on top."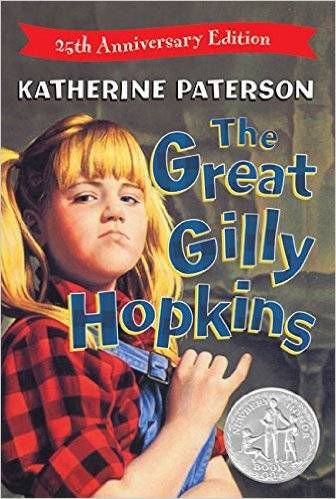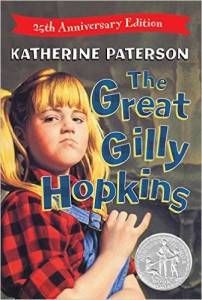 Gilly Hopkins from The Great Gilly Hopkins by Katherine Paterson
Eleven-year-old Gilly has been stuck in more foster families than she can remember, and she's disliked them all. She has a county-wide reputation for being brash, brilliant, and completely unmanageable. So when she's sent to live with the Trotters — by far the strangest family yet — Gilly decides to put her sharp mind to work. Before long she's devised an elaborate scheme to get her real mother to come rescue her. But the rescue doesn't work out, and the great Gilly Hopkins is left thinking that maybe life with the Trotters wasn't so bad…
Why I love Gilly: She's off the wall but she gets the job done!
Favorite Quote: "It seemed to Gilly that everything in this world that you can't stand to wait one extra minute for is always late."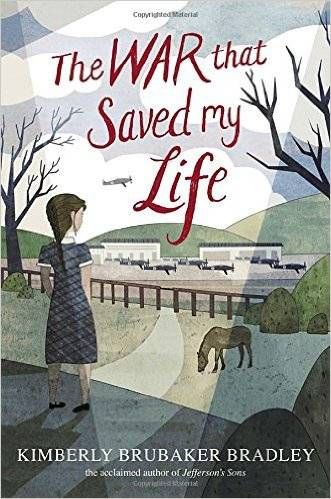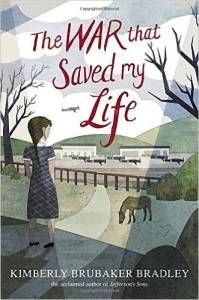 Ada from The War That Saved My Life by Kimberly Brubaker Bradley
Nine-year-old Ada has never left her one-room apartment. Her mother is too humiliated by Ada's twisted foot to let her outside. So when her little brother Jamie is shipped out of London to escape the war, Ada doesn't waste a minute—she sneaks out to join him. So begins a new adventure of Ada, and for Susan Smith, the woman who is forced to take the two kids in. As Ada teaches herself to ride a pony, learns to read, and watches for German spies, she begins to trust Susan—and Susan begins to love Ada and Jamie. But in the end, will their bond be enough to hold them together through wartime? Or will Ada and her brother fall back into the cruel hands of their mother?
Why I love Ada: She never stops believing in her own worth and ability and demands the respect she deserves.
Favorite Quote: "It had been awful, but I hadn't quit. I had persisted. In battle I had won."
OLDER MIDDLE GRADE (10-12 years old – and beyond!)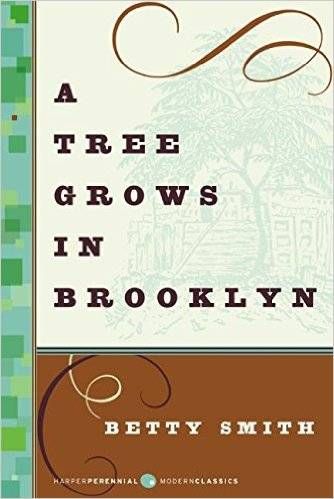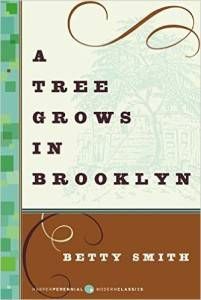 Francie Nolan from A Tree Grow in Brooklyn by Betty Smith
The story of young, sensitive, and idealistic Francie Nolan and her bittersweet formative years in the slums of Williamsburg has enchanted and inspired millions of readers for more than sixty years. By turns overwhelming, sublime, heartbreaking, and uplifting, the daily experiences of the unforgettable Nolans are raw with honesty and tenderly threaded with family connectedness — in a work of literary art that brilliantly captures a unique time and place as well as incredibly rich moments of universal experience.
Why I love Francie: She's a huge reader (she wanted to read every single book in the library!), and she fights for a great education.
Favorite Quote: "Dear God," she prayed, "let me be something every minute of every hour of my life. Let me be gay; let me be sad. Let me be cold; let me be warm. Let me be hungry…have too much to eat. Let me be ragged or well dressed. Let me be sincere – be deceitful. Let me be truthful; let me be a liar. Let me be honorable and let me sin. Only let me be something every blessed minute. And when I sleep, let me dream all the time so that not one little piece of living is ever lost."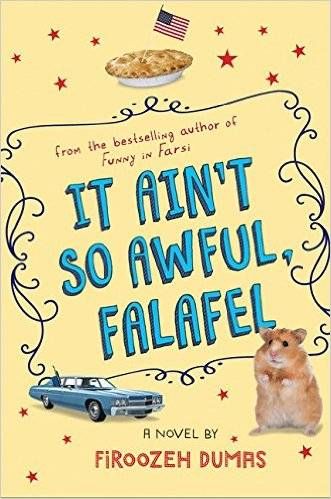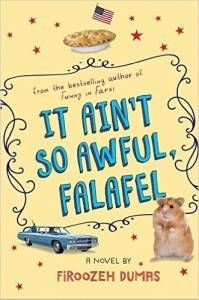 Zomorod (Cindy) from It Ain't So Awful, Falafel by Firoozeh Dumas (Clarion Books, May 3, 2016)
Zomorod (Cindy) Yousefzadeh is the new kid on the block . . . for the fourth time. California's Newport Beach is her family's latest perch, and she's determined to shuck her brainy loner persona and start afresh with a new Brady Bunch name—Cindy. It's the late 1970s, and fitting in becomes more difficult as Iran makes U.S. headlines with protests, revolution, and finally the taking of American hostages. Even mood rings and puka shell necklaces can't distract Cindy from the anti-Iran sentiments that creep way too close to home.
Why I love Zomorod (Cindy): She's unbelievably hilarious, honest, and loyal to her culture.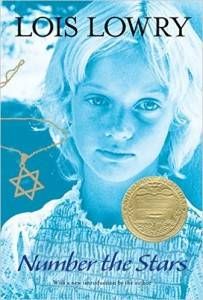 Annemarie Johansen from Number the Stars by Lois Lowry
As the German troops begin their campaign to "relocate" all the Jews of Denmark, Annemarie Johansen's family takes in Annemarie's best friend, Ellen Rosen, and conceals her as part of the family. Through the eyes of ten-year-old Annemarie, we watch as the Danish Resistance smuggles almost the entire Jewish population of Denmark, nearly seven thousand people, across the sea to Sweden. The heroism of an entire nation reminds us that there was pride and human decency in the world even during a time of terror and war.
Why I love Annemarie: She finds the courage to save her friends and family during a time of tremendous danger.
Favorite Quote: "Ellen had said that her mother was frightened of the ocean, that it was too cold and too big. The sky was, too, thought Annemarie. The whole world was: too cold, too big. And too cruel."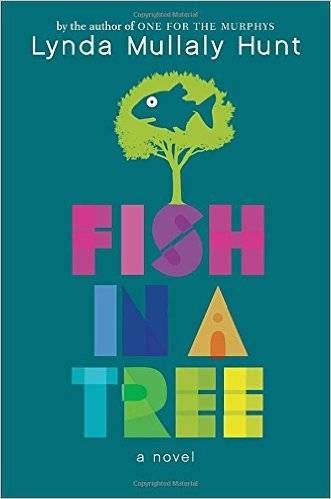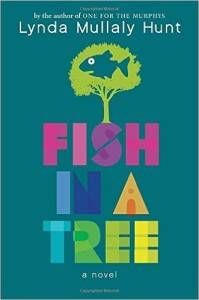 Ally from Fish in a Tree by Lynda Mullaly Hunt
Ally has been smart enough to fool a lot of smart people. Every time she lands in a new school, she is able to hide her inability to read by creating clever yet disruptive distractions. She is afraid to ask for help; after all, how can you cure dumb? However, her newest teacher Mr. Daniels sees the bright, creative kid underneath the trouble maker. With his help, Ally learns not to be so hard on herself and that dyslexia is nothing to be ashamed of. As her confidence grows, Ally feels free to be herself and the world starts opening up with possibilities. She discovers that there's a lot more to her—and to everyone—than a label, and that great minds don't always think alike.
Why I love Ally: She has a electric personality that draws people to her even as she struggles to believe in herself.
Favorite Quote: "But what really gets me is that in order for Mr. Daniels to come up with this plan, he must have thought of me outside of school—when he didn't have to think of me. I bet other teachers have never let me sit in their head one second longer than they had to."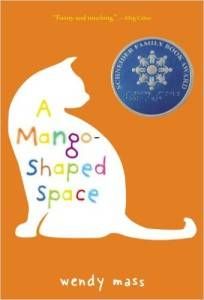 Mia Winchell in A Mango-Shaped Space by Wendy Mass
Mia Winchell has synesthesia, the mingling of perceptions whereby a person can see sounds, smell colors, or taste shapes. Forced to reveal her condition, she must look to herself to develop an understanding and appreciation of her gift in this coming-of-age novel.
Why I love Mia: She has a creative and seeking soul.
Favorite Quote: "I'm going to be so normal that when people look up normal in the dictionary, my name will be there."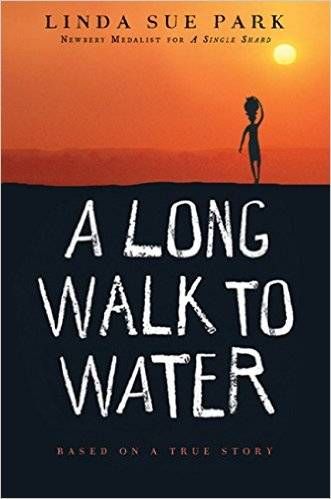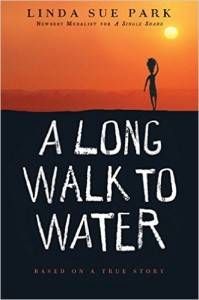 Nya from A Long Walk to Water by Linda Sue Park
A Long Walk to Water begins as two stories, told in alternating sections, about two eleven-year-olds in Sudan, a girl in 2008 and a boy in 1985. The girl, Nya, is fetching water from a pond that is two hours' walk from her home: she makes two trips to the pond every day. The boy, Salva, becomes one of the "lost boys" of Sudan, refugees who cover the African continent on foot as they search for their families and for a safe place to stay. Enduring every hardship from loneliness to attack by armed rebels to contact with killer lions and crocodiles, Salva is a survivor, and his story goes on to intersect with Nya's in an astonishing and moving way.
Why I love Nya: She is brave and thoughtful and loyal and generous.
Favorite Quote: "One step at a time, one day at a time, just today, just this day to get through."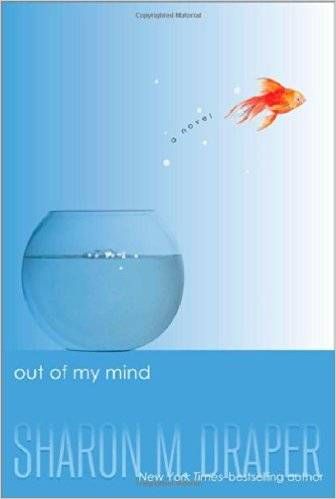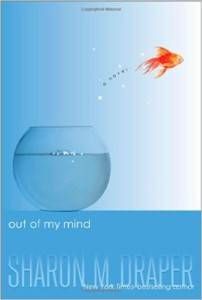 Melody from Out of My Mind by Sharon M. Draper
Melody is not like most people. She cannot walk or talk, but she has a photographic memory; she can remember every detail of everything she has ever experienced. She is smarter than most of the adults who try to diagnose her and smarter than her classmates in her integrated classroom—the very same classmates who dismiss her as mentally challenged, because she cannot tell them otherwise. But Melody refuses to be defined by cerebral palsy. And she's determined to let everyone know it…somehow.
Why I love Melody: She never stops learning and believing in herself even when no one believes in her.
Favorite Quote: "Thoughts need words. Words need a voice."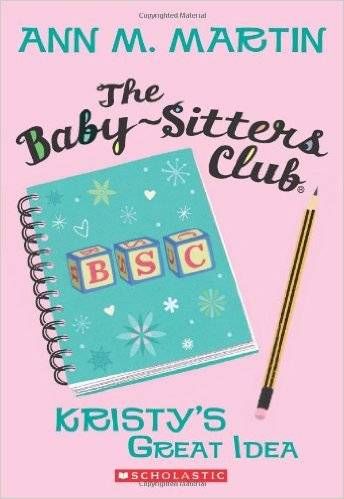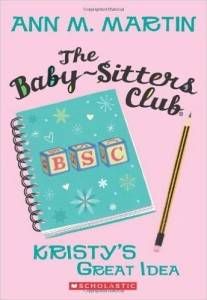 Claudia Kishi from The Baby-Sitters Club series by Ann M. Martin
Kristy and her friends all love taking care of kids, so starting a club is clearly a fantastic idea! They'll have fun and make money–but no one counted on prank phone calls, wild toddlers, and out-of-control pets.
Why I love Claudia: She had her own unique style and an artists' soul. She has always been my favorite from the BSC.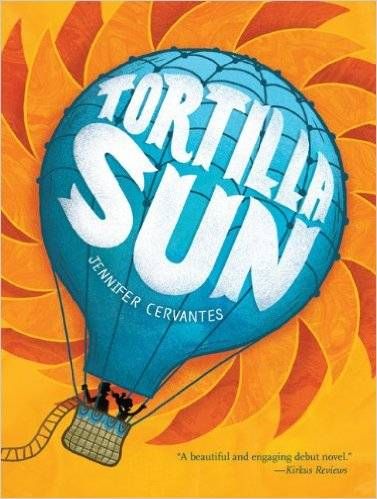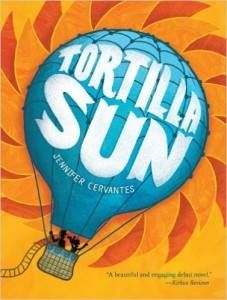 Izzy from Tortilla Sun by Jennifer Cervantes
When twelve-year-old Izzy spends the summer in her Nana's remote New Mexico village, she discovers long-buried secrets that come alive in an enchanted landscape of majestic mountains, whispering winds, and tortilla suns. Infused with the flavor of the southwest and sprinkled with just a pinch of magic, readers are sure to find this heartfelt story as rich and satisfying as Nana's homemade enchiladas.
Why I love Izzy: She's brimming with curiosity and opens her heart to her native culture and family.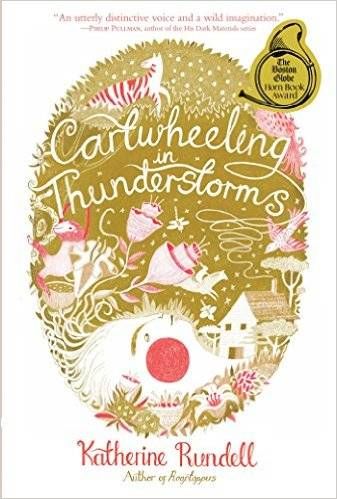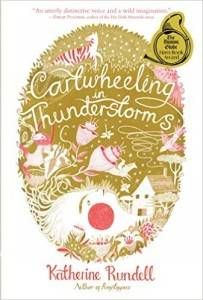 Wilhelmina (Will) Silver from Cartwheeling in Thunderstorms by Katherine Rundell
Wilhelmina Silver's world is golden. Living half-wild on an African farm with her horse, her monkey, and her best friend, every day is beautiful. But when her home is sold and Will is sent away to boarding school in England, the world becomes impossibly difficult. Lions and hyenas are nothing compared to packs of vicious schoolgirls. Where can a girl run to in London? And will she have the courage to survive?
Why I love Will: She's completely fearless! I love her independent spirit; anyone who can spend the night at a zoo and make friends with the animals is awesome in my book.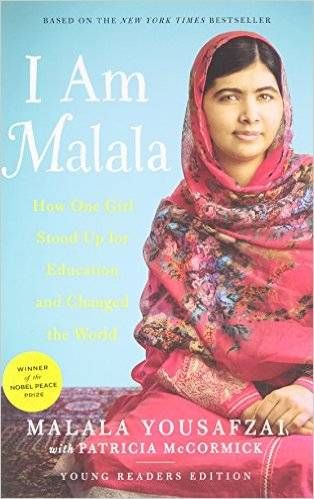 Malala from I Am Malala by Malala Yousafzai
Malala Yousafzai was only ten years old when the Taliban took control of her region. They said music was a crime. They said women weren't allowed to go to the market. They said girls couldn't go to school. Raised in a once-peaceful area of Pakistan transformed by terrorism, Malala was taught to stand up for what she believes. So she fought for her right to be educated. And on October 9, 2012, she nearly lost her life for the cause: She was shot point-blank while riding the bus on her way home from school. No one expected her to survive. Now Malala is an international symbol of peaceful protest and the youngest ever Nobel Peace Prize winner. In this Young Readers Edition of her bestselling memoir, which has been reimagined specifically for a younger audience and includes exclusive photos and material, we hear firsthand the remarkable story of a girl who knew from a young age that she wanted to change the world — and did.
Why I love Malala: She has an inner strength that I hope to find in my own life one day.
Favorite Quote: "Let us pick up our books and our pens. They are our most powerful weapons. One child, one teacher, one book and one pen can change the world."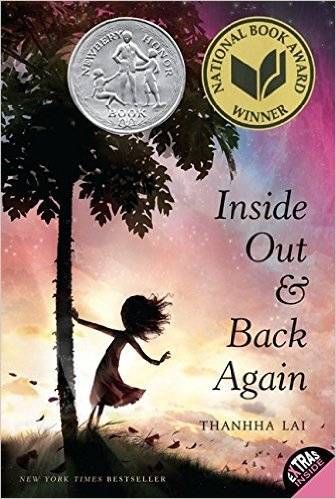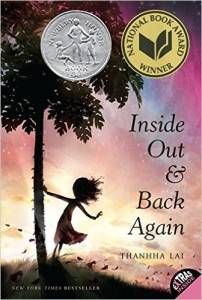 Hà from Inside Out and Back Again by Thanhha Lai
Hà has only ever known Saigon: the thrills of its markets, the joy of its traditions, and the warmth of her friends close by. But now the Vietnam War has reached her home. Hà and her family are forced to flee as Saigon falls, and they board a ship headed toward hope—toward America.
Why I love Hà: She perseveres through so much hardship, including war, starvation, bullying, and homesickness. She's powerful through her ability to transcend cruelty.
Favorite Quote: "Mother says, / People share / when they know they have escaped hunger. / Shouldn't people share / because there is hunger?"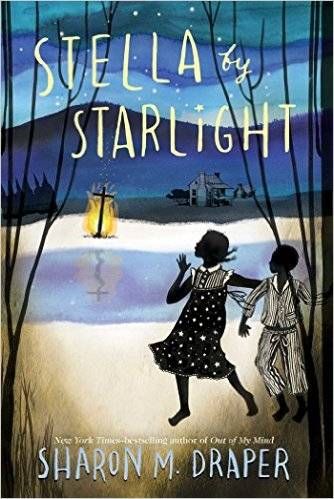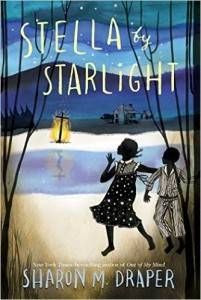 Stella from Stella by Starlight by Sharon M. Draper
Stella lives in the segregated South—in Bumblebee, North Carolina, to be exact about it. Some stores she can go into. Some stores she can't. Some folks are right pleasant. Others are a lot less so. To Stella, it sort of evens out, and heck, the Klan hasn't bothered them for years. But one late night, later than she should ever be up, much less wandering around outside, Stella and her little brother see something they're never supposed to see, something that is the first flicker of change to come, unwelcome change by any stretch of the imagination. As Stella's community—her world—is upended, she decides to fight fire with fire. And she learns that ashes don't necessarily signify an end.
Why I love Stella: Her mind never stops processing how to keep her family and community safe. She takes a risk to write down her feelings and experiences even though she doesn't think she'll be any good at it.
Favorite Quote: "Words fall out of the sky like leaves, girl. Grab a couple and write 'em down."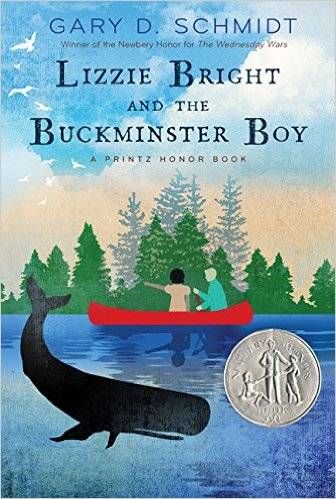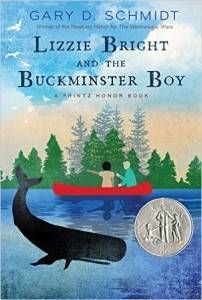 Lizzie Bright from Lizzie Bright and the Buckminster Boy by Gary D. Schmidt
It only takes a few hours for Turner Buckminster to start hating Phippsburg, Maine. No one in town will let him forget that he's a minister's son, even if he doesn't act like one. But then he meets Lizzie Bright Griffin, a smart and sassy girl from a poor nearby island community founded by former slaves. Despite his father's-and the town's-disapproval of their friendship, Turner spends time with Lizzie, and it opens up a whole new world to him, filled with the mystery and wonder of Maine's rocky coast. The two soon discover that the town elders, along with Turner's father, want to force the people to leave Lizzie's island so that Phippsburg can start a lucrative tourist trade there. Turner gets caught up in a spiral of disasters that alter his life-but also lead him to new levels of acceptance and maturity. This sensitively written historical novel, based on the true story of a community's destruction, highlights a unique friendship during a time of change.
Why I love Lizzie: She's devoted to her family and her land, and she's unafraid of and stands up to the people who spread hate and discord in her community.
Favorite Quote: "Lizzie Bright Griffin, do you ever wish the world would just go ahead and swallow you whole?"
"Sometimes I do," she said, and then smiled. "but sometimes I figure I should just go ahead and swallow it."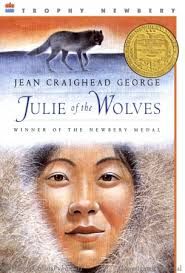 Julie from Julie of the Wolves by Jean Craighead George
To her small Eskimo village, she is known as Miyax; to her friend in San Francisco, she is Julie. When her life in the village becomes dangerous, Miyax runs away, only to find herself lost in the Alaskan wilderness. Miyax tries to survive by copying the ways of a pack of wolves and soon grows to love her new wolf family. Life in the wilderness is a struggle, but when she finds her way back to civilization, Miyax is torn between her old and new lives. Is she Miyax of the Eskimos—or Julie of the wolves?
Why I loved Miyax: She is proud of her native culture and does everything she can to preserve it.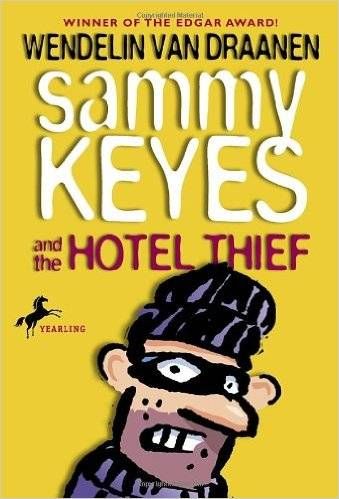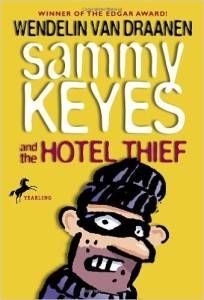 Sammy from the Sammy Keyes series by Wendelin Van Draanen
What Sammy should have done was put the binoculars down and call 911. What she does instead is tighten up the focus on her right eye to get a better look. There's something very familiar about this thief. But when Sammy eventually spills her story to Officer Borsch, he doesn't believe her. He treats her like some snot-nosed little kid. Well, Sammy's not going to stand for that. She's a snot-nosed seventh grader now, and she knows what she saw. And somehow she's going to prove it.
Why I Love Sammy: She's irreligious and always getting in trouble. No one believes her when she comes up with her crazy theories, but she's usually right.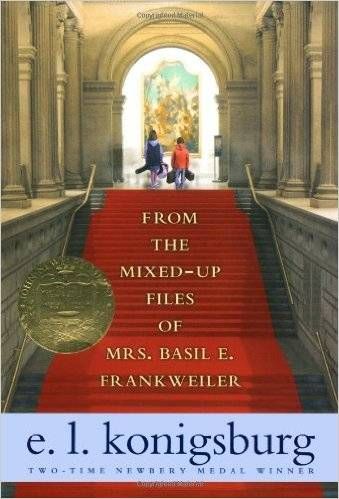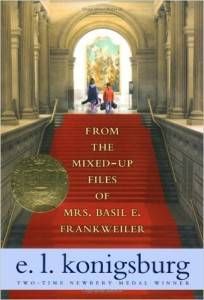 Claudia Kincaid from From the Mixed-Up Files of Mrs. Basil E. Frankweiler by E.L. Konigsburg
When suburban Claudia Kincaid decides to run away, she knows she doesn't just want to run from somewhere she wants to run to somewhere–to a place that is comfortable, beautiful, and preferably elegant. She chooses the Metropolitan Museum of Art in New York City. Knowing that her younger brother, Jamie, has money and thus can help her with the serious cash flow problem she invites him along. Once settled into the museum, Claudia and Jamie, find themselves caught up in the mystery of an angel statue that the museum purchased at an auction for a bargain price of $250. The statue is possibly an early work of the Renaissance master Michelangelo, and therefore worth millions. Is it? Or isn't it? Claudia is determined to find out. This quest leads Claudia to Mrs. Basil E. Frankweiler, the remarkable old woman who sold the statue and to some equally remarkable discoveries about herself.
Why I love Claudia: She's brave enough to run away from home and move into a museum! Plus her money making skills are top notch.
Favorite Quote: "Claudia knew that she could never pull off the old-fashioned kind of running away. That is, running away in the heat of anger with a knapsack on her pack. She didn't like discomfort; even picnics were untidy and inconvenient: all those insects and the sun melting the icing on the cupcakes. Therefore, she decided that her leaving home would not be just running from somewhere but would be running to somewhere."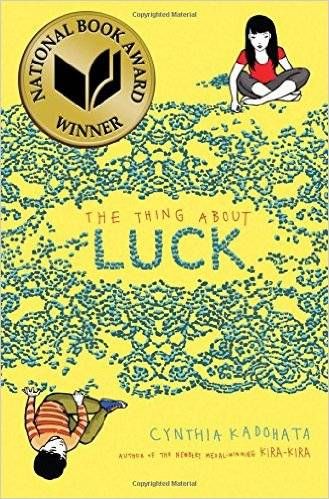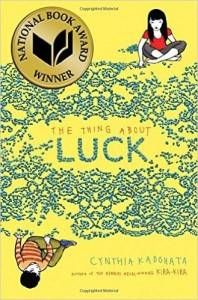 Summer from The Thing About Luck by Cynthia Kadohata
Summer knows that kouun means "good luck" in Japanese, and this year her family has none of it. Just when she thinks nothing else can possibly go wrong, an emergency whisks her parents away to Japan–right before harvest season. Summer and her little brother are left in the care of their grandparents — Obaachan and Jiichan — who come out of retirement in order to harvest wheat and help pay the bills. The thing about Obaachan and Jiichan is that they are old-fashioned and demanding, and between helping Obaachan cook for the workers, covering for her when her back pain worsens, and worrying about her lonely little brother, Summer just barely has time to notice the attentions of their boss's cute son. But notice she does, and what begins as a welcome distraction from the hard work soon turns into a mess of its own. Having thoroughly disappointed her grandmother, Summer figures the bad luck must be finished–but then it gets worse. And when that happens, Summer has to figure out how to change it herself, even if it means further displeasing Obaachan. Because it might be the only way to save her family.
Why I love Summer: She's tough, spirited, and very aware of herself and her abilities.
Favorite Quote: "The thing about luck is that it's like a fever. You can take fever meds and lie in bed and drink chicken broth and sleep seventeen hours in a row, but basically your fever will break when it wants to break."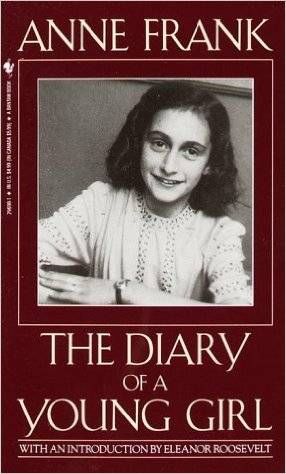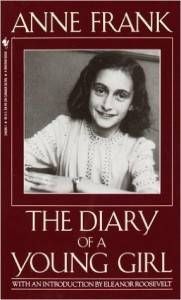 Anne Frank from The Diary of a Young Girl by Anne Frank
In 1942, with Nazis occupying Holland, a thirteen-year-old Jewish girl and her family fled their home in Amsterdam and went into hiding. For the next two years, until their whereabouts were betrayed to the Gestapo, they and another family lived cloistered in the "Secret Annex" of an old office building. Cut off from the outside world, they faced hunger, boredom, the constant cruelties of living in confined quarters, and the ever-present threat of discovery and death. In her diary Anne Frank recorded vivid impressions of her experiences during this period. By turns thoughtful, moving, and amusing, her account offers a fascinating commentary on human courage and frailty and a compelling self-portrait of a sensitive and spirited young woman whose promise was tragically cut short.
Why I love Anne Frank: She finds humor even amidst unbearable fear and hardship.
Favorite Quote: "How wonderful it is that nobody need wait a single moment before starting to improve the world."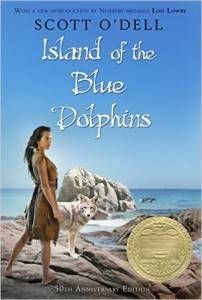 Karana from Island of the Blue Dolphins by Scott O'Deal
In the Pacific there is an island that looks like a big fish sunning itself in the sea. Around it, blue dolphins swim, otters play, and sea elephants and sea birds abound. once, Indians also lived on the island. And when they left and sailed to the east, one young girl was left behind. This is the story of Karana, the Indian girl who lived alone for years on the Island of the Blue Dolphins. Year after year, she watched one season pass into another and waited for a ship to take her away. But while she waited, she kept herself alive by building shelter, making weapons, finding food, and fighting her enemies, the wild dogs. It is not only an unusual adventure of survival, but also a tale of natural beauty and personal discovery.
Why I love Karana: She is a survivor and her love and care for animals is so deep and so real.
Favorite Quote: "After that summer, after being friends with Won-a-nee and her young, I never killed another otter. I had an otter cape for my shoulders, which I used until it wore out, but never again did I make a new one. Nor did I ever kill another cormorant for its beautiful feathers, though they have long, think necks and make ugly sounds when they talk to each other. Nor did I kill seals for their sinews, using instead kelp to bind the things that needed it. Nor did I kill another wild dog, nor did I try to speak another sea elephant. Ulape would have laughed at me, and other would have laughed, too — my father most of all. Yet this is the way I felt about the animals who had become my friends and those who were not, but in time could be. If Ulape and my father had come back and laughed, and all the other had come back and laughed, still I would have felt the same way, for animals and birds are like people, too, though they do no talk the same or do the same things. Without them the earth would be an unhappy place."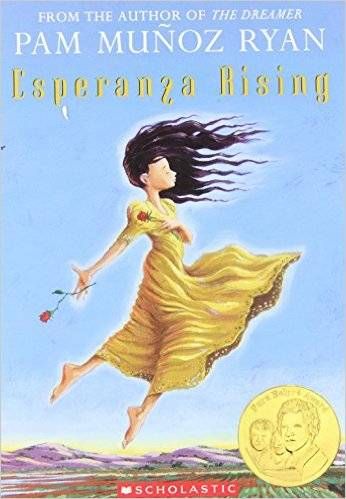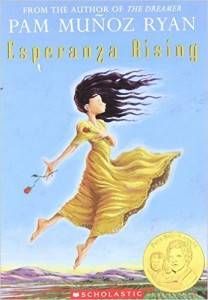 Esperanza from Esperanza Rising by Pam Munoz Ryan
Esperanza thought she'd always live with her family on their ranch in Mexico–she'd always have fancy dresses, a beautiful home, and servants. But a sudden tragedy forces Esperanza and Mama to flee to California during the Great Depression, and to settle in a camp for Mexican farm workers. Esperanza isn't ready for the hard labor, financial struggles, or lack of acceptance she now faces. When their new life is threatened, Esperanza must find a way to rise above her difficult circumstances–Mama's life, and her own, depend on it.
Why I love Esperanza: She is brave, she embraces her circumstances, and she isn't afraid of hard work.
Favorite Quote: "Esperanza smiled and reached over and gently pulled the yarn, unraveling the uneven stitches. Then she looked into Isabel's trusting eyes and said, 'Do not ever be afraid to start over.'"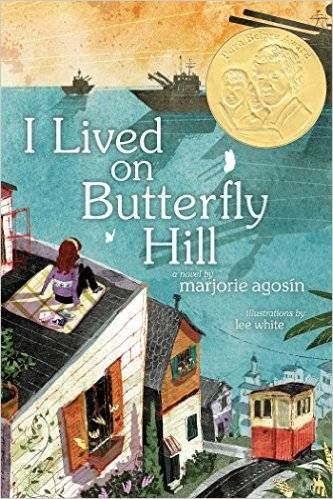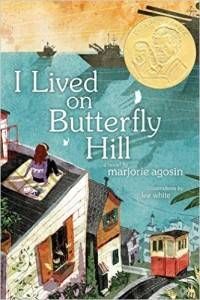 Celeste Marconi from I Lived on Butterfly Hill by Marjorie Agosin
Celeste Marconi is a dreamer. She lives peacefully among friends and neighbors and family in the idyllic town of Valparaiso, Chile—until one day when warships are spotted in the harbor and schoolmates start disappearing from class without a word. Celeste doesn't quite know what is happening, but one thing is clear: no one is safe, not anymore. The country has been taken over by a government that declares artists, protestors, and anyone who helps the needy to be considered "subversive" and dangerous to Chile's future. So Celeste's parents—her educated, generous, kind parents—must go into hiding before they, too, "disappear." Before they do, however, they send Celeste to America to protect her. As Celeste adapts to her new life in Maine, she never stops dreaming of Chile. But even after democracy is restored to her home country, questions remain: Will her parents reemerge from hiding? Will she ever be truly safe again?
Why I love Celeste: She's a dreamer, but she's also a doer.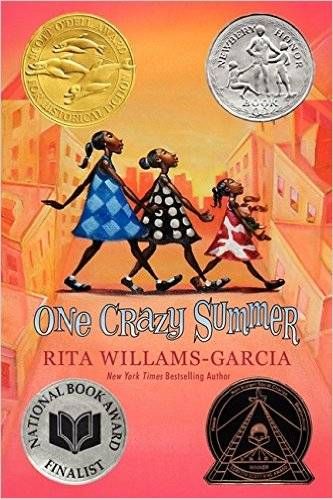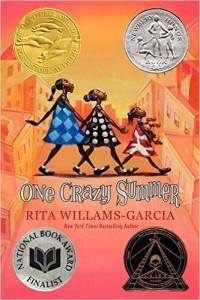 Delphine, Vonetta, and Fern from One Crazy Summer by Rita Williams-Garcia
Eleven-year-old Delphine is like a mother to her two younger sisters, Vonetta and Fern. She's had to be, ever since their mother, Cecile, left them seven years ago for a radical new life in California. When they arrive from Brooklyn to spend the summer with her, Cecile is nothing like they imagined. While the girls hope to go to Disneyland and meet Tinker Bell, their mother sends them to a day camp run by the Black Panthers. Unexpectedly, Delphine, Vonetta, and Fern learn much about their family, their country, and themselves during one truly crazy summer.
Why I love these girls: They are so open to new experiences and embrace what the world throws at them.
Favorite Quote: "We all have our la-la-la song. The thing we do when the world isn't singing a nice tune to us. We sing our own nice tune to drown out ugly."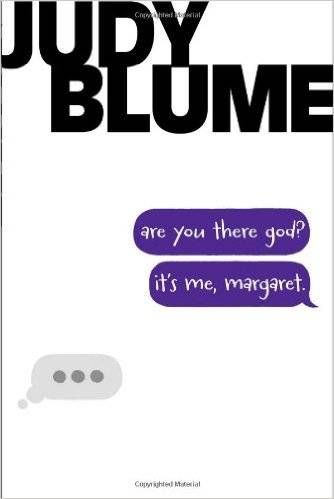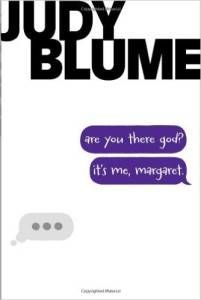 Margaret Simon from Are You There, God? It's Me, Margaret by Judy Blume
Margaret Simon, almost twelve, likes long hair, tuna fish, the smell of rain, and things that are pink. She's just moved from New York City to Farbook, New Jersey, and is anxious to fit in with her new friends—Nancy, Gretchen, and Janie. When they form a secret club to talk about private subjects like boys, bras, and getting their first periods, Margaret is happy to belong. But none of them can believe Margaret doesn't have religion, and that she isn't going to the Y or the Jewish Community Center. What they don't know is Margaret has her own very special relationship with God. She can talk to God about everything—family, friends, even Moose Freed, her secret crush. Margaret is funny and real, and her thoughts and feelings are oh-so-relatable—you'll feel like she's talking right to you, sharing her secrets with a friend.
Why I love Margaret: She's religious without being "religious"; she's honest without being overbearing.
Favorite Quote: "Are you there God? It's me, Margaret. I just told my mother I want a bra. Please help me grow God. You know where."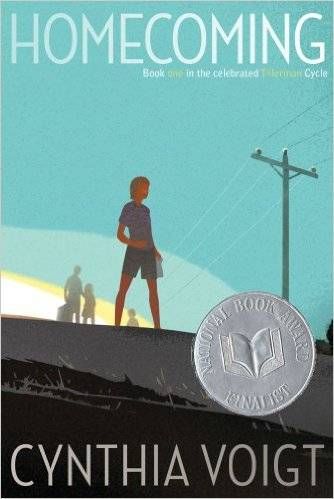 Dicey Tillerman from Homecoming by Cynthia Voigt
"It's still true." That's the first thing James Tillerman says to his older sister, Dicey, every morning. It's still true that their mother has abandoned the four Tillermans in a mall parking lot somewhere in the middle of Connecticut. It's still true that they have to find their own way to Great-aunt Cilla's house in Bridgeport. It's still true that they need to spend as little as possible on food and seek shelter anywhere that is out of view of the authorities. It's still true that the only way they can hope to all stay together is to just keep moving forward. Deep down, Dicey hopes they can find someone to trust, someone who will take them in and love them. But she's afraid it's just too much to hope for….
Why I love Dicey: She's got incredible strength of character and intuition.
Favorite Quote: "You must not let yourself become too respectable. Keep yourself a little wild. What is life for, if not for the living of it?"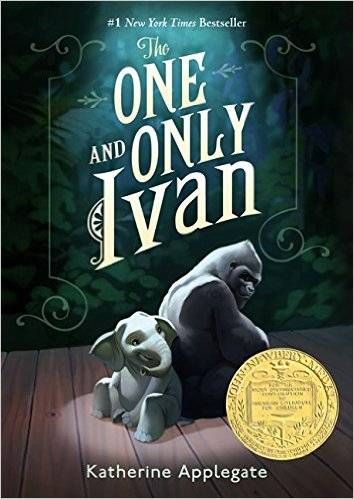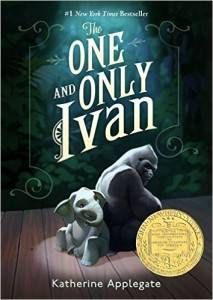 Julia from The One and Only Ivan by Katherine Applegate
Having spent twenty-seven years behind the glass walls of his enclosure in a shopping mall, Ivan has grown accustomed to humans watching him. He hardly ever thinks about his life in the jungle. Instead, Ivan occupies himself with television, his friends Stella and Bob, and painting. But when he meets Ruby, a baby elephant taken from the wild, he is forced to see their home, and his art, through new eyes.
Why I love Julia: She takes time to understand Ivan and his intentions and stops at nothing to help Ivan carry out his plans.
Favorite Quote: "(I know) because I'm an artist and he's an artist."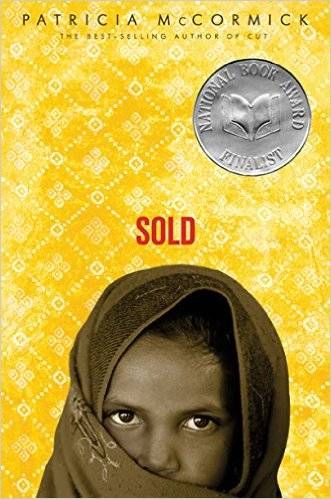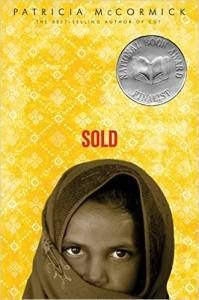 Lakshmi from Sold by Patricia McCormick
Lakshmi is a thirteen-year-old girl who lives with her family in a small hut on a mountain in Nepal. Though she is desperately poor, her life is full of simple pleasures, like playing hopscotch with her best friend from school, and having her mother brush her hair by the light of an oil lamp. But when the harsh Himalayan monsoons wash away all that remains of the family's crops, Lakshmi's stepfather says she must leave home and take a job to support her family. He introduces her to a glamorous stranger who tells her she will find her a job as a maid in the city. Glad to be able to help, Lakshmi journeys to India and arrives at "Happiness House" full of hope. But she soon learns the unthinkable truth: she has been sold into prostitution.
Why I love Lakshmi: She goes through unbelievable trials yet never gives up hope.
Favorite Quote: "When I have run out of words to copy, I look out the window at this strange place called India. Inside the train, the people around me are snoring. I don't understand how they can close their eyes when there is so much to see."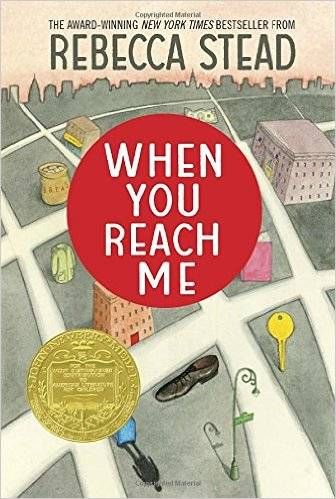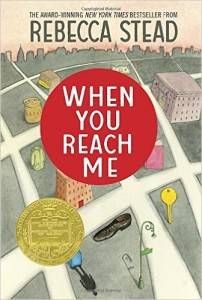 Miranda from When You Reach Me by Rebecca Stead
By sixth grade, Miranda and her best friend, Sal, know how to navigate their New York City neighborhood. They know where it's safe to go, and they know who to avoid. Like the crazy guy on the corner. But things start to unravel. Sal gets punched by a kid on the street for what seems like no reason, and he shuts Miranda out of his life. The apartment key that Miranda's mom keeps hidden for emergencies is stolen. And then a mysterious note arrives, scrawled on a tiny slip of paper. The notes keep coming, and Miranda slowly realizes that whoever is leaving them knows things no one should know. Each message brings her closer to believing that only she can prevent a tragic death. Until the final note makes her think she's too late.
Why I love Miranda: She's loyal deep down in her bones.
Favorite Quote: "Trying to forget really doesn't work. In fact, it's pretty much the same as remembering."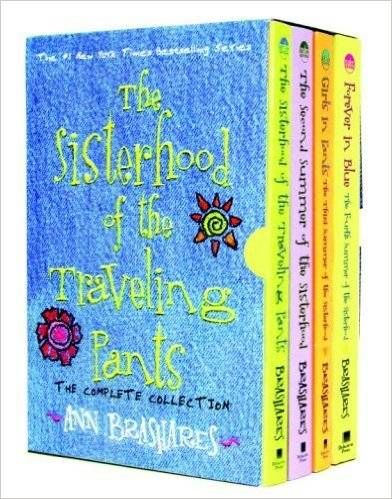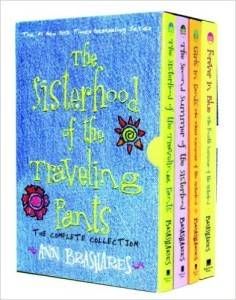 Carmen, Libby, Lena, and Bridget from The Sisterhood of the Traveling Pants series by Ann Brashares
Some friends just fit together. Once there was a pair of pants. Just an ordinary pair of jeans. But these pants, the Traveling Pants, went on to do great things. This is the story of the four friends—Lena, Tibby, Bridget, and Carmen—who made it possible.
Why I love these girls: Their friendship is unbreakable even among distance and changing circumstances.
Favorite Quote: "It's more that I'm afraid of time. And not having enough of it. Time to figure out who I'm supposed to be… to find my place in the world before I have to leave it. I'm afraid of what I'll miss."
Jacqueline Woodson from Brown Girl Dreaming by Jacqueline Woodson
Raised in South Carolina and New York, Woodson always felt halfway home in each place. In vivid poems, she shares what it was like to grow up as an African American in the 1960s and 1970s, living with the remnants of Jim Crow and her growing awareness of the Civil Rights movement. Touching and powerful, each poem is both accessible and emotionally charged, each line a glimpse into a child's soul as she searches for her place in the world. Woodson's eloquent poetry also reflects the joy of finding her voice through writing stories, despite the fact that she struggled with reading as a child. Her love of stories inspired her and stayed with her, creating the first sparks of the gifted writer she was to become.
Why I love Jacqueline Woodson: She has a dream and never stops pursuing it.
Favorite Quote: "We all have the same dream, my grandmother says. To live equal in a country that's supposed to be the land of the free. She lets out a long breath, deep remembering."
What about you? Who are your heroines from children's books?