This content contains affiliate links. When you buy through these links, we may earn an affiliate commission.
This post is part of our International Women's Day celebration. See all the posts here.
---
In the last few years, mostly by the influence of the rad community here, I've made my reading choices 100% more deliberate than they ever were before. In addressing that, I've read some awesome books that have significantly affected my worldview and broadened my cultural knowledge in ways my anthropology classes during university didn't. And since we're talking about this on International Women's Day, I'm going to narrow the scope down to a few lady-authored books.
I'm a teacher. My first couple of years teaching I was in Japan and only generally had to be sensitive to one culture in my students, and this includes naming conventions and pronunciations. I've always felt that names are important, but it wasn't until I moved back to Miami and started teaching at a school with a much more diverse student body that I came to realize just how. Whenever I meet new students now, the dialogue begins with questions like, "Is your name in English or Spanish?" or "What language do you speak at home?". There's such meaningful cultural exchange there, and it gives kids the opportunity to share a piece of themselves with me they don't really get asked about by adults often. That and, you know, treating young kids with respect and learning their names correctly has become super important to me as a result of my experiences.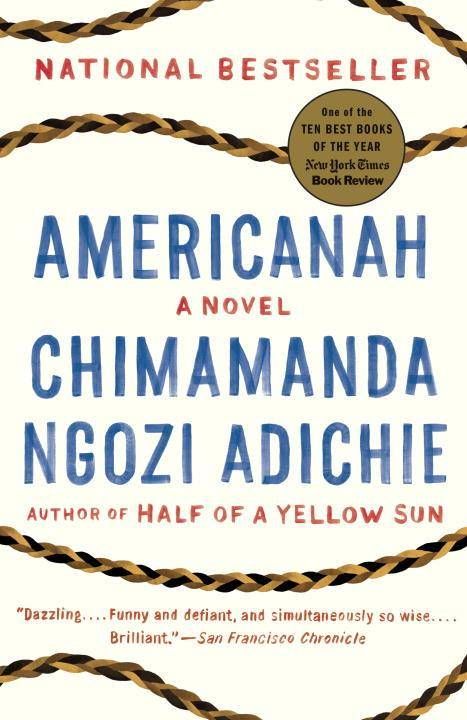 One day, I was teaching Kindergarten and I came across a name very similar to that of Ifemelu from Americanah by Chimamanda Ngozi Adichie. I asked the little girl, "Are you, or is your family from Nigeria?" Her eyes lit up, and she replied that yes, besides her father, all of her family is from Nigeria, and how did I know? Nobody ever figures that, and please let me explain to you what my name means, because I love my name. I'm no expert, and this is more than a little bit serendipitous because I had some knowledge from having read that book, but I'm taking it. It's one of the most satisfying in-school moments I've ever experienced thanks to the power of reading books by people who are different from myself.
We've talked about Roxane Gay's rad essay collection Bad Feminist before, and how necessary it is to look at race and gender and media portrayal with a critical eye. It's a brave collection, not just because of the general subject matter, but because some of the essays are deeply personal and revealing of the author's life experiences. Bad Feminist, for me, was validating and informative, but then I read Gay's An Untamed State, which took me seriously out of my comfort zone. I can't express enough how deeply affected I was by that book, which is about a woman who is kidnapped in Haiti by a group of people who had demands of her father. It's a difficult and terrifying read, and if you're aware of some of the author's own history, it gets even realer. Sometimes, a cultural exchange or learning about different experiences will be easy. Other times, not so.
Sometimes, I don't even have to look far from home for the toughest and realest stories. I recently read Gabi, A Girl in Pieces by Isabel Quintero and was totally blown away by how perfectly well the author captured what the life of a young Latin@ can be like. What it can be like to be a gay teen son or a pregnant teen daughter in a God-fearing Latino household. Or a mom who struggles every day not to fall apart in front anyone from shame or embarrassment, especially not in front of her kids. About a chubby girl who finds her feminism and her voice, and a creative outlet for it in poetry. This book would have helped so many friends through so much frustration when we were teenagers, but it's over with now, and hey: I've got the ability now to get it into as many hands as I can.
There are so many people who say that books are just entertainment, and what matters is that the story is "good," not the gender/race/background/orientation/culture of the author or main characters. But I reject that way of thinking. Books are a safe way to learn about different people or cultures. They're capable of validating your feelings or experiences or help you understand your friends better. And they can be a sturdy hurricane impact window keeping you safe on one side and some terrible things on the other. So yeah, some fools can keep pretending that these narratives aren't important, but I'll be over here being a better human and talking up these books that teach me about people who aren't just like me.