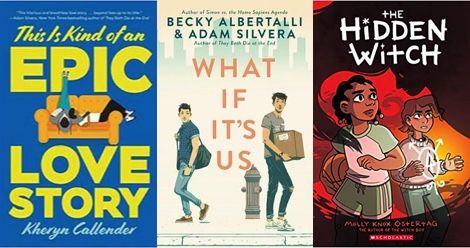 LGBTQ
More Than Just Representation: 5 Queer Reads
This content contains affiliate links. When you buy through these links, we may earn an affiliate commission.
This list of fall 2018 queer YA books is sponsored by She/He/They/Me by Robyn Ryle.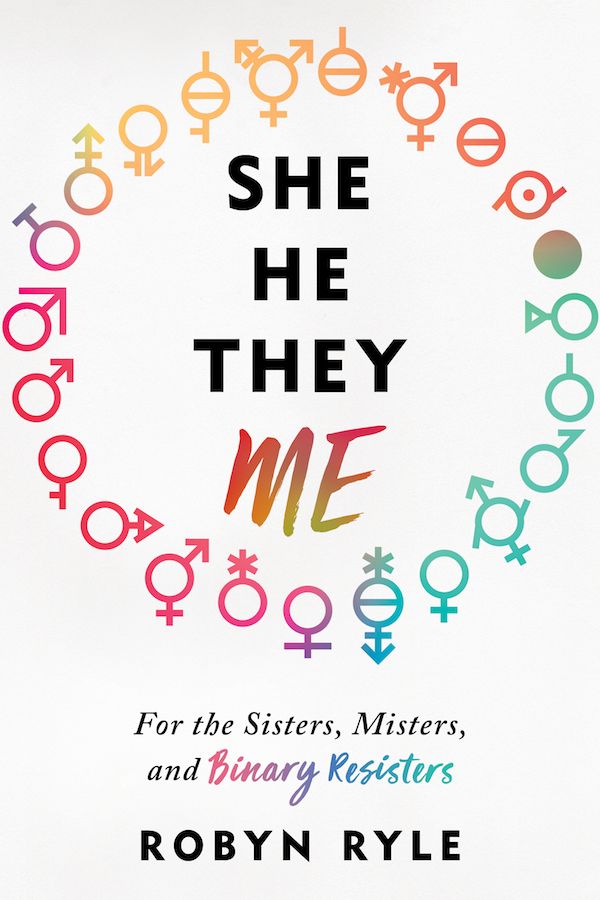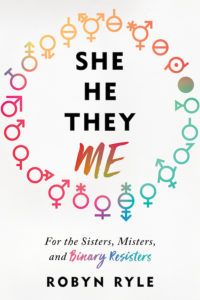 If you've ever questioned the logic of basing an entire identity around what you have between your legs, it's time to embark on a daring escape outside of the binary box…
Open your eyes to what it means to be a boy or a girl – and above and beyond! Within these pages, you get to choose which path to forge. Explore over one hundred different scenarios that embrace nearly every definition across the world, over history, and in the ever-widening realms of our imagination! Jump headfirst into this refreshingly creative exploration of the ways gender colors every shade and shape of our world.
---
This is a guest post from Jackson Bird. He is a New York City-based YouTuber and activist working to demystify the transgender experience by sharing his and others' stories online. You can hear some of those stories on his podcast, Transmission, as well as on his YouTube channel, jackisnotabird.
---
Every LGBTQ+ person has what I like to call their testimony, their story of how they figured out who they were and started to live their truth. A coming to gay Jesus story, if you will. In my testimony, I grew up barren of LGBTQIA+ resources with zero knowledge that transgender men existed. This left me lost and confused about the feeling I'd had my whole life, an irrepressible knowing that I should've been assigned male at birth.
But the real truth is that I'd known about the existence of transgender men since I was a preteen. I saw an only partially irresponsible episode about transgender kids on Oprah and a couple years later I saw a fully offensive trans male character in an Adam Sandler movie. Those brushes with visibility showed me that other people with similar feelings to me existed, yes, but that to share those feelings openly was sad, shameful, and humiliating.
What I've come to put together in the years since is that it was not a lack of exposure to trans people's existence that kept me in the closet until the age of twenty-five; it was a lack of exposure to acceptance of trans people.
It wasn't until college that I started seeing the kind of representation that told me transgender people could lead fulfilling lives, be accepted by their communities, and find love. That representation primarily came from social media, where transgender people were increasingly sharing their transitions for others to find solace in. For the first time, I saw not just acceptance, but celebration, self-love, and accurate information about options that existed for people experiencing gender dysphoria.
This made all the difference. Suddenly, I was able to imagine a future where I could tell people how I'd always felt, where I could transition and still live a happy life. Maybe there would be people out there, even in my own circle, who didn't accept me, but here was a whole world of people telling me it was okay.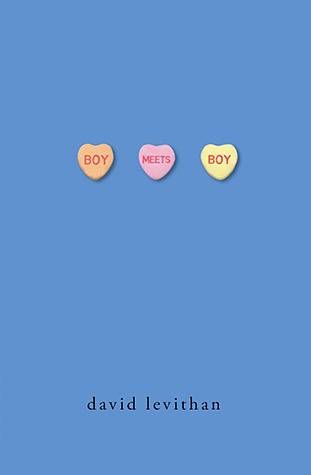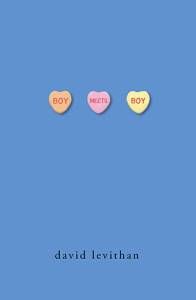 While I'm forever grateful for the representation I eventually found in social media, I can't help wishing I'd been able to find it sooner. Even positive gay representation had been few and far between in young adult books when I was growing up. I remember sitting on the carpet in the teen section of our local Barnes & Noble in early high school, hiding the store's only copy of Boy Meets Boy by David Levithan inside of a large SAT prep book so no one would see what I was reading. It was my one portal to the LGBTQIA+ world and I never had the guts to buy it.
What if my kindergarten teacher had read us a book about a little girl who wanted to be a boy, like Erica Silverman's fantastic Jack (Not Jackie)? Or if my high school library had had a copy of a transgender teenager's memoir, like Skylar Kergil's Before I Had the Words? With knowledge and support from those stories, I might have spent a lot fewer years isolating myself in fear, and far more years living happily and authentically.
Fortunately, these days there are tons of LGBTQIA+ books out there for young adults that realistically portray the complexities, the challenges, and the joys of being queer or trans. So in honor of National Coming Out Day, and in hopes that the continuing trend of positive LGBTQIA+ books will help more and more people understand and accept themselves, I present this fall's top 5 LGBTQIA+ YA releases that I can't wait to read:
Aspiring screenwriter Nathan Bird has been set on playing it safe romantically ever since his father died, but his best-friend-turned-girlfriend-turned-best-friend-again, Florence, is set on making sure Nate finds someone else. And in a twist that is rom-com-worthy, someone does come along: Oliver James Hernández, his childhood best friend.
From the New York Times bestselling author of Dear Martin comes this illuminating exploration of old friendships, new crushes, and the path to self-discovery. Set in Decatur, Georgia, Odd One Out is split in three parts with a different narrator for each. Courtney "Coop" Cooper lives next door to his best friend, Jupiter "Jupe" Charity-Sanchez, a girl he'd be (even more) in love with if she weren't gay—and crushing on new girl Rae, who may or may not be straight.
In this sequel to the Prism award–winning The Witch Boy, in which girls are raised to be witches, while boys grow up to be shapeshifters, Aster and his family are adjusting to his unconventional talent for witchery. Meanwhile, Aster's friend from the non-magical part of town, Charlie, is having problems of her own—a curse has tried to attach itself to her. She runs to Aster and escapes it, but now the friends must find the source of the curse before more people—normal and magical alike—get hurt.
What If It's Us by Becky Albertalli and Adam Silvera
From the authors of Simon vs. the Homo Sapiens Agenda and They Both Die at the End comes a smart, funny, heartfelt collaboration about two very different boys who can't decide if the universe is pushing them together—or pulling them apart. Arthur is only in New York for the summer, but if Broadway has taught him anything, it's that the universe can deliver a show-stopping romance when you least expect it. Ben thinks the universe needs to mind its business. If the universe had his back, he wouldn't be on his way to the post office carrying a box of his ex-boyfriend's things. But when Arthur and Ben meet-cute at the post office, what exactly does the universe have in store for them…?
Quiver by Julia Watts
Set in rural Tennessee, Quiver focuses on the unlikely friendship between two teens from opposite sides of the culture wars. Libby is the oldest child of six, going on seven, in a family that adheres to the "quiverfull" lifestyle: strict evangelical Christians who believe that they should have as many children as God allows because children are like arrows in the quiver of "God's righteous warriors." Meanwhile, Zo is the gender fluid offspring of Libby's new neighbors who have moved to the country from Knoxville in hopes of living a slower-paced, more natural life. Zo and hir family are as far to the left ideologically as Libby's family is to the right, and yet Libby and Zo, who are the same age, feel a connection that leads them to friendship—a friendship that seems doomed from the start because of their families' differences.