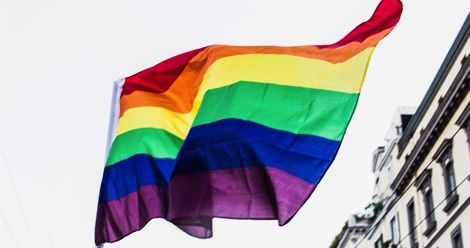 LGBTQ
Existing in the Sunlight: A Story of Coming Out
This content contains affiliate links. When you buy through these links, we may earn an affiliate commission.
This guest post is sponsored by She/He/They/Me by Robyn Ryle.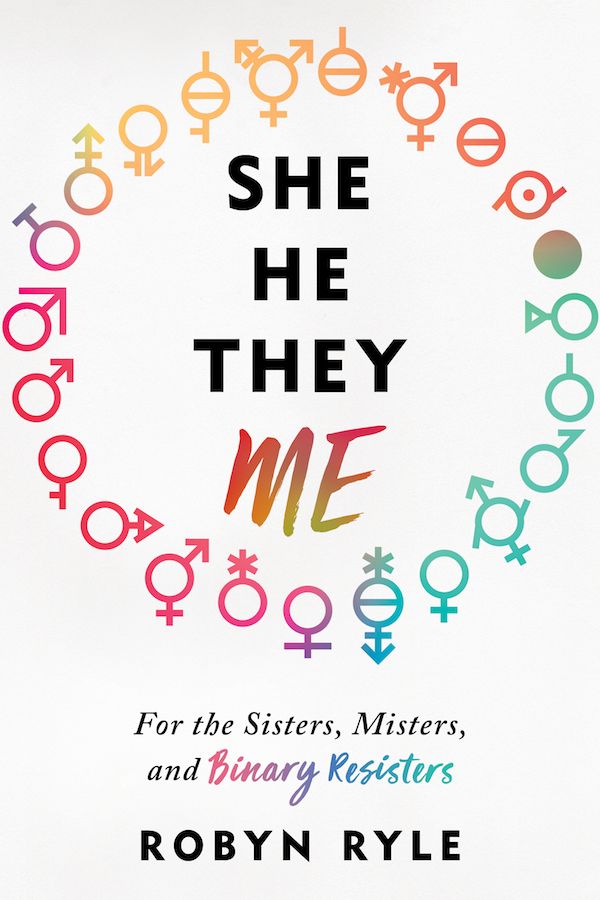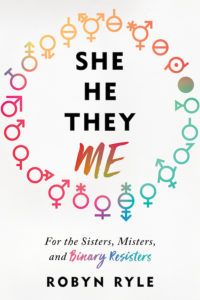 If you've ever questioned the logic of basing an entire identity around what you have between your legs, it's time to embark on a daring escape outside of the binary box…
Open your eyes to what it means to be a boy or a girl – and above and beyond! Within these pages, you get to choose which path to forge. Explore over one hundred different scenarios that embrace nearly every definition across the world, over history, and in the ever-widening realms of our imagination! Jump headfirst into this refreshingly creative exploration of the ways gender colors every shade and shape of our world.
---
This is a guest post from Mark Oshiro. He is the Hugo-nominated writer of the online Mark Does Stuff universe (Mark Reads and Mark Watches), where he analyzes book and TV series. He was the nonfiction editor of Queers Destroy Science Fiction! and the co-editor of Speculative Fiction 2015, and is the President of the Con or Bust Board of Directors. When not writing/recording reviews or editing, Oshiro engages in social activism online and offline. Anger is a Gift is his debut YA contemporary fiction novel. You can find him on Twitter at @MarkDoesStuff.
---
There is a shadow that stretches from the closet in my childhood bedroom.
It runs along the floor, across the beat-up, peeling tiles, and touches the wooden chest. I have hidden many things there, like the inserts from men's underwear I stole from Wal-Mart and used to take out late out night, fantasizing about what it would be like if one of the models ran their hands over my body. Tucked in the far corner is a copy of It, a book I did not truly understand for many years, but there is a scene late in the book that I read over and over again. I dreamed of doing the same thing. I wished I did not experience the shame that followed the release.
There are CDs in there, too, of riot grrrl bands and punk rockers and crooners, who sing of things that made me feel a little bit less alone. No one was supposed to know I had them, so I stuffed them underneath a teddy bear and some old clothes. I only took them out when I needed them. Turns out I relied on them more and more as a teenager, until they are amongst the only possessions I crammed into a duffel bag when I fled home at sixteen.
Those shadows are always in my memory, so much so that I still cannot spend too much time in the house that I grew up in. I lived a majority of my childhood in that darkness, and I wore it like a cloak. I wrapped it around me when I left the house, and it allowed me to lie: to lie when other boys joked about women or made crude comments about them. To lie when I was asked if I like girls. To lie at home about what I wanted to be when I grew up, or why I was always crying, or why most of my friends were not other boys at school. It didn't always work, and perhaps the shadow was too striking, too obvious, too complete. But it was my shield. It was the means by which I survived, and it means that I lived a falsehood for many, many years.
A lot of my memories from junior high and high school are of me lying, even in the smallest moments and for the smallest things, because I had to contort myself to fit behind my own shield. All those dances, all those school presentations, all those times I lied so easily and so readily, just to stay safe.
But the shadows were torn from me years later, just after graduation, and I was thrust out into the light. It was a painful process, one I have long wished I could have performed myself. But miles from home, I found who I was, who I wanted to be, who I wanted to love. I let the light wash over me, and the shadows scurried away. I was not hidden from the world any longer.
I got to be myself.
I have watched To All The Boys I've Loved Before four times since it came out. I loved the books, and the film adaptation takes me to a place of joy. Every time, I tear up when Lara Jean tells Peter Kavinsky the truth. But I cry for another reason: there are many boys I have loved. There are many crushes I hid in those shadows, that I shoved down deep into the pit of my stomach, that I wrote about in a diary I kept hidden on the top shelf of my closet. I did not get to love in high school. I didn't get to go on failed dates, or sloppily kiss someone I liked, or ask the object of my affection to the Midwinter dance. So how do you revisit your past when there are so many shadows hiding in it?
You exist in the sunlight.
I've never stopped coming out, and you never really do. But each time I tell someone who I am, I affirm myself. My secrets were my safety, but now, I get to hide the shadows instead of hiding in them. My only hope is that I shine bright enough to inspire someone else to step out from the darkness as well.
Happy National Coming Out Day, and may you feel brave enough and safe enough to be your authentic self.