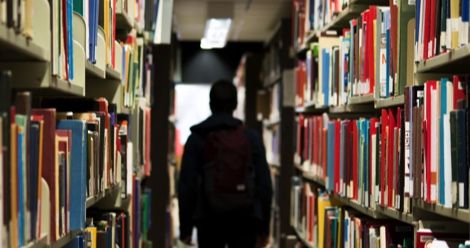 LGBTQ
Creating an Inclusive Library: LGBTQ+ Teens Share Their Recommendations
This content contains affiliate links. When you buy through these links, we may earn an affiliate commission.
This post on creating a queer inclusive library is sponsored by This Book Is Gay by Juno Dawson.
There's a long-running joke that, after "coming out," a lesbian, gay guy, bisexual, or trans person should receive a membership card and instruction manual. THIS IS THAT INSTRUCTION MANUAL. You're welcome.
Inside you'll find the answers to all the questions you ever wanted to ask: from sex to politics, hooking up to stereotypes, coming out and more. This candid, funny, and uncensored exploration of sexuality and what it's like to grow up LGBT also includes real stories from people across the gender and sexual spectrums, not to mention hilarious illustrations.
---
One of the best parts of my day job as a youth services librarian is visiting local schools to connect with students and find ways that my public library can reach teens and kids in our rural community, where none of the schools employ trained media specialists. I was visiting a high school this past spring when I noticed that there was a conspicuous lack of titles with LGBTQ+ characters in their library. Since we'd just been speaking about creating an inclusive library that reflected racial diversity, I very carefully brought up the lack with the para-professional in charge of the space, and she told me that she had put one title on display—Girl Mans Up by M-E Girard. I asked what other titles she had on hand. The puzzled silence that followed said everything.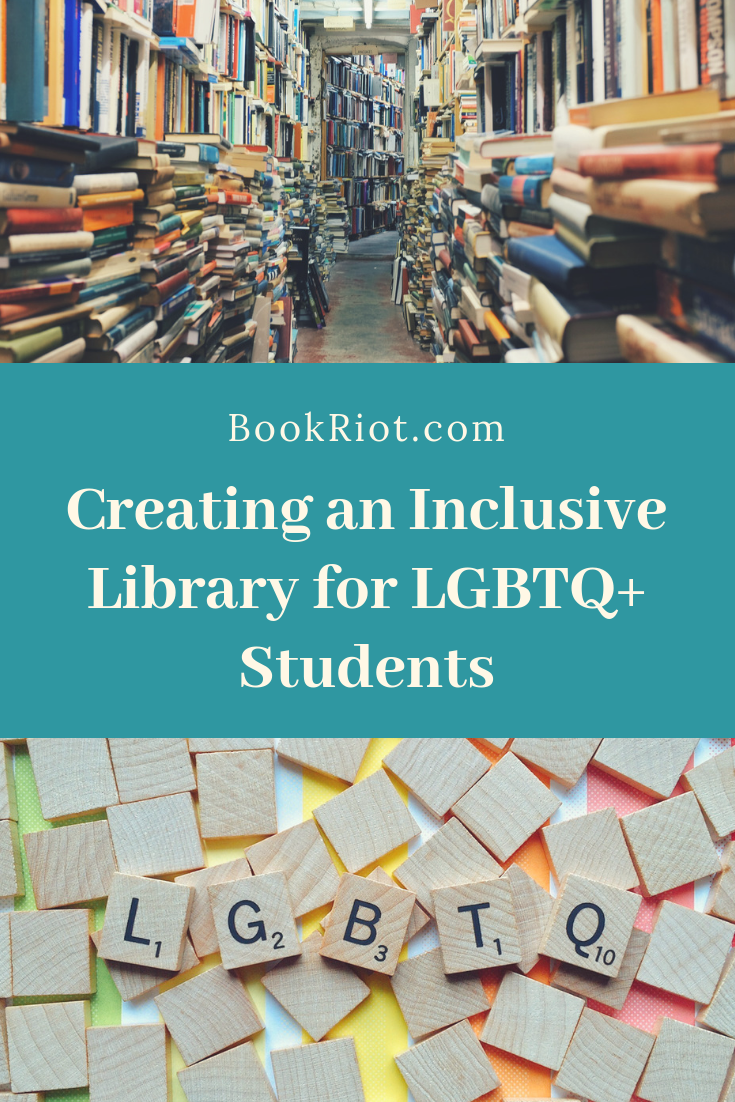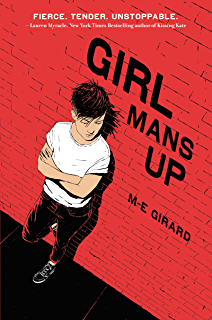 I let it go in the moment, but the conversation didn't sit well with me. Girl Mans Up is a fantastic and really important book, but it's just one book. It doesn't represent the entire experience of LGBTQ+ teens—nor should it be expected to! And, more worrisome to me, purchasing one book isn't enough for LGBTQ+ or questioning teens. I slid into the guidance office, asked a few questions, and connected with the school's brand-new Gay-Straight Alliance. Within hours, we organized a book drive of LGBTQ+ YA fiction (and adult fiction that was teen-friendly).
My hope was to give that school 30, maybe 50 gently used and new books to round out their collection and show teens a fuller spectrum of the LGBTQ+ experience. Instead, we received over 200 books that filled ten boxes. Local community members, Book Rioters, publishing professionals, and total strangers all chipped in to give a rural Michigan high school a beautiful rainbow of books. A lot of them included messages thanking me, but my favorite messages were for the teens of the library, which I saved and then compiled to present to the teens who belonged to the GSA. They ranged from You are not alone to It gets better to This is the book I wish I had when I was your age.
Reading those messages brought me to tears, because they reminded me of what it felt to be a teen and a voracious reader, so deeply closeted that I didn't yet have vocabulary for the ways in which I sensed I was different. The messages, and the books they came with, made me think about how maybe things could've been different if only I'd had a YA book or two that showed me I was okay. And here we had compiled over 200 books.
My experience in that high school was an important reminder that while YA publishing is far more inclusive now than fifteen years ago, access to these books is still a very big issue. Teens don't just need these books to be written, they need them to be talked about, promoted, made available to them in schools and libraries. Teens need variety, and the freedom to read and explore, whether they're out or not.
I'm happy to report that I went back to the school this fall and found that the media center has added a large number of those books into their collection, and I was able to spot a good number of them out on the shelves and on display. Furthermore, the GSA now has their own library, housed on a cart in the guidance office, and anyone can go in and check out a book without it appearing on their student record, no questions asked. And best of all, I talked with a group of teens who belonged to the GSA, and they shared with me some of their favorite reads from the book drive:
This book is about Reilly, a genderfluid teen who isn't exactly out yet. It's been pretty popular among the teens, as quite a number of them identify as nonbinary or genderfluid and are always looking for books that portray that experience.
Fantasy and fairytales are always very popular among my teen patrons, and this retelling of Snow White, with POV chapters from both the Snow White character, Lynet, and her stepmother, is all the more popular for the relationship between Lynet and the young female court surgeon.
There are very few YA books about intersex teens, and I'm really pleased to see that Gregorio's 2015 debut novel continues to be really popular among teens.
I don't even need to lift a finger when it comes to talking up this book because I have a teen who loves it so much, she always pitches it at every book discussion and meeting. In her words: "It's Love, Simon, but with girls, and it's even more romantic!"
The teens are all crazy about graphic novels, and this tale of a prince who is passionate about dresses is so gorgeously illustrated. I think what makes it so popular, though, is at the heart it's about being honest with a parent about who you are, and Wang captures the terror of coming out and the exhilaration of acceptance beautifully.
Roehrig is a teen favorite, especially since his debut novel Last Seen Leaving. One of the teens told me that this mystery feels like "some crazy shit you'd see on the CW," and friends, he is not wrong. It's a really twisty mystery, fueled by both romantic and murder-y tension!
Certainly part of this book's appeal is the movie adaptation, which released in select theaters over the summer, but even before the movie, this book didn't have any problem finding an audience. A few of the teens have said they discovered this book at a really young age, and I think part of its lasting appeal is how thoughtfully danforth portrays a young queer person in a rural, conservative, Christian environment. This book may take place in 1991, but in many ways, it's very familiar to rural Michigan in 2018.
Every teen who has read this book agrees: this book is just pure fun. Most of the teens admit that they don't love historical fiction, but they loved Monty and Percy and Felicity's adventures throughout 18th century Europe. It's sparked some really good discussions about how history is written by the oppressors.
With its bold title and rainbow cover, this is easily the most picked-up book in the school's LGBTQ+ book collection! The teens love it because they've reported that it's funny and really informative, and it has answers to questions they're too timid to Google—or wouldn't even think of asking in the first place!
Lumberjanes by Stevenson, Watters, Ellis, and Allen
Of course Lumberjanes is on this list. Everyone loves Lumberjanes. Who wouldn't love friendship-focused stories about summer camp and supernatural happenings that is casually queer and super inclusive? The teens are very, very excited for the standalone graphic novel, The Infernal Compass, which focuses on Molly and Mal's relationship, hitting shelves next week!