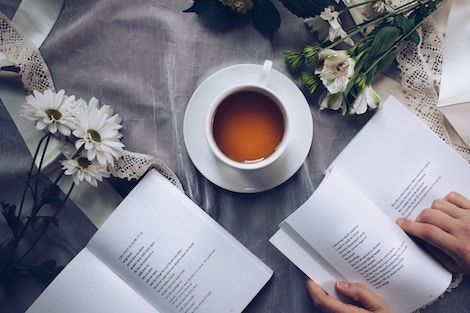 Poetry
4 Ways to Enjoy Daily Poetry This National Poetry Month and Beyond
April is National Poetry Month, the perfect time to form a habit for daily poetry consumption. With just a few minutes a day, you can enrich your literary diet through exposure to a wider range of emerging and established writers. With these four ways to enjoy daily poetry, you won't even have to go to the trouble of finding new poems to read—they'll come to you.
No matter your reading preferences—screen or print, auditory or visual, contemporary or classic poets—these recommendations have got you covered for National Poetry Month and beyond.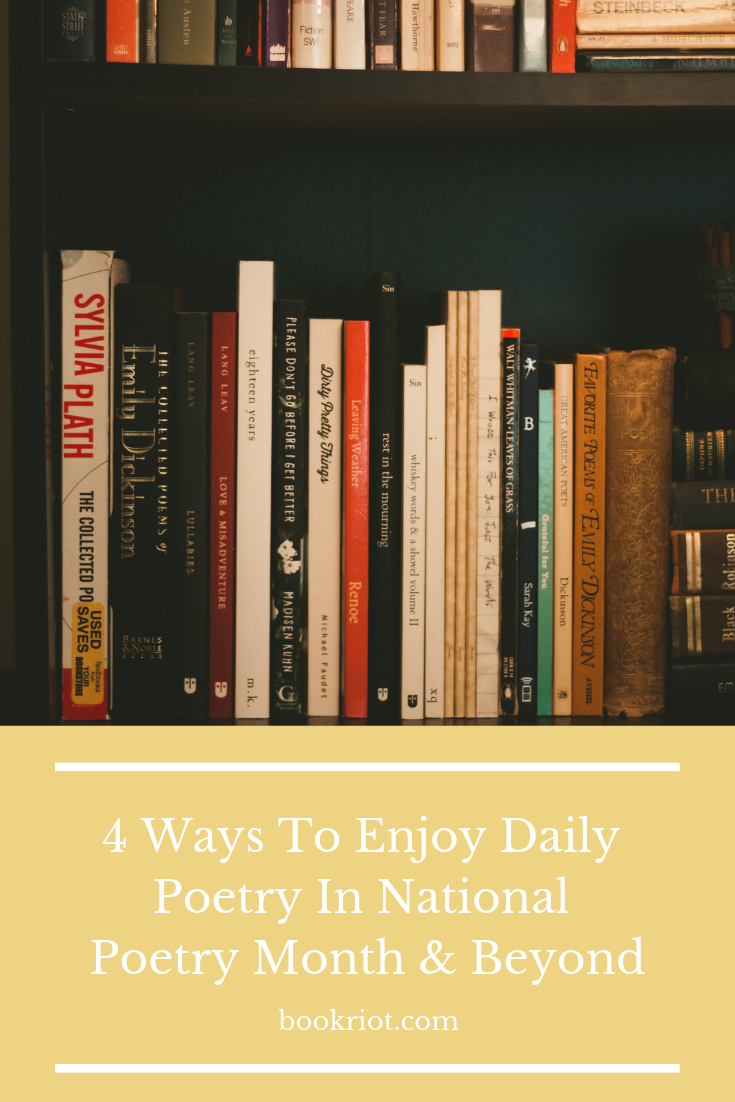 Daily Poetry in Your Inbox
Receive a new poem direct to your inbox every morning when you subscribe to Poem-a-Day, a free poetry series offered by the Academy of American Poets. On the weekdays, read previously unpublished works featuring commentary from the poets themselves, and on the weekends, dive into some classics. For the past two years, the selections have been curated by a diverse group of guest editors who bring an incredible spectrum of poets' work to the forefront; recently, this included featuring the work of incarcerated poets.
Daily Poetry in Your Ears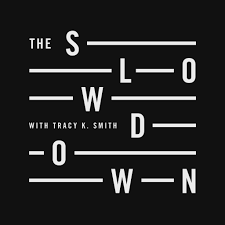 In 2018, U.S. Poet Laureate Tracy K. Smith launched a daily poetry podcast called "The Slowdown" with support from the Poetry Foundation and the Library of Congress. In each 5-minute episode, she reads aloud a poem after introducing its theme through personal commentary. It's easy enough to listen to while doing something else—walking to the subway, eating breakfast, or lying in bed between your first and second alarms trying to muster the energy to get up. Per the title, though, the podcast is also an invitation to slow down and simply listen while doing nothing else—to recognize the value of focusing on a few carefully crafted words in a world driven to distraction.
Daily Poetry in Your Feed
Want to stumble upon great poems while scrolling through your social media feeds? Allow me to recommend a few accounts to follow. Both Poets.org and the Poetry Foundation share poems across their platforms, but my favorite way to get poetry in my news feeds is from poets themselves. On Twitter, Kaveh Akbar, Kamran Javadizadeh, and Chelsea Dingman all regularly retweet poems from digital publications or snap pics of what they're reading in print.
https://twitter.com/KavehAkbar/status/1108524366663421952
If you like your poetry bite-sized and framed with visual elements, add some poets to your Instagram feed. You already know about Rupi Kaur, of course, but many other young writers also use this platform to share their work. Take a pause from mindless scrolling to mindfully read the short musings of poets like Yrsa Daley-Ward, Tyler Knott Gregson, Komal Kapoor, and Amanda Lovelace.
https://www.instagram.com/p/BvRlcJcJBlB/
Daily Poetry in Your Mailbox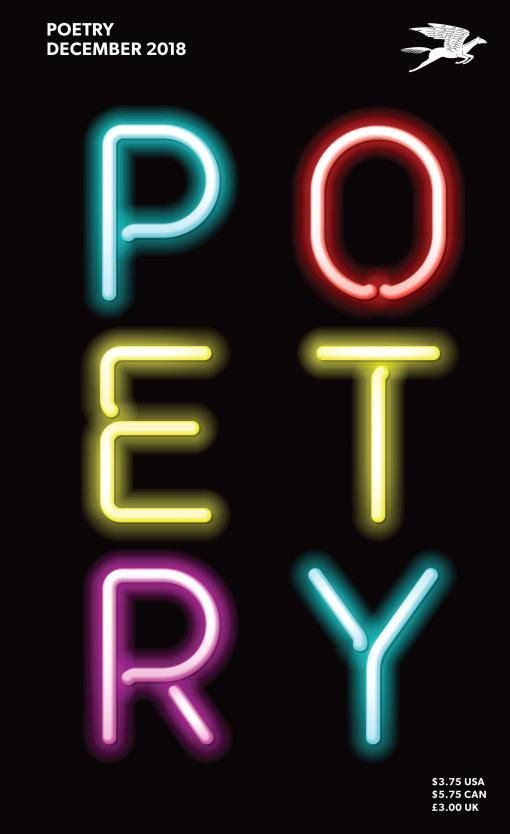 If you prefer to read poetry in print, consider subscribing to Poetry Magazine, a monthly publication from the Poetry Foundation. Each of the 11 annual issues features 30+ poems from a diverse group of contemporary poets. Keep it by your bedside and read a poem or two a day, savoring the magazine over the course of the month as you dip your toes into various forms and styles.
All of these methods of daily poetry consumption are also gateways to further reading. I started out reading Poem-a-Day as a hesitant newbie to the genre, and it led me to integrate poetry collections into my regular reading. Read more about how I overcame my fear of reading contemporary poets.
Also be sure to check out:
Also In This Story Stream