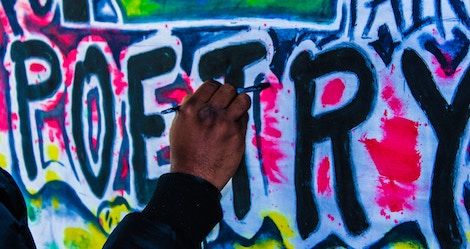 Poetry
Poetry Beyond Bars: Poem-a-Day Highlights Work of Incarcerated Writers
This content contains affiliate links. When you buy through these links, we may earn an affiliate commission.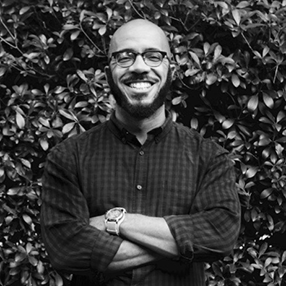 For five days in February, Poem-a-Day shared the work of incarcerated and formerly incarcerated writers with their readership of over 500,000. The poems were selected by poet Clint Smith, February's guest editor for the free daily poetry series offered by the Academy of American Poets.
The publication of these poems was made possible by Smith's partnership with Free Minds Book Club & Writing Workshop, the DC-based nonprofit that works with the individuals who were featured.
With this week of poems, Smith aimed to share the work of those whose voices go largely unheard in mainstream society. He has spent several years teaching creative writing to individuals behind bars, who he notes are "a demographic of people who are constantly engaged in creative work, though rarely have the opportunity to share it with the public."
"Prisons, as an institution, are predicated on both physical and social isolation—on removing people from the world," he wrote on Poets.org. "So when people become incarcerated, we often lose their voices, and because we lose their voices, we lose a sense of the fact that these are people with stories far more complicated than the two-dimensional narratives about them would have you believe."
In case you missed it, I'm curating the poem-a-day series for @POETSorg this month & next week we're doing a special series on the work of incarcerated writers. Sign up to receive the poems here: https://t.co/uMb2ovJqIO https://t.co/6VoSG8ODYY

— Clint Smith (@ClintSmithIII) February 15, 2019
Reading can be a powerful tool for gaining empathy. When we take the time to engage thoughtfully with someone else's creative work, we leave with a better understanding of their perspective, life, and experiences. Once you've tried on someone else's point of view through this lens, it becomes harder to see them as separate or Other. To approach another's writing with a genuine desire to learn is an act of affirming each other's humanity.
For those of us who have not experienced incarceration, these five poems help us cross the literal and perceived divides between ourselves and those behind bars. I encourage you to click through the titles to read the full poems.
In "A Cell" by Johnny, the poet describes confinement on both a physical and emotional level. The two descriptions interplay, lending themselves to metaphor: "A window, but it's closed / A mirror, but it's fogged / A mind full of thoughts / A heart of love that feels clogged."
With "Sometimes I Cry," the poet DJ expresses his frustration at the pressure "to maintain this image of a tough guy / When deep down inside I am terrified." He cries for his son, his siblings, his late grandmother, and his own life, confined also to his "anger and rage / The only emotions I can show in this place."
This theme resonates in Daniel K.'s poem "War Within Myself," too. The poet expresses exhaustion with the constant emotional battle he's been waging all his life: "I'm tired of the hate, anger and pain that I feel, / I just want my heart and soul to be healed." He wants to feel hopeful, "to be able to simply laugh at a joke," but he fears if his cry for help goes unanswered, despair may just be his destiny.
"A poem from a father to his youngest son." by Timothy TB is six short lines that capture a singularly painful moment: seeing his son reach for him through a phone screen, the distance between them feeling vaster than ever.
The worst pain I've ever felt
was looking at you, reach for me
through a video screen and I couldn't
touch you

—Timothy TB#PoemADay @FreeMindsDC

— Poets.org (@POETSorg) February 21, 2019
The final poem, "My Eyes Have Seen What My Heart Has Felt" by Cheleta Tuckson, ends the series with the perspective of a formerly incarcerated writer. Tuckson was imprisoned at age 18 on a first offense before she could even graduate from high school. "I grew into a woman unbalanced behind those wire fences," she writes. "These eyes have seen the bottom of boots, / Mace in the face, / The heavy blue dress while people watch you 24hrs a day."
"I knew I had something in me worth showing the world, but what?" the poet writes in this reflection on her eight years in prison.
Now age 33, Tuckson works a youth specialist with The W.I.R.E. (Women Involved in Reentry Efforts), helping young women manage trauma-induced anger issues. The DC-based organization provides support for formerly incarcerated women as they reintegrate into society. It is entirely run by women who have themselves made this difficult transition.
"I believe writing is a major outlet for incarcerated women and men," Tuckson wrote in the commentary that accompanied her poem. "So instead of us lashing our pain out on those around us, expressing ourselves with words can be a tool to receive closure, help, and to assist someone else who may have experienced something similar."
Like Smith, I also had the opportunity to teach creative writing behind bars. I spent a semester leading workshops for incarcerated women and young men at the Central Mississippi Correctional Facility on behalf of the Prison Writes Initiative. My students were incredibly kind, respectful individuals, many eager to share stories of life before, life in prison, and the life they were now missing. Their skill as storytellers, combined with the breadth of their life experiences, led to incredibly moving works of poetry and narrative nonfiction. Whether they aimed to make the reader laugh or cry, each piece was illuminating and humbling in equal measure. But had I not been able to enter that space with them, I may have never heard those stories; this is why I so appreciate the work being done to bring the voices of incarcerated writers into the public sphere.
"My hope is that readers will sit with the work and immerse themselves in the stories of a group of people who continue to have their stories swept aside."
—Clint Smith @ClintSmithIII
on a special week of Poem-a-Day, featuring work by incarcerated poets. https://t.co/sYDEAqDO2t

— Poets.org (@POETSorg) February 21, 2019
After spending some time with these poems, you can read more work by students of Free Minds Book Club & Writing Workshop on their poetry blog. If you leave a comment with feedback or encouragement, it will be passed on to the author. The organization also accepts book donations and financial contributions to aid in their work.
The Prison Writes Initiative currently has two anthologies featuring the work of student inmates. Both were collected from classes taught at the Mississippi State Penitentiary, also known as Parchman Farm; they are: In Our Own Words: Writing from Parchman Prison and Unit 30: New Writings from Parchman Farm. (If you've read Jesmyn Ward's National Book Award-winning Sing, Unburied, Sing, that name should sound familiar.)
To receive a poem by email every morning, subscribe to Poem-a-Day. For more on prison writing, check out: