Poetry
11 Podcasts for Poetry Lovers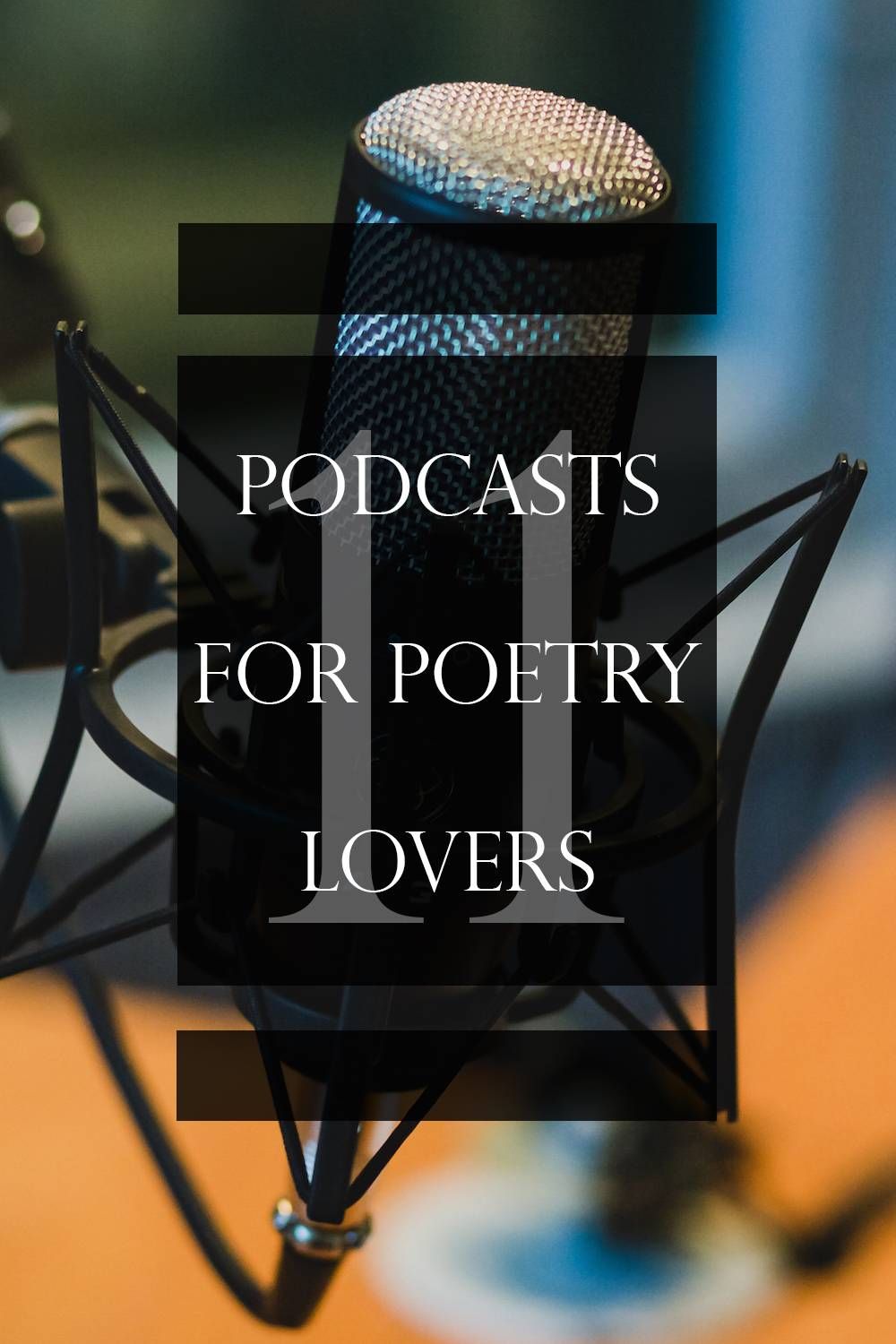 April is National Poetry Month. If you love poetry or want to explore it further, here are eleven poetry podcasts to help you on your way.
Central Coast Public Radio's poetry show features readings and interviews with poets. The most recent episode featured Cathering Segurson, the editor of Catamaran Literary Reader.
New Books Network produces podcasts on virtually every genre. New Books in Poetry features interviews with poets about their new books.
The Poetry Foundation produces a number of excellent podcasts. Poetry Magazine Podcast features poetry readings, interviews with poets and critics, and critical discussions.
Another excellent podcast by The Poetry Foundation, Poetry Off the Shelf focuses on contemporary American poetry and features "readings by poets, interviews with critics, and short poetry documentaries."
Another Poetry Foundation selection, Poem of the Day is a daily podcast featuring short readings by poets and actors.
The final Poetry Foundation selection on this list, each episode of Poem Talk features a roundtable discussion with host Al Filreis and guests about a single poem.
This unscripted podcast is a gathering place where several working poets gather and discuss the poems they've been reading lately.
Hosted by The New Yorker's poetry editor, Paul Muldoon, this podcast features readings and conversation with a panoply of guest poets.
The Poetry Break is the result of a partnership with West Virginia Poet Laureate Marc Harshman and West Virginia Public Broadcasting. Each episode of this monthly podcast features the work of a different poet and commentary by the host.
10. The Poetry Gods Project
An upbeat, youthful take on poetry, the newly minted Poetry Gods Project shares the stories behind the poems and features interviews with contemporary poets. This one is a little bit tricky to find. Go to iTunes and search "poetry gods." If you search the full name it won't come up.
Recorded live at St. Mark's Church-in-the-Bowery in Manhattan's East Village, The Poetry Project Podcast features readings and poetry discussions.
In addition to the above, there are also some great poetry podcasts that no longer air new episodes but have archives worth listening to. The Poetry Channel, Poetry Society of America podcast, Essential American Poets, Poetry Lectures, and Slate's Poetry Podcast are all great.
Also check out 25 Outstanding Podcasts for Readers.